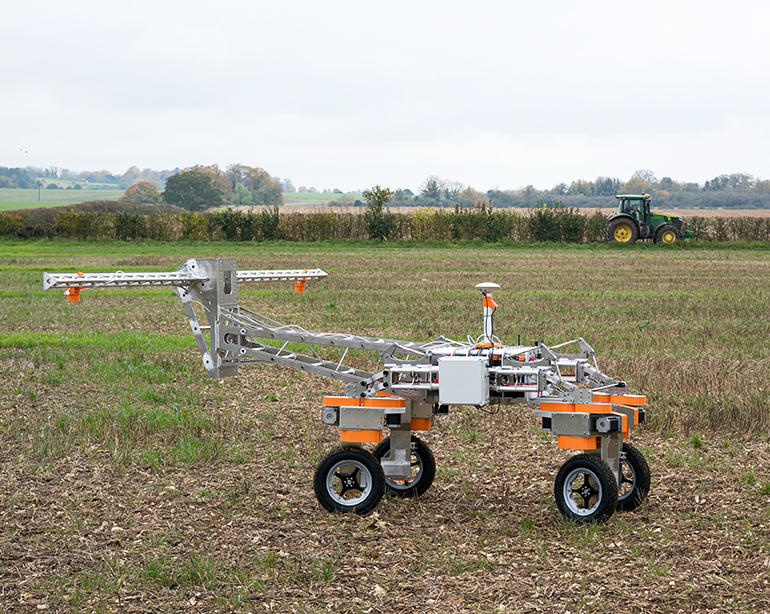 Small Robot Company (SRC) is a agriculture technology startup company based on the United Kingdom, and aims to integrate modern technology with farming. Recently, the firm has been working on developing a crop monitoring robot, called Tom. The prototype robot is not being tested in a score of farms which includes Wimpole Estate of National Trust and Leckford estate of Waitrose. The robot will have Ubuntu based artificial intelligence backbone. Small Robot Company's highly coveted Farming-as-a-service model plans to deploy three robots, such as, Tom, Dick and Harry. These three robots will have three different functionalities, like 'monitoring', 'feed/weed' and 'seed arable crops', respectively.
Tom will be launched in October 2020, and will be applied for monitoring crops and creating a high resolution "per plant" crop maps. This will in turn direct Dick and Harry to carry on husbandry without violating environment. Dick is assigned to perform non-chemical weed zapping service, and is still in development stage. This means, Dick will see the light of the day in 2021. Robot Harry will follow Dick.
These three robots, once on field, will solve a lot of problems, like clearing weeds, killing weeds, picking fruits, seeding and so on.
"We're super-excited to be working with SRC," John Toal, business development director at Tharsus to media channel ZDNet. "SRC is very good at the AI and the 'how do I find the weed' thing, and we're a manufacturing company that makes electro-mechanical machines. We're getting close to the September deadline where they [SRC] want to have proper machines out in the field doing real work, so there's an urgency to make sure we're helping them through that process."