Sony and E Ink has found out an innovation- the digital paper which is amazingly eco friendly but the price tag of 1,100 makes us rethink about it. But if you have a lot of dollars to soend why not buy it and save trees. For those who does not have enough money, just read on to get an idea how technology progresses. Sony's 13.3-inch Digital Paper device is manufactured for legal educational purposes.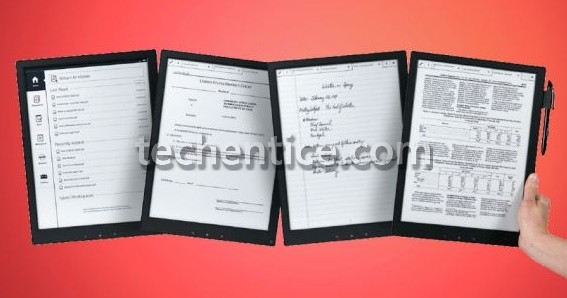 The digital paper has high-res 16-level grayscale screen and measures 1,200 by 1,600 pixels with no backlight. Documents can be taken into the device via Wi-Fi and stored on the 4GB of internal storage or an SD card. The input is taken by touch controls and stylus input. The device is charged via AC or USB should provide up to three weeks battery life, claims Sony and it only weighs 12.6 oz.
Sony claims the device can tolerate three weeks of use from a single charge. The high-contrast display means that "text can be read clearly, even in bright sunlight" – just like real paper! But one big question is that while we have tablets and the same can be done there also, will people be ready to spend thousands of dollars for a device that can be used only as paper?