Google Now is the best personal assistance application that is available for all major platforms. As we all know Google Now provides a number of cards that contains relevant information of everything that can assist you. When you are out Google Now sends card about the location and you can view map and routes. If you have interest in sports, share and technical stuffs Google Now will croud you with these information. Not only these if you have booked movie tickets, Google Now will go on sending you reminder to get out of your house. This timing is based oj location distance from your location and traffic time. Google now was first introduced with Android 4.1 Jelly Bean and now it has come a long way.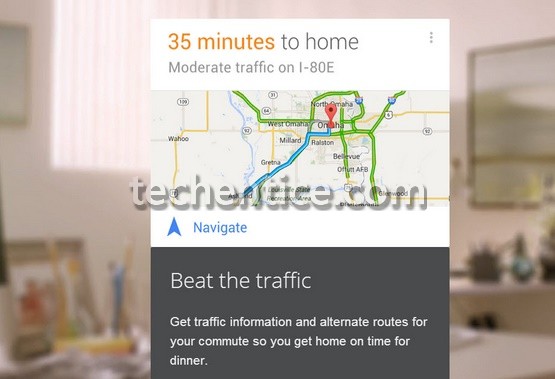 Last year this feature was added to iPhones also. You can enable and disable the Google now feature for Chrome. If you want to enable it, you must first login by your Google account. Next click Chrome's Notification icon (the small bell) in the system tray and you will start seeing some cards right away, arranged neatly in a vertical list. All Google Now card types are not supported in Chrome right but popular and regularly used cards such as weather updates, flight info, sports scores, travel times etc. work fine.
Google Now is truly a useful feature and pongee this is a must. But however for any reason if you want to disable it, click the Gear icon at the bottom-right of the notifications pane and then unchecking the entry for Google Now on the screen that follows.