Google Photos is one of the most popular photo sharing and editing applications from Google. It is available for Android, iOS and the web version for any PC operating system like Windows and Mac OS X. The most intriguing feature of Google Photos is that it provides unlimited storage to users. Besides this, Google Photos application is extremely well crafted that outdoes any photo editing application. The in-built artificial intelligence enables Google Photos to develop animations, videos, boomerangs, collages and beautifully edited versions. You can edit images, videos, crop them and create beautiful collages. The same things are done with the Google Photos on its own.
You can add any partner contact to your Google accounts, enable facial recognition of both humans and animals, sync all photos of your iOS, Android and PC devices and so on. The images In Google Photos are grouped by face, places, date and many other factors.
If you add a contact as your partner, then your albums get shared automatically whenever you upload any image. This feature is useful, if you have multiple accounts on Google. But if you have shared it with someone else, then he/she may get account of all the photos you are uploading. To turn it off, follow the article below:
Steps To Stop Sharing Album With Contact in Google Photos for Android
1. Open Google Photos. In the left panel, there is an option called Shared Library. Click on it.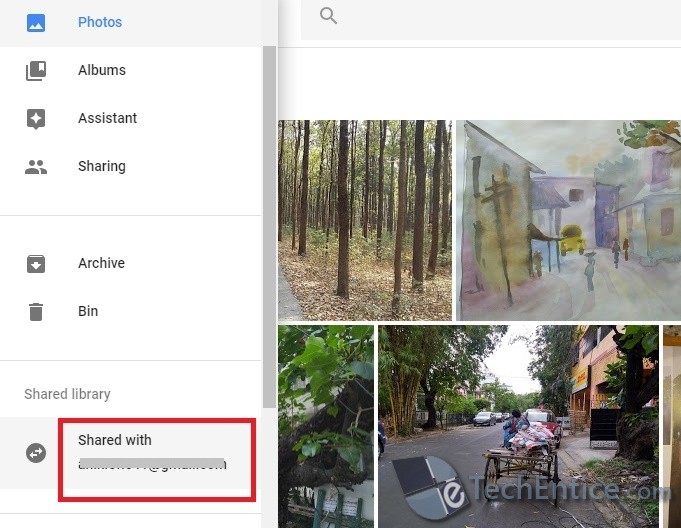 2. Click on the three dots in the top right corner of the screen. Tap on it and click on Shared Library Settings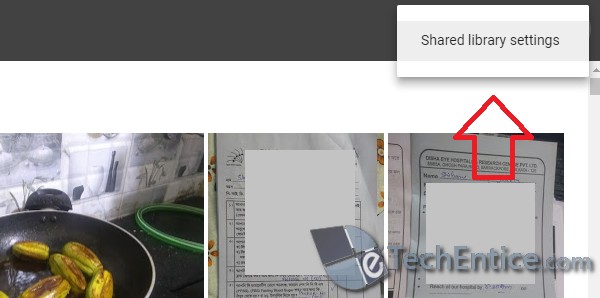 3. As the Settings open, scroll down and find Shared Libraries. Click on the Google user name. Select Remove Partner.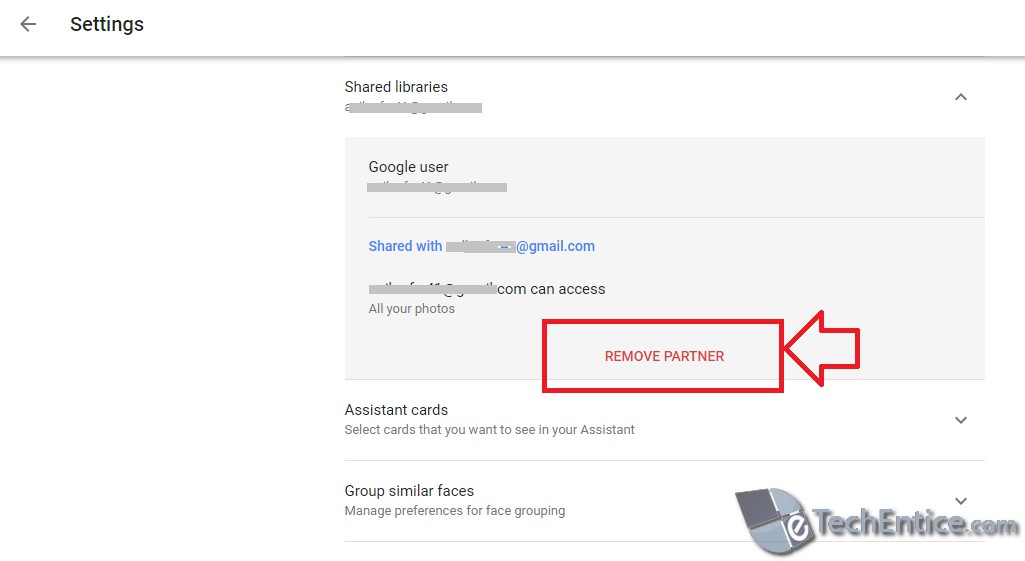 4. The partner contact is removed. The contact can no longer find your shared posts unless you share with them.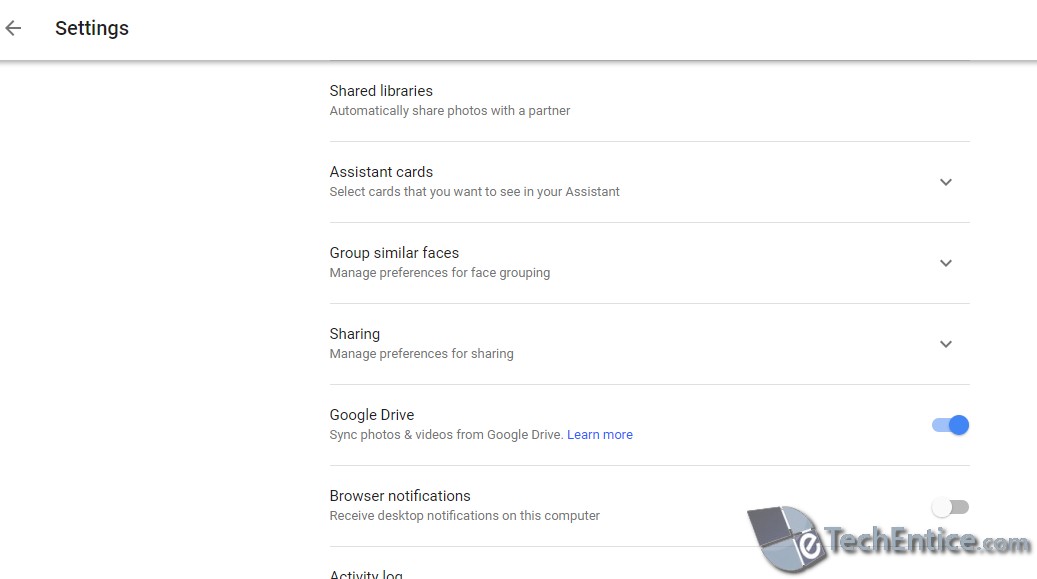 That's all!