DIY projects are popular among people of all ages nowadays. The process of creating or building something by yourself gives you a chance to develop some practical skills while saving a considerable amount of money.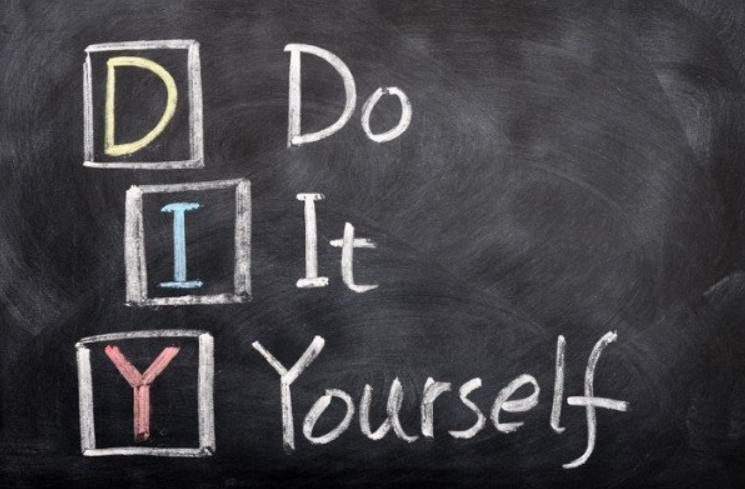 What is more important, DIY projects are flexible and allow you to customize whatever you construct. This is the most essential aspect when it comes to creating an adjustable kitchen desk.
Whether you are a freelancer or an office employee, you most likely spend 1-2 hours a day preparing and eating your meals in the kitchen. That's why having a fully customized kitchen desk is vital. Let's find out how to choose a suitable table lift and build truly flexible kitchen furniture for your needs.
Table Lift Features You Should Bear in Mind
As you are planning on designing adjustable furniture, not a primitive shelf or stool, your DIY project will require some technical decisions from you. Let's get right to them!
Table Legs Design
The unitary approach to creating the table legs offers various paths for organizing your desk support. The most stable, time-tested and traditional table legs designs are:
2 pairs of crossed legs;

Independent vertical legs in the quantity of 1-4 pieces.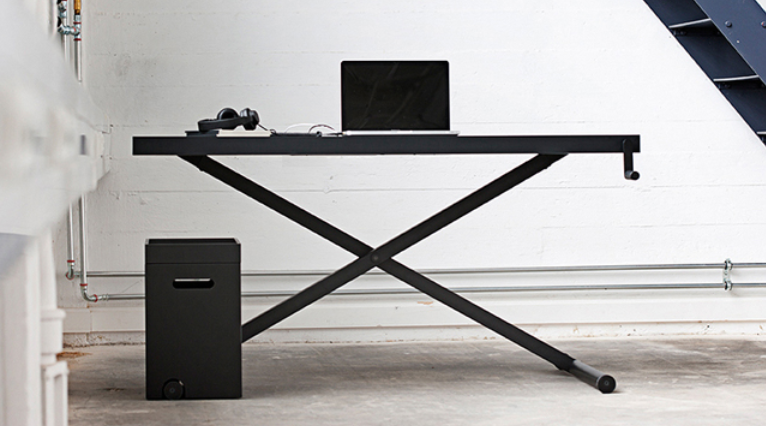 Easy and cheap to build, the crossed-legs concept brings some issues with fixating the horizontal position of the desktop. Additional stabilizers partially make up for this inconvenience.
In spite of the simple integration with the lifting system, the floor contact points of this design move relative to one another. This may cause floor scratches in the case of hardwood and laminate coverings. Rubber wheels may fix the problem. However, it's an additional expense and a complication of the design.
Vertical legs, on the other hand, cause neither of these issues. They provide excellent stability and zero damage to the flooring. Nevertheless, vertical leg systems require more retainers and movement controllers and, consequently, are slightly more expensive.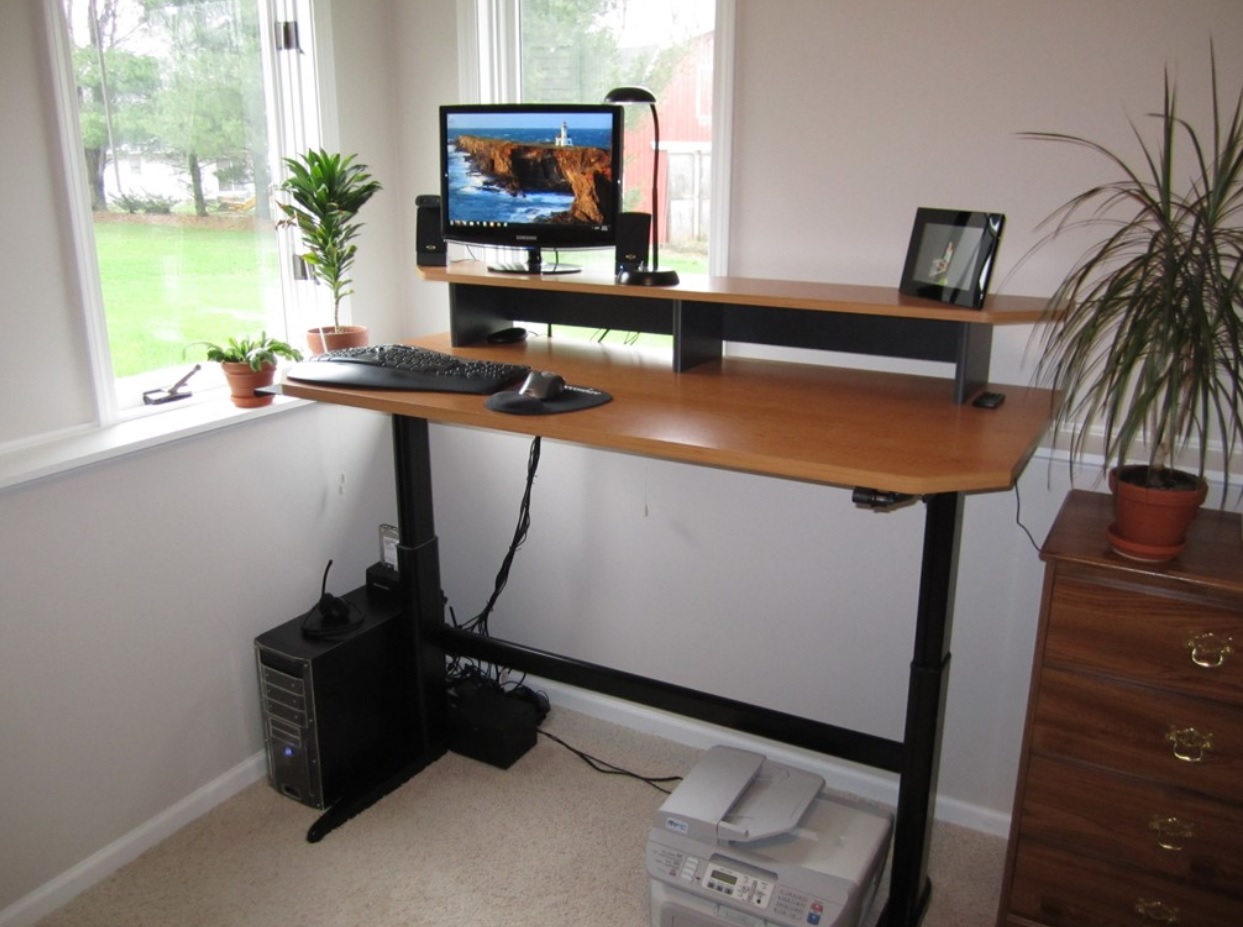 Image source: OptimWise
The Height Range You Need
What are the minimum and the maximum height of your DIY adjustable desk? The answer will affect the project cost and complexity.
If you want to enable a wide height range, you should stick to vertical table legs. Firstly, the crossed legs won't provide stable support. Secondly, you won't achieve a reliable structure with the actuators extending their rods without any additional fixation in cross-legs systems.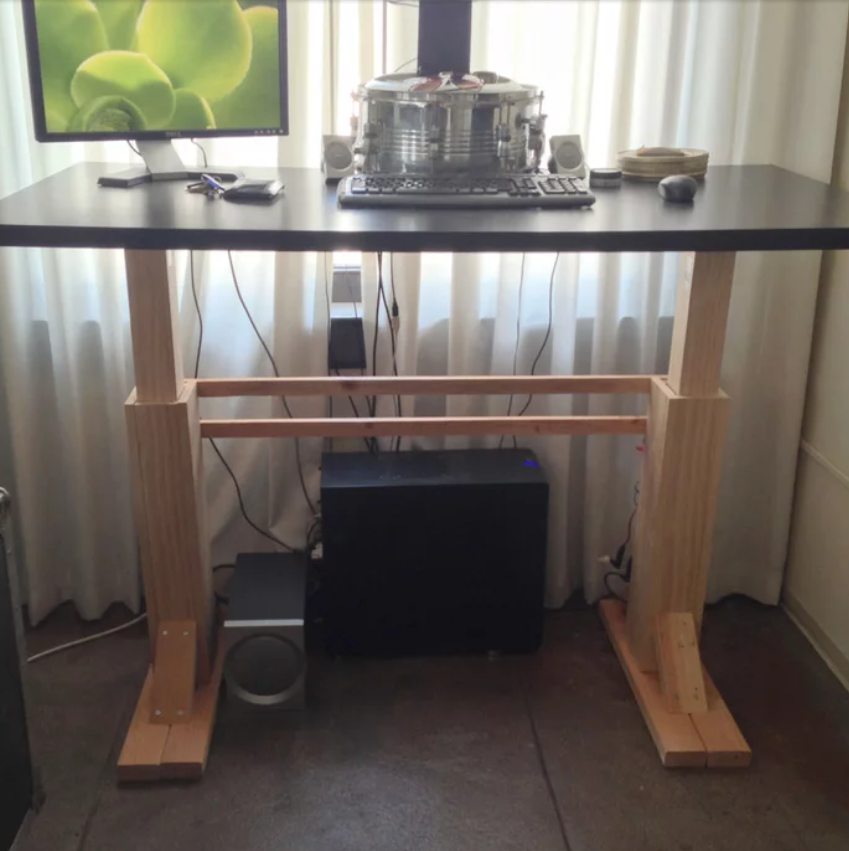 Image source: Instructables
The vertical-legs concept, on the other hand, suffers much less from the wide height range. However, the table lift system gets more and more elaborate as your demands for height range increase.
Table Lift Load Capacity and Movement Speed
These two factors are interdependent in the well-balanced and affordable systems. Let's figure out how to design the most suitable table lift for your kitchen desk.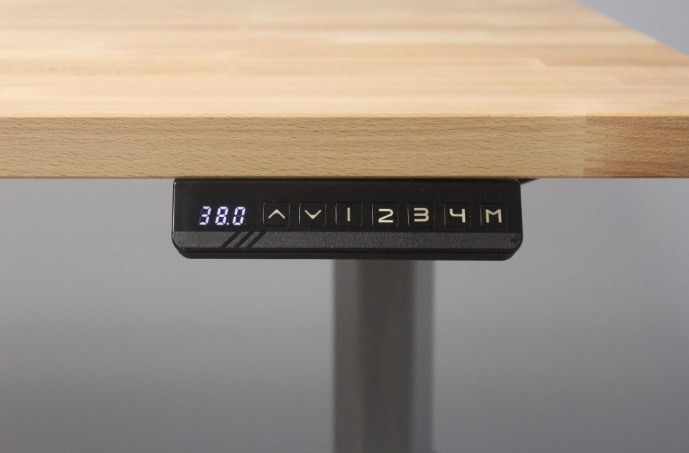 Image source: Progressive Automations
The lifting speed and the maximum load capacity are inversely proportional in the considered lifting mechanisms. It means that you have to sacrifice the speed in favor of the load capacity. At the same time, having the table always half-empty allows you to get better lifting speed at the same price. Find your balance!
What Else You Should Consider When Creating Your DIY Kitchen Desk
One of the most common mistakes beginners make is creating literally everything from scratch. They cut down the tree for wood, spend a week for its polishing. They build their own actuators and implement them into lifting systems, and so on and so forth.
While this approach to DIY projects is tremendously exciting, there are several significant drawbacks to it:
It's incredibly long.

This approach will take you several months to create your kitchen table;

It's pricey.

The countless work tools and raw materials will cost you a lot;

It requires professional skills.

Otherwise, no one can guarantee the high-quality results.
With that being said, try to combine the "do it yourself" approach with the ready-made table parts to achieve the acceptable amount of time, money and effort spent along with the quality of the kitchen table.
The Bottom Line
Building a DIY kitchen desk is an exciting project everyone should try at least once. Despite its moderate complexity and time consumption, the right construction approach will deliver you the fun, excitement, practical skills, experience and the desired kitchen table.
If you decide to start your DIY journey, make sure to check an exhaustive table lifts guide with examples of great lifting systems for various demands.
Be confident and passionate, don't quit halfway through. The true DIYers always stay on their course no matter what!