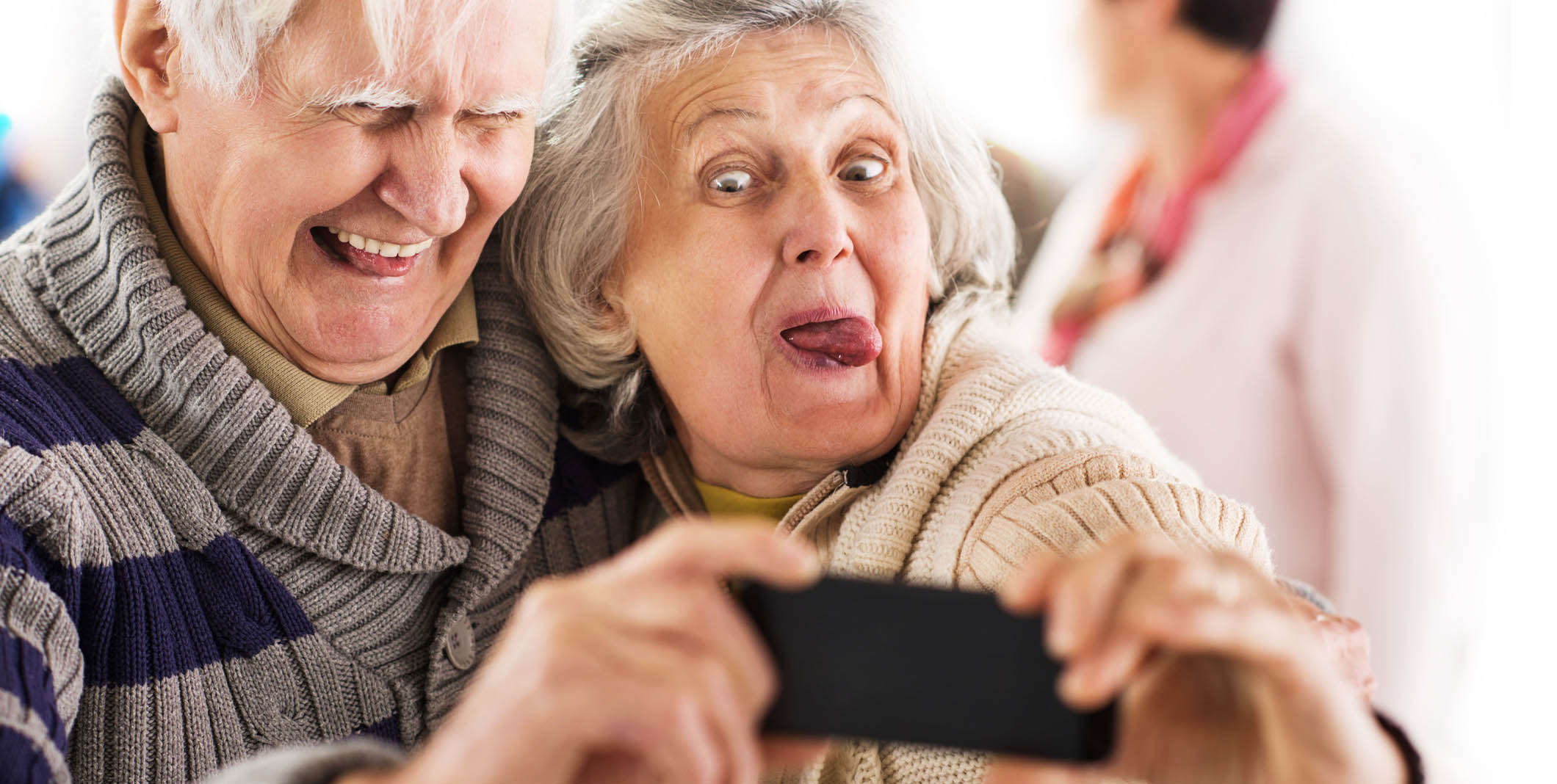 It's hard to imagine what it must feel like to have grown up in a world where phones were plugged into a wall, and now exist in a world where a device you can carry in your pocket can do virtually anything.
For the older generation, though, this is the reality of their lives. The technology of today bears little resemblance to that which they grew up with, and that is normal. However, in times where technology moves on so quickly, it can be difficult for this generation to keep up. This can cause our loved ones to become overwrought and give up on modern technology that can greatly help them in their day-to-day lives.
However, it doesn't have to be like this, and there is plenty we can do to ensure the older generation is benefiting from modern technology. 
Make Things Simple for Them
We may want phones that can turn off lights, help launch a romantic relationship, and order our food, but that's not necessarily what everyone wants. There are many older people who just want a phone that makes it simple to do what a phone should do – make a phone call. In today's world, there are few options that make this simple though.
For phones, a great simple option is a phone from JitterbugDirect, but this theory applies to lots of products. Just think about how complicated the average TV is today. 
It's not the case with everyone, but there are many older people who just want their technology to be simple.

There Are Free Classes Out There

Many communities recognize that older people can be intimidated by modern technology and offer free classes to help them feel more comfortable using technology.
These classes offer a wonderful opportunity for older people to learn new skills in a safe environment. There are lots of older people who have great digital skills for example, and there's no reason for why they shouldn't benefit from the opportunities that modern technology affords.
There are lots of free classes out there that are informative and fun.

Be Patient and Give Them Confidence
Learning new things is never easy, particularly if you're learning something you deem to be very complex. When you're helping a loved one learn new technological skills, you've got to be patient and understand that they might be doing something that is very alien to them.
Give them confidence when they succeed and stand by them when they're struggling. If they're willing to start learning, then they recognize the benefits that technology can have on their lives, so encourage them to stick with it and keep learning. 
Whenever you're learning a new skill, ups and downs are inevitable and it's no different when it comes to new technology. There's no reason why seniors can't learn to use technology and help improve their day-to-day life though. 
A Great Benefit
Learning to work with modern technology can have great benefits for older people. Even if it might seem like a small thing to us though, it can be quite a daunting experience for someone who is not used to digital technology. If you keep things simple, stay patient and encouraging, and find some local classes for your loved ones, you can help make a big difference to their lives.