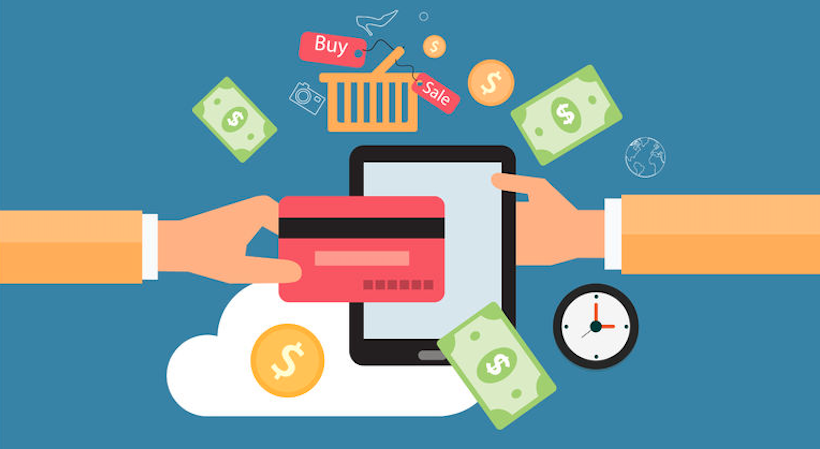 It might not fare as well as you think. While most banks at this point have a rudimentary mobile presence, a surprisingly small number offer mobile apps capable of replicating much of the desktop banking experience, let alone in-branch service.
They're out there, though. In the following sections, we review some of the most important features that the best banking apps offer. Where does your app fall short?
1. Mobile Check Deposit
These days, most Americans receive payroll and benefits via direct deposit. Paper checks are slowly going the way of the dinosaur.
But they're not there yet. Holdouts abound, and it's fair to bet that you'll receive at least one sizable paper check this year (perhaps your tax refund).
It would be great if you didn't have to travel to the nearest bank branch to deposit that check. And, with the right mobile app, you won't have to. The best mobile banking apps offer complimentary mobile check deposit, making it easy to collect what's yours without breaking stride.
2. Free Account Transfers
Transferring money between bank accounts should be easy, even seamless. Top-tier mobile finance apps, like the NexBank banking app, clearly understand this. If your banking app doesn't allow free intra-account transfers, consider switching.
3. Person to Person Transfers
Person to person transfers should be easy, too. Look for a mobile banking app that facilitates quick (less than two or three days, depending on the recipient's bank) "P2P" transfers.
4. Free Billpay
Paying your bills shouldn't cost a dime. Nor should it require you to sit down and write out a paper check. Look for apps that let you schedule recurring and one-time bill payments from the convenience of your phone.
5. Track and Categorize Spending
Need a little help budgeting? Rather than paying for a full-fledged budgeting app like this one, choose a mobile banking app that lets you track and categorize different types of spending — facilitating your DIY budget in the process.
6. Facilitate Automatic or Recurring Savings Transfers
Are you one of millions of Americans who struggles to save not because you lack the funds, but because remembering to execute those checking-savings transfers is a pain? The best mobile banking apps take the guesswork out of the process with scheduled recurring transfers or automatic savings features that round up the change on every purchase.
7. Put You in Touch With a Friendly Customer Service Pro
When you need more help than an app can provide, you trust your bank's customer service team to be there for you. The best banking apps make it easy to get in touch from your phone.
Are Branches Obsolete?
If you're fortunate enough to have a first-rate banking app at your disposal, you may be inclined to think that branches are obsolete.
You'd be incorrect. While quality banking apps can certainly replicate much of the in-branch experience, they remain no substitute for human interaction. When you're preparing to make a life decision with major financial ramifications, like buying a house or financing your kid's college education, you have every right to demand hands-on guidance from a true professional.
Until then, you've got a powerful banking portal at your fingertips. Are you ready to step up and use it?