Today when you go for buying a laptop, you will be puzzled by the variety of choices offered to you as the laptop market is growing day-by-day worldwide. But before zeroing on any of them, you need to go through a checklist- whether the device meets all your requirements. Here are a few things which you need to analyse before buying yourself a laptop: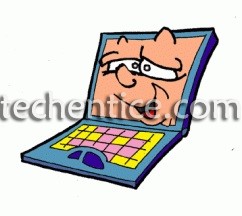 Now-a-days laptops are available for every group of users. There are ultralight notebooks, desktop replacements, laptops with high end graphics for gamers and even laptops and hybrids (laptops which transform themselves into touchscreen tablets) for everyday use for school and office goers. So, you need to analyse at first which group you belong to and then you can plan your budget accordingly.
Next is the processors which determines how efficiently and fast it can handle multiple tasks and run programs. Generally people go for the fastest processor available but then again only speed should not be the factor. It must depend on the usability of the laptop.
Memory matters in case of system performance of a laptop. Sufficient amount of RAM is necessary for smooth running of apps and internet browsing and also for 3D gaming. It is generally advisable to buy laptops with RAM slightly more than what you need. This will help you to extend the utility of the laptop for a longer period. Again, hard disks range from 64 GB to 1 TB. But it is advisable to go for hard disks with high storage capacity in case you tend to store a lot amount of data.
Battery life is the crucial thing among others while selecting a laptop. Since, laptop is more about mobility it is important to pick up laptops with higher capacities ranging from 2000 mAh to 6000 mAh.
Whatever laptop you invest in, it is important to check for warranties and especially longer warranty with accidental coverage. Though it may cost you a little more on these but you will be if you have it since laptops are susceptible to accidental damages.
Thus, keeping these in mind you can always get yourself a laptop satisfying your requirements but also do not forget to go through the reviews before finalizing the product.