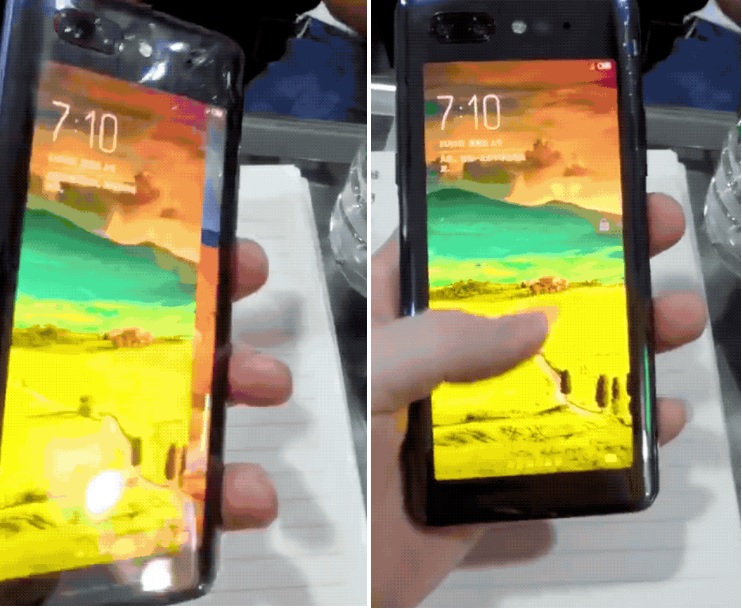 If you have been keenly observing the latest advancement in different fields, then you must be aware that the two fields that have reached its zenith and still surpassing its own limits are makeup in beauty industry and smartphones in technology industry. While maekup technology has reached a new level with various prosthetics and camouflages, mobile industry is witnessing some break through products. The experiment has reached an insane level.
After foldable phones, this new smartphone you are seeing is coming with two displays, one in the front and one at the back. Well, if you believe this clip, then this smartphone is absolutely crazy. Isn't it?
The source could not confirm the name of the device or its specifications. But a recent similar leak has unveiled that the device could be Nubia Z18s. Usually, nubia's models are always uncanny and weird. So, we cannot deny the probability. Nubia has been contacted but they have not yet spoken anything on the rumor. If it really turns out to be true, then it will be something immensely interesting. Although, we are not sure about the purpose of dual displays.