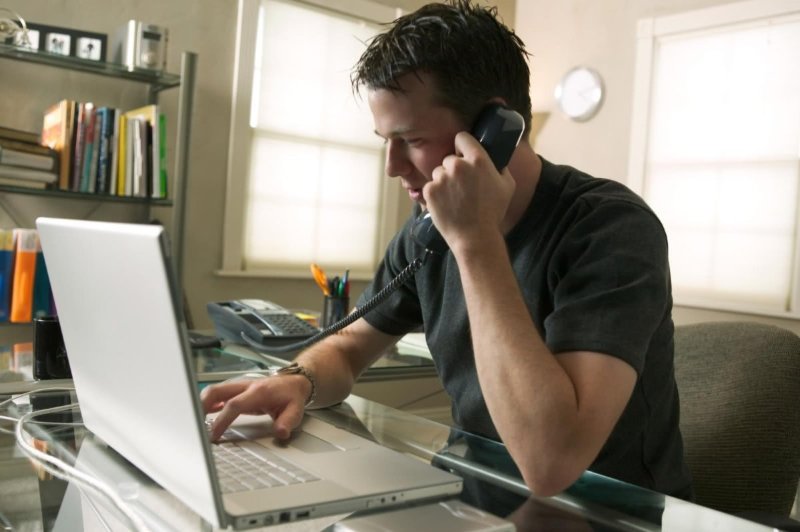 Getting a college degree is no easy feat! You've been there and you know it, but now you're back for more. While you're no longer as green around the edges as you were during your freshman year of college, you can still get too caught up in the academic environment. And sometimes we're just too focused on doing things that used to work for us that we can't see easy ways to improve them.
That's why we prepared a list of 5 useful gadgets that can make your student life so much easier. Kudos for you if you have some of them! Without any further ado, let's jump right into it.
Laptop
This one is a no-brainer, but it's impossible not to mention the most important device in every student's life. We love laptops for their portability, operation abilities, and the fact that they give us access to anything we need, from social connections, online shopping, and entertainment to academic materials and useful programs.
The best laptops for graduate students don't have to cost a fortune. Sometimes all you need are great system specifications and technical features rather than a famous logo. Most importantly, you need a strong operating system to handle all your research questions. Pick a laptop with the right size of the screen, a comfortable keyboard, and great display quality, and it will accompany you throughout the entire academic journey.
Heated Travel Mug
As a student, you probably know that a cup of coffee during a morning lecture can make all the difference. What if you don't have enough time to grab your coffee at Starbucks, and that lecture hall is far, far away? By the time you get there and take your first sip, the beverage is, at best, lukewarm. Day ruined?
If you have your heated travel mug with you – not at all! Take out your laptop and prepare to make notes. In the meantime, pull out a USB cable and plug your mug into your laptop's USB port. Just like that, you can enjoy hot coffee again.
What if you have the time to go to Starbucks and the campus is just around the corner? Still, a travel mug is reusable. As such, it's eco-friendly. There's no easier way to get your trendy points up!
External Hard Drive
There are two types of people: those who regularly back up their data and those who learn they should do it when it's already too late. Hopefully, you belong to the first group. If not, better get an external hard drive as soon as possible!
It's a perfect device that can be considered as a physical embodiment of insurance policy. Imagine that your computer crashes or your cloud service gets hacked. You can potentially lose all the important files and documents you've worked on so hard in a blink of an eye. Accidents happen more often than we care to admit; that's why it's better to be safe than sorry.
New external hard drives are lightweight and durable; some models can also be used with mobile devices. Choose a drive with at least 1TB of storage to make sure your files, documents, photos, and videos are all backed up, safe and sound.
Fitness Tracker
When you're so focused on your studies, it's easy to forget about another important factor: your health and well-being. The books are piling up, your deadlines are getting closer and closer, and your research papers are clearly not going to write themselves – sounds all too familiar! Academic reality is stressful and high-paced, and you've only got 24 hours during the day. Sometimes, you might feel it's not enough to keep up with your studies and maintain a healthy lifestyle.
As such, a fitness tracker should become your best friend. A smart band, be it the ever so popular Fitbit, Garmin, or Xiaomi Mi Band, can help you keep your lifestyle in check, including your sleeping, eating, and fitness habits. You can wear it everywhere you go, and many models look very fashionable. With a fitness tracker, you'll have one thing less to worry about!
Charging Backpack
Sure, you can carry your laptop in an ordinary bag. But what if there's an emergency and not a single electrical outlet in sight? A charging backpack can save your day, as well as your laptop's battery life.
Also, consider buying a backpack with a USB charging port. This way, you'll be able to charge your phone as well. Still not convinced? Well, some models are also anti-theft, with the main compartment secured by a passcode. They even come with a free USB cable – you'll have a spare one in case you lose the cable for your heated travel mug. Can't say no to that!
The Bottom Line
Being a graduate student is not for the faint of heart. One day you feel you're on top of the world, and on the other, you get crushed by academic reality. However, you're working towards an impressive goal – getting that Ph.D. degree! It's challenging and requires tons of effort. However, some things can make your life easier. Hopefully, our list inspired you to try out a new gadget or upgrade the one you already have!