This backpack that you are seeing in the image below can actually recharge your laptop. This backpack is a product of HP and it's called HP Powerup Backpack. Powerup Backpack has the ability to recharge your HP laptop with the aid of a humongous 22,400mAh battery. The backpack is made of canvas and has several holes to provide sufficient ventilation in order to avoid overheating. Along with ventilators, heat sensor monitors and regulators are also there to have extensive protection.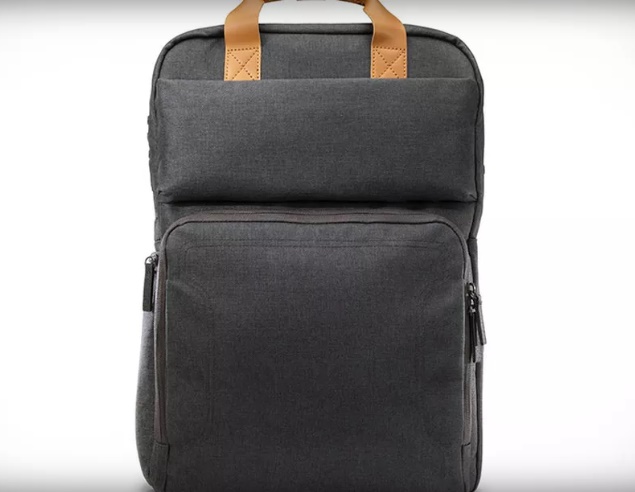 The battery capacity is obviously amazing and it can charge your smartphone up to 10 times. This intelligent backpack can also charge your tablet up to 3 times. Powerup backpack is sturdy with reinforced handles and straps. Now there is a question- is carrying such a huge battery permissible? FAA regulations state that any battery over 100 watt-hours is actually prohibited in cabin luggage for aircrafts. However, exceptions can be made but with airline approval. The battery rating on the backpack says, 84 watt-hours. It's assumed that there will be no problem with the battery rating of the bag. Since, different airlines of different countries have different regulations, the question remains unanswered.
The backpack seems to be efficient and HP has kept the price tag at $200. So if you are willing to pay $200 for a bag, then you can surely gorge on the Amazon pre-order which has already started. The backpack will roll out on October 1st, 2016.