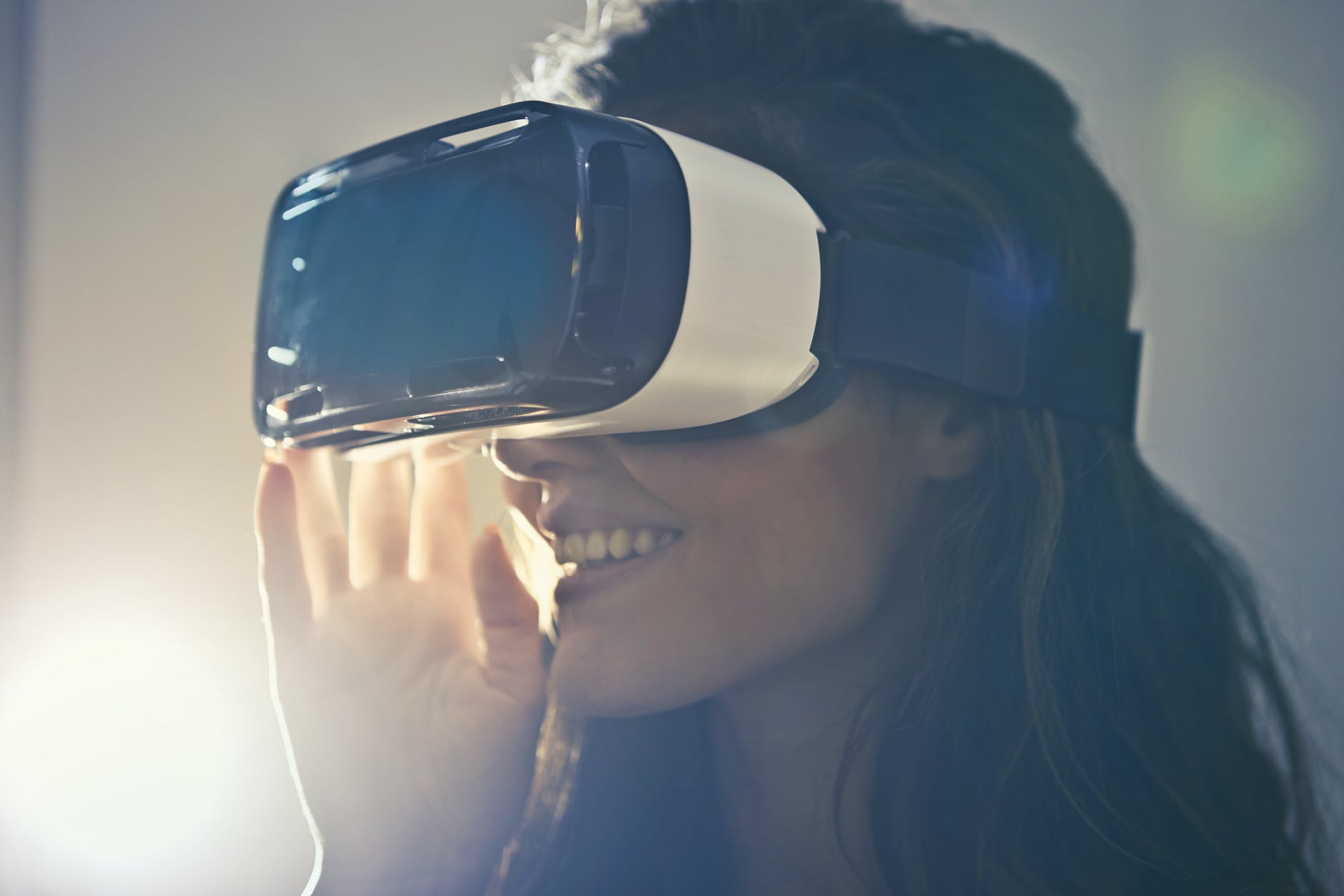 Augmented Reality and Virtual Reality have been the center for marketing, gaming, brand development, and entertainment for a long time now. Even, the market is looking forward to leveraging their investments in both technologies. Augmented Reality and Virtual Reality are being used to improve marketing, customer experience, and brand building. Virtual reality indulges people in experiences while the augmented reality works with a real-life view of something. Owing to the experiences, both the technologies are great customer magnets. 
Also Read: Artificial Intelligence Discovers Medicine That Kills Antibiotic Resistant Bacteria
What is Virtual Reality?
Most people frame their idea of virtual reality from the 1999 famous movie called The Matrix. Virtual reality is a computer-generated replica of the real world. Virtual Reality is mainly used in 3D movies and video games. The use of computers along with sensor-based headphones and gloves helps the user cut off from the real world and indulge in virtual reality. Virtual reality is also being used for training, education, and science than only games and entertainment purposes.
With the VR headsets available today, you can truly experience a place you are not really in. It gives you the real like feel of a different place than the one you are in. But behind everything you see, a lot of hard work is put in to build the experience for you.
Also Read: 8 Roles For Artificial Intelligence In Education
What is Augmented Reality?
Augmented Reality is Virtual Reality's sibling, but a little different than Virtual Reality. Augmented Reality is more realistic and can be accessed by simple pieces of equipment like phones, or a video, or a camera, making it usable for all sectors. AR combines with the virtual simulation. Virtual reality supersedes what people see and experience while the augmented reality adds to it.
VR in Marketing Campaigns
Toms, a shoe company known for its social mission and generosity used virtual reality to create a film called, "A Walk In Their Shoes". This story is about a skateboarder who purchases a show from the brand and thereafter goes to meet the kid who got the donated pair of the shoe due to him (a campaign for a true impact on the purchase). The 360-degree virtual video allowed viewers on computers and phones to move the image in all directions, and have a great experience of the video. 
Also Read: How Artificial Intelligence Will Impact the Sales Industry In the Future
Later, even the famous brand IKEA used virtual reality to remodel and redecorate their kitchens or living rooms with more than 2,000 furniture items. This idea acted as a great user experience and help them make the right purchase. They had the ways to edit or change the colors and styles to view variations, deciding precisely which looks they like before they buy.
Automotive companies have also taken up VR to offer car enthusiasts a fully immersive test drive experience using a smartphone and a Google Cardboard headset.
Implementing virtual reality is not a light task. The implementations take a lot of time and money and the experiences differ for individuals. These experiences are deployed at places that will appreciate and enjoy and identify the same with the stores and brands that supply them. Considering the customers' behavioral patterns and preferences more personalized VRs are being created.
How can customer data help target shoppers for VR/AR Marketing Promotions?
Any marketing promotions have to deal with the customer experience and how it should be efficient. The use of customer data can be used to read customers' behavioral patterns and preferences as well and hence design experience in such a way that is acceptable, enjoyable at the same time for the customers.
Also Read: Robotic Sphere Ballie: Samsung's Showstopper at CES 2020
Using AR for Marketing to Improve Sales
The wildly popular game, Pokemon Go, was the first implementation of Augmented Reality that captured a wide audience. The game was to capture Pokemon by pointing their cameras to places, user location tracking, and lots more. The game turned out to be addictive and not only people enjoyed it, but they also became physically active in order to continue with it. In the recent past, Walmart and Lego have also got into the same by offering the customers a visual of how the Lego toys to be in reality. It allows you to scan the barcode and then you can get all the action in front of your eyes.
Other enterprises dealing in aviation, automotive, healthcare, travel, etc., are developing augmented reality solutions, often in training applications for a better outcome. For the growth of any market, they always tend to look for innovative methods and the growing trend of Augmented and Virtual Reality along with the personalization technology as per the customer is leading their path. However, it is yet to reach each corner of the market, but given the return on it, it is likely to boost in the upcoming years.