WhatsApp has touched another milestone and presently has over 900 million active monthly users. WhatsApp is now the second application to reach the 1 billion club. Facebook acquired the company with a whopping amount of $ 22 billion and the world was taken aback. The news was shared by the enthusiastic vibrant CEO of WhatsApp, Jan Koum. He shared the news with his followers on Facebook.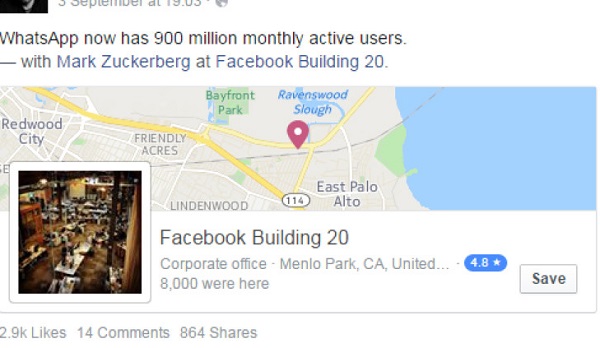 Since the acquisition of the world famous in-phone messaging app, WhatsApp has seen many new improvements in its features including enhanced privacy, numerous customization options etc. according to Bloomberg, "In a regulatory filing yesterday, Facebook disclosed WhatsApp's financial results for 2012 and 2013. The messaging service, which reached 400 million active users in December, generated less than 3 cents in revenue for each one last year. By comparison, Facebook paid $55 per user when it acquired the company. WhatsApp's net loss was $138.1 million for 2013."
Facebook's mobile application now has 1.49 billion monthly active users and WhatsApp is on the same track. About a year ago, Mark Zuckerberg won over its strong competitor, by acquiring its own opponent.