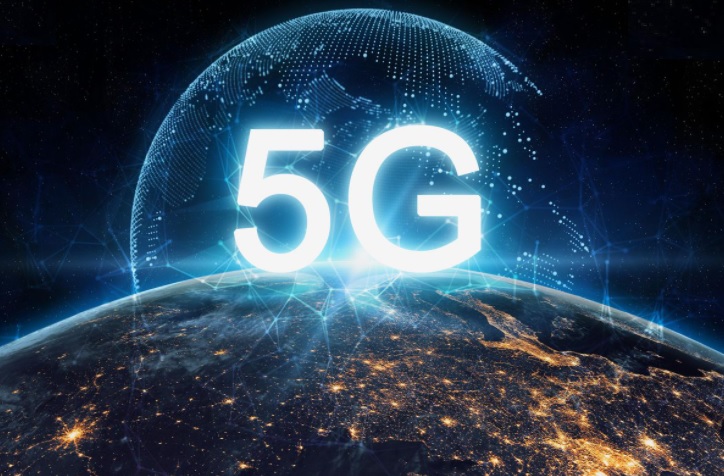 Since the Corona Virus Pandemic, the mobile phone sale has been reduced drastically, but 5G development is gaining momentum in the right direction. Mobile phone manufacturer such as Apple, Samsung already started launching/planning for 5G compatible smartphones, and so the network carriers started strengthening their 5G coverage network. It's been a while; we have been experiencing the conflation of network providers and their services; still, the network carriers are working hard in extending their physical 5G network coverage. In this article, we shall be helping you in selecting the best 5G network provider based on your preferences.
Why is there chaos in selecting a 5g provider?
There used to be four giant carrier providers in the USA, but now after the merger of Sprint with T-Mobile, it's just three big players in this field.
There are three big carrier providers AT&T, Verizon and T-Mobile come into the picture of comparison as they started testing their 5g spots rigorously.
Sprint's original plan for 5G network is no more functional, and with T-Mobile's rebranding, it promised to work even better with its existing network.
What are the crucial factors affecting overall 5g experience?
Cost: How much carriers could charge for the data usage
Mobile: Kind of 5G you can expect on your phone
Speed: What is the expected bandwidth you could expect
Coverage: What kind of network coverage you shall expect
The biggest question still persists, whether you should buy a 5G phone now or you should wait for the dawn of the development phase?
Factor#1
Cost of Phone & Plan:
When it comes to selecting a 5G enabled smartphone, you should keep the monthly cost of the data plan in your mind.
The 5G plans that companies have rolled out initially were not very promising and way costlier than 4G plans.
Plan properly and try to get a bundled deal, as this could be more convenient than first buying a random 5G enabled smartphone and then thinking about best suited 5G plans.
Please note that the 5G phasing out is in the developmental phase, and we are expecting a lot more stability and improvements over the year.
From the official websites, we have gathered the below price chart for the 5G monthly plans,

Verizon -> $80~$90/Monthly -> 15~30GB of data
AT&T -> $75~$85/Monthly -> 15~30GB of data
Sprint -> $60~$80/Monthly -> .5~100GB of data
T-Mobile -> $60~$85/Monthly ->3~20GB of data
Factor#2
Which carriers have the most 5G coverage?
Network providers started planting 5G enabled towers and hotspots in many places; still, people are experiencing the below points,

Mind-blowing fast internet connectivity
Unexpected switches between 5G and 4G
Coverage is varying block to block

Verizon is aiming to cover more than 60 cities by 2020 including New York, Los Angeles, Houston and Miami.
AT&T claimed that its 5G network could cover more than 200 million people and aiming at affordable 5G phones.
T-Mobile has the most robust 5G network with the merger of Sprint in terms of availability and capacity. As of now, you can trust this carrier provider due to its efficient networking over low-band, mid-band and millimeter-wave.
Factor#3
How to see if 5G is in your area and types of 5G?
With the help of third-party speed test and monitoring tool, you can easily track the availability and coverage of 5G network in your area.
Ookla is tracking the details such as location, strength, coverage of the global 5G network and is available for all.
Based on the carrier provider you might able to taste the three different flavours of 5G as mentioned below,

Low-Band: Reliable connections over long distances, indoors and out.
Millimeter-Wave: It is like a supercharged Wi-Fi hotspot that providers higher capacity over a shorter distance.
Mid-Band: Here, you can get compromised speed, but still, you shall be able to work indoors. T-Mobile is the only carrier using the mid-band spectrum.
The final verdict! Buy a 5G phone now or wait?
If you don't need a 5G phone and your 4G LTE is promising enough then watch for 5G deals and promotional bundles from your carrier. Please consider switching your network carriers, if the newer one has a better deal or better coverage. As this is just a beginning of the 5G era, things are pretty much over-hyped, and the price is at the higher range, with advancements and revisions we are expecting to fall in price soon.