Charging phones is one of the biggest problems of our lives now. Gone are the days when we had to charge our phone once in very 3 days but now it's a big pain to get disconnected from the virtual world. Hence, Znaps has brought a potential solution for us. Znaps is an adapter that can convert any micro USB or Lightning port into a magnetic charger. The small adapter can be easily attached to your smartphone's USB port. Znaps will form a small protrusion which will enable you to plug your USB charger. You can even use your device without much problem. For your information, the protrusion is too small to make an issue for you.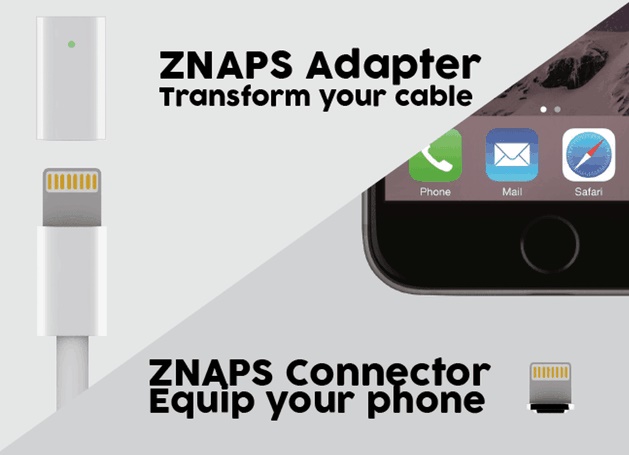 Now this adapter is a smart decision by Znaps. They chose to make an adapter instead of a charging cable because it would have violated Apple's patent of MagSafe charger. It supports Quick Charge 2.0, data transfers and all file transfers but the USB C support has not yet come. This is because Znaps want to see if the Kickstarter campaign (which has aided the adapter) works well. Since the campaign is successful, we can expect the USB C support quite soon.
Znaps is user-friendly, easy to use and very much affordable. The price is just $9 which is affordable obviously. You can also mix and match and order it by making customized choice. Check out their Pledge calculator to have a knowledge at the pricing.