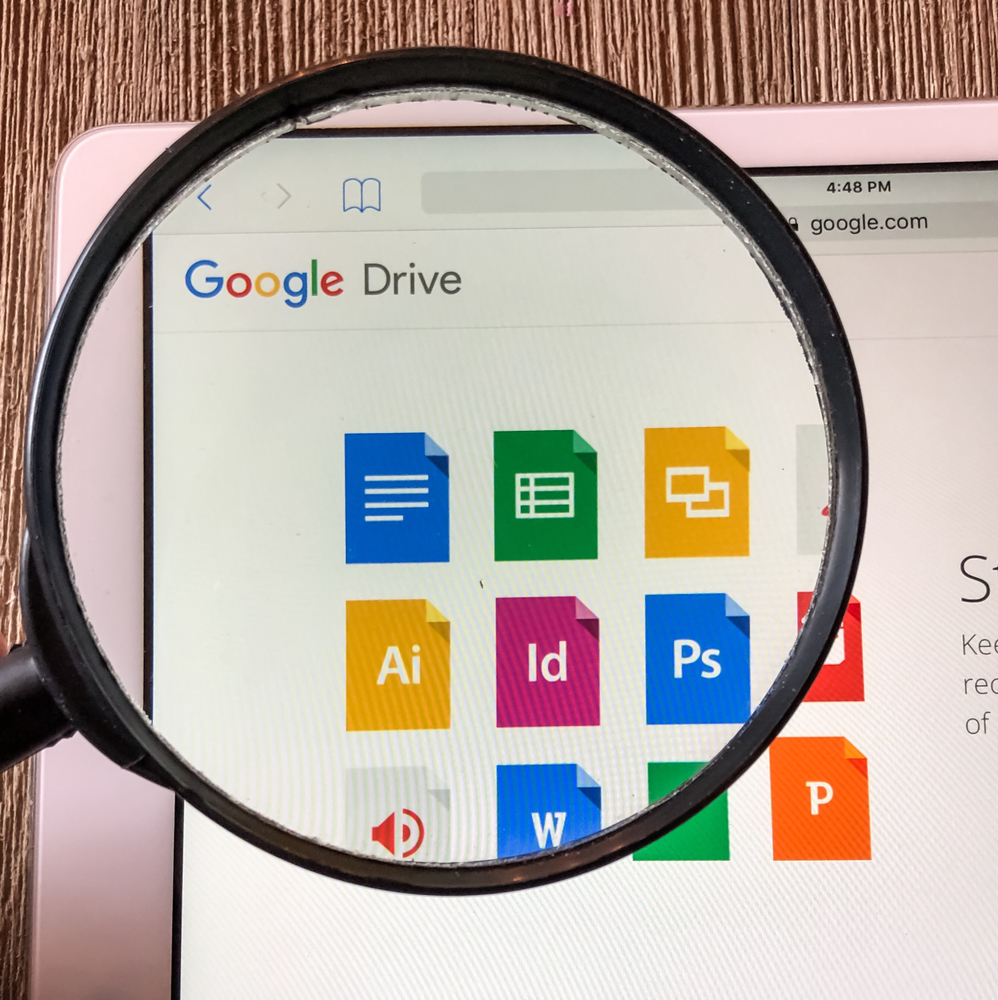 Whether you're still in high school, finishing up your doctoral degree, or somewhere in the middle, it's impossible to succeed without the correct software. Today, students are expected to produce incredible quantities of written projects, especially in the humanities. There are several programs that deliver essential functions for students with critical written assignments to complete. We've compiled the top five applications that can help you survive—and thrive—in any academic pursuit.
1 – Google Docs and Sheets
Google Docs and Sheets are essential student tools. To use them, you must have a Google account, which means getting a Gmail address. One of the perks of these programs is that they are free and accessible from anywhere when you login to your Google account.

Google Docs works as a word processor and lets you download your documents in the .docx format, so you can easily print from school computers or a home device. Google Sheets is an excellent way to keep track of citations, characters, and document structure. Keep in mind that the platform's free features are not comprehensive, so you'll want to supplement your word processing capabilities with other top software choices.
2 – Kofax Power PDF
Kofax Power PDF is useful for a lot more than working on essays. As you conduct research in your university library, you may find books and printed documents that are essential to your assignments. As you parse through these documents, it's easy to strain your eyes looking for the essential terms that are relevant to your project—and not every book includes a helpful index to point you to the exact page that you need for your next citation.
With Power PDF, you can scan these sources and save them as PDF documents, then search through them to find the terms that you need. You can save your finished documents as PDFs to preserve your formatting and ensure that your paper prints out exactly as you've written it. The program is an excellent choice for organizing graphics-based projects and professional-looking resumes, too.
3 – Freedom.to
Freedom is essentially an internet monitoring and blocking service—parental controls for your computer. The reason why so many students find it helpful is the shared tendency to become distracted when we should be working. If you find yourself constantly procrastinating, you're not alone. You can use Freedom to block certain websites during scheduled time frames so that you're free to work on the projects that truly deserve your attention.
4 – Grammarly
Have you ever struggled with whether you should write, "She and I" or "She and me"? Do you find it challenging to distinguish "whom" from "who", or determine when it's right to use the subjunctive? Grammarly is designed for people just like you—students who have big ideas and don't want to get bogged down by small details as they write and self-edit.
Modern iterations of Grammarly plug directly into your browser, so you can use the platform in conjunction with a word processor or online platform to catch mistakes in written works from essays to emails. The program is initially free to use—a paid version uses AI-driven technology to offer helpful style advice.
5 – Easeus Todo Backup
Perhaps the worst thing that happens to any college student is pulling an all-nighter, putting together all the research and citations that they need for an assignment, getting the project to the page minimum, and preparing to save the final touches—then, your computer crashes. All the data that you have worked on up to that point is gone—auto-saves have left out critical changes and additions that will set you back hours to replicate.
Easeus Todo Backup solves that problem by working with you to create backup files for everything that you need as you're working on your projects. Whether you're writing essays, reports, multi-page papers, or thesis statements, this program protects you against the worst that a computer, Internet connection, weather report, or power company has to throw at you.
Mastering the Tools That You Need to Earn Your Degree
The modern economy demands that almost anyone entering the workforce must possess a relevant degree or an exceptional amount of experience. The five programs that we've mentioned here provide helpful ways to overcome the hurdles associated with producing written works in academic settings so that you can build the foundations of your future. With effective programs and exceptional focus, you can master the knowledge that you need to succeed.