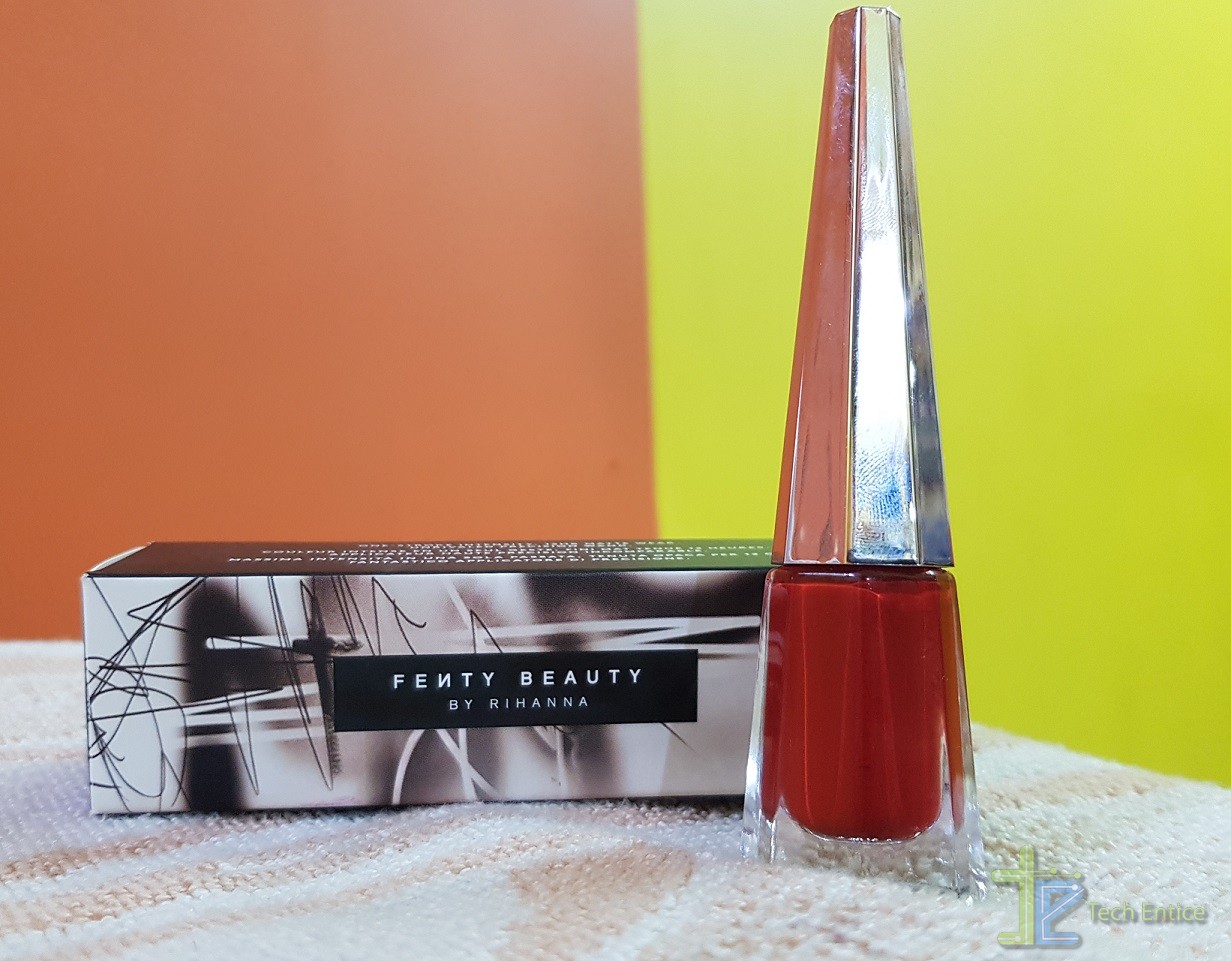 Fenty Beauty company by singing sensation and designer Rihanna has some of the exquisite collection of cosmetics. If you are a lipstick lover like me, then Stunna Lip Paint is a must have in your makeup collection. 
I got the shade Uncensored for myself. Red is my color and I won't mind owning all red lipsticks in the universe. In this place, I shall speak about my experience with the Fenty Beauty Stunna Lip Paint shade Uncensored.
Packaging and Design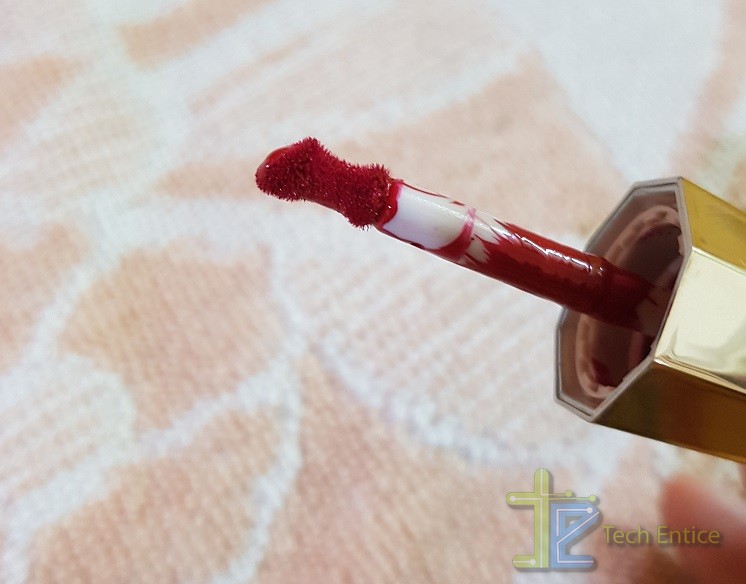 The packaging is undoubtedly beautiful. The liquid lipstick comes in a classy conical bottle. The shinning rose gold cap adds to the stunner. The cap has an applicator of a weird shape, and to be honest, if there is one thing that disappointed me, it is the applicator. A lip liner would essentially solve the issue. Fenty Beauty is a cruelty free brand, which means, the products are not tested on animals. A Stunna lip paint bottle contains 4 ml/ 0.13 oz of liquid lipstick.
Color
The color is flaring red and when you apply on your lips, it creates a luscious look. I am completely in awe of this lipstick. The color is amazingly vibrant. What I noticed is that, after an hour or two, the color darkens a bit. By dark, I don't mean the color changes to a darker shade, but the flamboyance diffuses a very bit, not a lot.
Pigmentation and Texture
Nowadays this is the part, where Fenty Beauty Stunna Lip Paint snatched all the glare. The lipstick is a genuine long wear lipstick, and frankly, after holding out for nearly 8 hours, it neither came off from the center of the lips (which occurs to most lipsticks), nor did it became flaky and dusty.
The pigment is impeccably smooth and a single application gives flawless look. The outer line has superb precision, which is another reason, why you would love to own it. There is no feeling of discomfort on the lips. Actually, I didn't feel I had anything on my lips. The lipstick won't fold or scrunch up or accumulate. It will stay as it is.
Final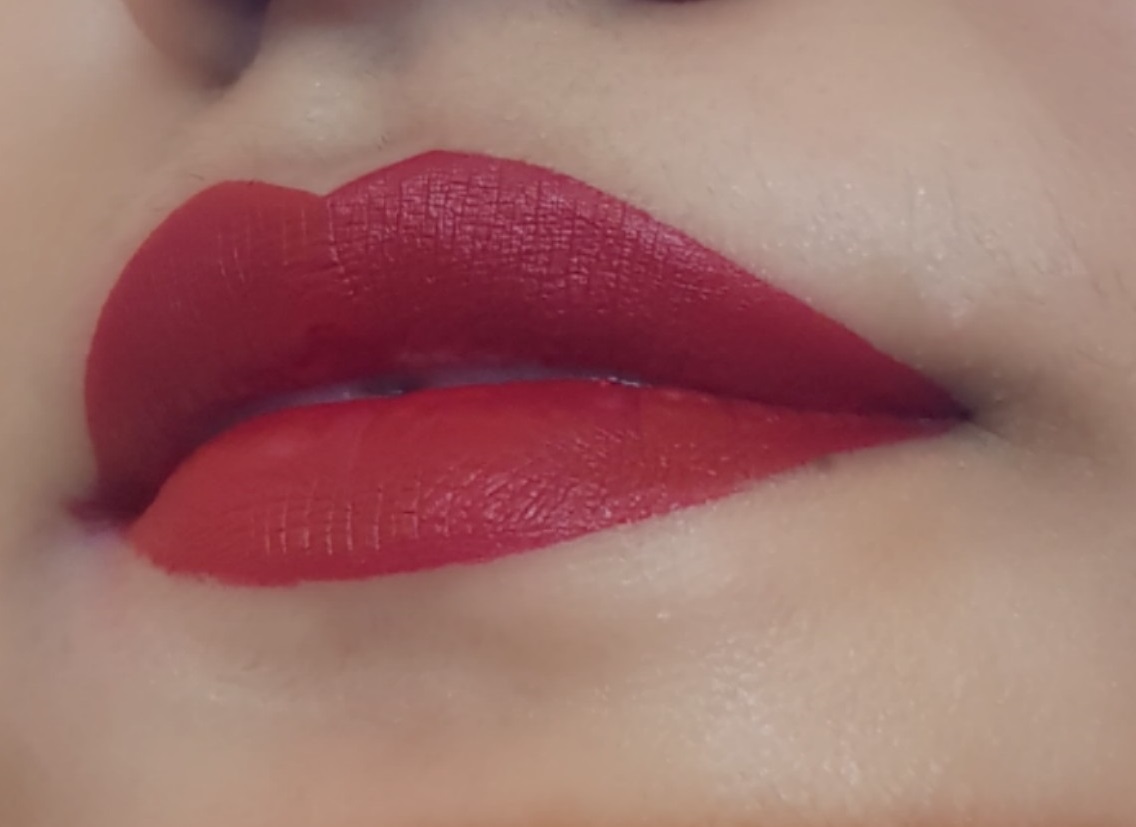 I put on this lipstick at one of my own private occasion. After having lunch, the lip color stayed 80% the same. I was sort of taken aback. The color, Uncensored is suitable for all shades of skin, and if you are a red lover, then do not miss this shade for certain. Fenty Beauty Stunna Lip Paint is a must!