It can be that you are still admiring the marvel of the new iOS 8 in your apple device and there is no doubt that iOS 8 has a lot more to offer than a outstanding display and active notification bar. We recently talked about the numerous new features that you will get in iOS 8. But battery longevity is not one of those positive things on iOS 8. But that should not be stopping you from using your phone. So today we are going to talk about a handful of tips and tricks to increase your phones battery life so that you can keep rocking all day long.
Find out what is using the most of the power: iOS 8 comes with a battery usage function that can help you keep a track of the all the apps and there battery usage.
Settings>>General>>Usage>>Battery Usage and you can get a look at which app uses how much of your phone's power, and turn of the apps which top the chart when not necessary.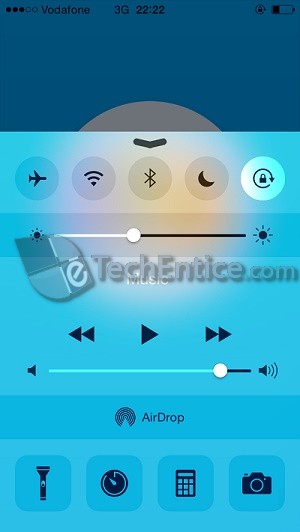 1. Stop Wi-FI when not needed:
Try to turn off your Wi-Fi when you are moving out off your home or office. Alternatively, you can go to Settings>>Wi-Fi and turn 'Ask to Join Networks' to off. So, it will only connect only to networks it is familiar with and stop looking for new networks and will save a lot of battery.
2. Disable Push Mail, fetch them:
Push mails eat a lot of power as it keeps on ticking every time a new mail hits your mail box. Instead, just fetch the server in a regular interval to keep yourself posted. However this way out completely depends on how important your mails are. But at least you can turn of push notifications for mailbox which receive unimportant mails in general.
3. Turn off Bluetooth/Airdrop after use:
just disable Bluetooth and Airdrop after use. Unnecessarily keeping them on just speed up battery drainage.
4. Turn off location service is not necessary:
Go to Settings>>Privacy>>Location Services to get a full list of the apps that are asking about where you are. Turn off all the apps which unnecessarily use this feature. This will reduce a lot of GPS usage and in turn reduces battery drain.
5. Disable auto-brightness:
Give your ambience light sensor a break. Keep backlight of your phone dim when you are in your car or sitting in your lawn in evening. The use of sensors when you don?t need them also lets your phone die out off battery faster.
6. Turn off background app update and refresh:
Go to Settings>>General>>Background App Refresh, you can disable background-running' for the apps that aren't important. Also turn off the background update of apps, instead make a habit to manually update them from app store.
7. Turn off LTE when you don?t have network:
4G-LTE is the most important requirement for using your phone seamlessly but then it also eats up a lot of power. So, disable it, when you don?t need it badly.