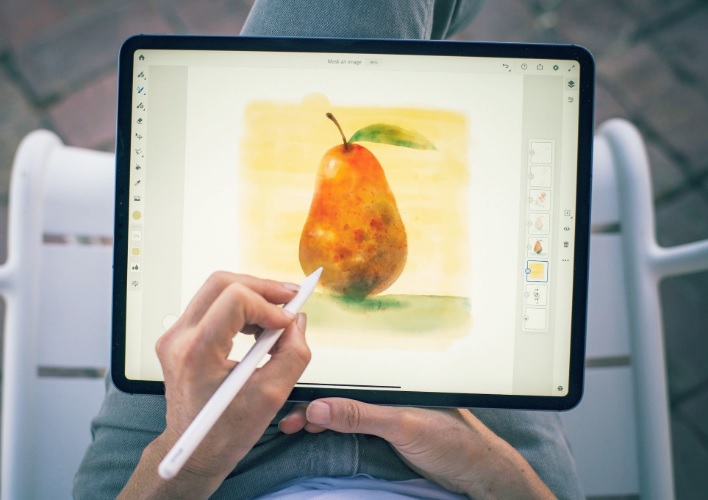 Adobe has been working on a digital painting tool application for iPad devices more about a year. It is quite similar to Photoshop in terms of features and functionalities. Last year, the company announced about Fresco, which was code named as Project Gemini, at that point of time. A few months ago, Adobe unveiled the application and also the probable name Fresco. They also launched a teaser video, where viewers could get a glimpse of the application. Finally, Adobe has launched Fresco.
The fresco has a plethora of interesting features including some outstanding unique features, such as pain types, canvas materials, brush types, live brushes, etc. The Live Brushes feature is capable of producing realistic watercolor. painting, oil paintings and so on. Live Brushes are compatible with Apple Pencil. In addition to this, Fresco will also have some degrees of compatibility to Photoshop application as well. For example, Fresco will be compatible with Photoshop layer blending modes. Artworks and files created on Adobe Fresco can also be edited on Adobe Illustrator.
Adobe Fresco supports iOS version 12.4 and all advanced versions on the following iPads:
iPad Pro (all models)
iPad Air (3rd generation)
iPad (5th and 6th generation)
iPad mini (5th generation)
Adibe Fresco can be downloaded as a free application. The free app offers a handful number of features. For accessing the entire collection of features, users need to subscribe for the paid app. Creative Cloud subscribers can access the premium version without any added costs. Non-subscribers can purchase the full version for $9.99 a month with six months of free usage.
The app is available for download on App Store.