The prime reason why the world we are heading towards is called the Tech World is because of its contribution to every single area connected with a social animal. One such small area amidst a spate of areas is the upliftment of Bloggers. There has been a sudden increase in the number of people who abruptly have been inclined towards Blogging. And Technology didn't devoid this field of any kind of luxuries either. We all pretty well know about Android and its Apps. Well when it comes to Blogging, there are several Apps of Android which make the process extremely handy. One needs to do a lot of research work by surfing and browsing on internet for hours in order to create an exceptional blog. But one does not need a desktop or laptop for that any more. Let's navigate as to how Android makes the life of Bloggers easy and exciting.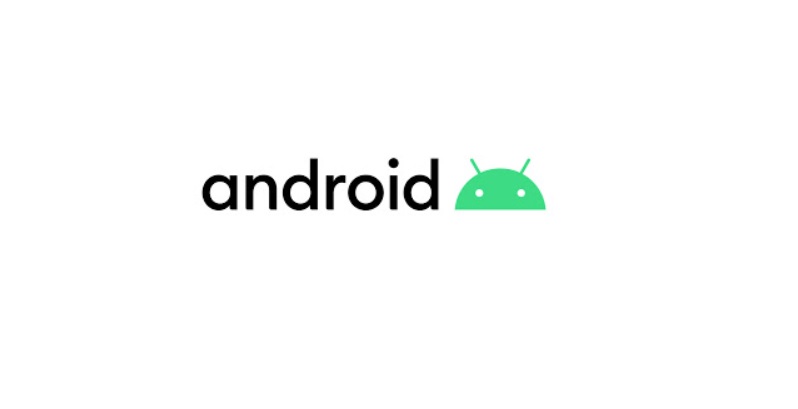 Tech Entice has jotted down 10 Best Android Apps for the Bloggers as under:
1. WordPress App :
WordPress is one of those blogging websites that attracts most of the bloggers. Android has a WordPress App for its users, so that the user can handle the admin panel and post articles on the blog. Apart from that, the WordPress App of Android also allows the user to edit the comments and manage them, trash out the spams, upload images and videos and operate on your blog right from your smart phone.
2. Blogger App :
Google created the Blogger App for the aspiring bloggers. The Blogger stands second in the row when it comes to the most frequently used application for blogging. If one opts for a Blogger, one can definitely go for the App in their smartphone which also helps one managing their blogs with the help of Android on their phone.
3. HootSuite App :
The evolution of social media has turned out to be a boon for the aspiring Bloggers who through these social networking sites promote their blogs. With the help of Hootsuite App of Android, a user send his blog updates to Facebook, Twitter, LinkedIn and Foursquare. It also helps the user to view their click through rates.
4. Google Reader App :
Mostly the bloggers navigate through various other recognized blogs to know about the latest trends and to analyze the content to get an idea about the way the subject needs to be essayed. It gets very tedious to go through each blog from cover to cover every time one needs to publish a post. Google Reader App of Android helps a user helps in getting all the recent updates from his favorite blogs at one single place.
5. Google Analytics App :
No one wants to be the only person reading their blogs. Every blogger desires of being appreciated and criticized healthily by visitors of their blogs. To analyze these visitors Android came up with an App created by Google called the Google Analytics App. This App gives an idea about the blog's statistics, the number of page views, location of visitors, source of the traffic etc.
6. Paypal App :
While sharing revenue with the advertising programs like Adsense, Bidvertiser, AdBrite etc for the blog, Paypal App of Android can be used effectively in order to manage your Paypal account at the touch of the smartphone's screen. One can check his Paypal account balance anytime and anywhere in the world through the Paypal App of android. One can also transfer the money to collaborators and receive money from the advertising programs. And all these transactions can be handled easily using the Paypal App of Android.
7. Gmail App :
Each and every human being, no matter which profession he belongs to is well accustomed to Gmail by now. And for Bloggers an email App is extremely essential in order to make communications with professionals and apply to post for other publishers online. Gmail is an intuitive and efficient way of handling e-mail which gives huge amount of space for storage as well as eliminates the chances of Spam messages being in your inbox.
8. Facebook App :
Facebook is the running trend of the 2K era. A child's arrival is announced first on Facebook and then is welcomed by planet Earth these days. Well jokes apart, undoubtedly Facebook has been associated with a man's day-to-day life but its association with a blogger on a professional level is way graver. A blogger can create a Facebook page using the Facebook App of Android supporting his blog and feed it with the recent updates from his blog thereby bringing the blog into people's notice.
9. Twidroyd App :
Twidroyd app of Android is specially meant for bloggers who are Twitter pros. It has both free and paid version where the paid version has many better features than the free one and is worth the cost. It allows the blogger to see different websites along with various images and tweets supporting the websites.
10. Writer App :
Sometimes brilliant thoughts start evolving in one's mind and one doesn't have a pen, paper or a desktop in front of them. Writer App of Android comes to rescue under such circumstances. It gives the author enough space to scribble down their views and thoughts and saves them in drafts even when there is no access to the Internet. One can later copy paste the contents from the draft to the blogs.
So one can see how Android always says "Don't you worry!! I am here", no matter how trivial and non trivial crisis one is in. It helps one to write a post, create a blog, communicate with the professionals, promote the blog, handle the transactions involved in blogging, update one with the number of visitors on one's site, summarize other blog updates in one space and it goes on and on. Thus one can proudly say that, "Blogging is just an Android away".