Apple is collaborating with LG over manufacturing foldable iPhones. LG is a shining star in the sky of display manufacturers and hence the Cupertino based tech giant has decided to rely on LG. Till now Apple had been relying on Samsung for its copious ranges of OLEDs. This might seem surprising to many, but again many users are well aware of the strong business partnership between Apple and Samsung. Yes, even though the two companies are different entities and strong rivals in the market of smartphones, they have strong business ties on the other side. Samsung makes huge money out of the sale of OLED displays for iPhones. Yes, the amount is higher than the profit they incur from its Galaxy flagship devices. Now you know how strong is their business bonding in reality. Suddenly, Apple has chosen LG over Samsung and that' a matter of surprise to media people.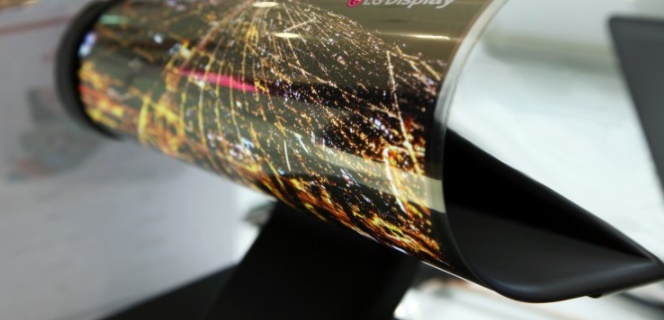 According to experts, a foldable iPhone will require flexible circuits and LG is conjectured to be taking the project of manufacturing iPhones' circuitry and display. So, it's a no-brainer for you to understand that this collaboration will adversely affect the Apple-Samsung relationship. Rumor is also speculating that Apple is actively considering a humongous investment in LG, for the manufacturing of flexible OLED displays.
However, it is a matter of fact that LG is an impeccable power in making foldable screens, multiple prototype, hence the news of partnership gains verisimilitude. A previous report also suggested that LG and Apple had already partnered up in pursuit of this goal.
Samsung has discarded the news about foldable displays and also denied any probability of seeing foldable displays on phones until 2019. Some other source claims Samsung may debut its first such smartphone by next year. Apple and LG's joint collaboration will take time up to 2020, thus giving Samsung enough opportunity to beat its biggest rival.