AirPlay is a proprietary protocol developed and named by Apple Inc. Apple announced AirPlay back in 2010 with the arrival of iOS 4.3. Using AirPlay you can cast the screen of an AirPlay compatible source as well you can play media from a single AirPlay compatible source (iPhone or iPad) and stream it to multiple AirPlay compatible devices like Apple AirPort or Apple TV, which are on same network. But it was not possible to directly cast your iPhone or iPad screen to your PC. But LonelyScreen makes is possible without costing you any extra bucks.
LonelyScreen is a free software that you can install on your Mac or Windows PC. You do not need to install any application on your iPhone. It uses AirPlay to cast the screen of your iPhone or iPad to your MAC or Windows PC. As AirPlay is required, it will only support iPhone 4s and above.
Steps to Broadcast iPhone Screen to Windows PC or Mac Using AirPlay
1. First of all install LonelyScreen on your MAC or Windows PC from Here.
2. Now give your LonelyScreen AirPlay Receiver a name and Save it.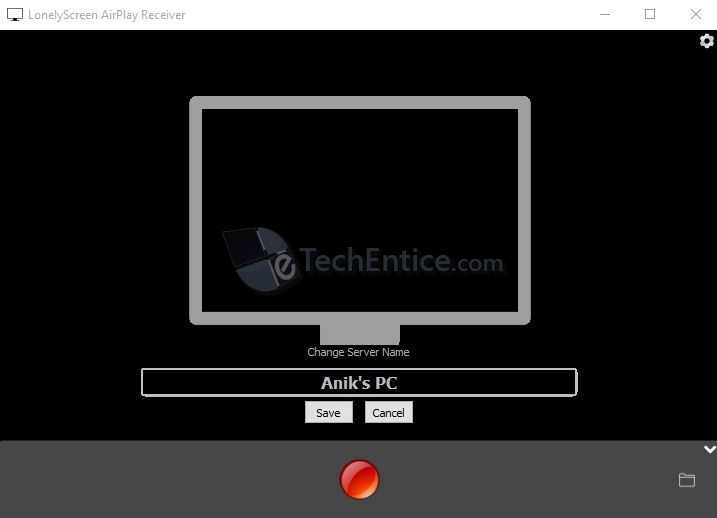 3. On your iPhone, open Control Center and tap on AirPlay. If AirPlay option is not appearing on Control Center, make sure that your iPhone is connected to the same WiFi network as your LonelyScreen installed PC or MAC is connected to because AirPlay button only comes up if your device is on a WiFi network with a device that supports AirPlay.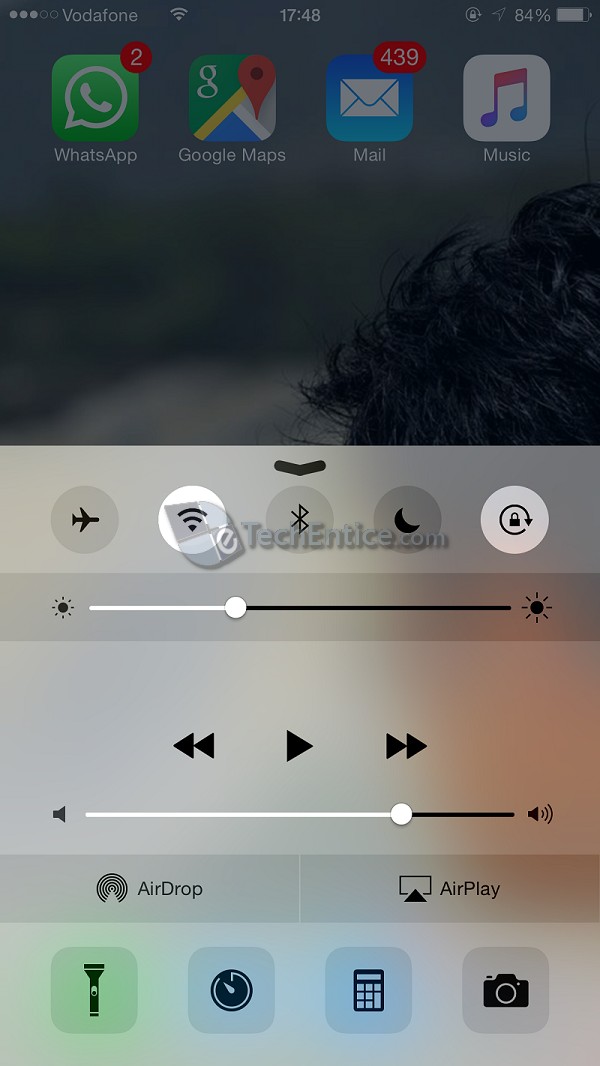 4. Now, in AirPlay you will able to see the name of your LonelyScreen AirPlay Receiver. Here in my case it's Anik's PC. Select it and turn on Mirroring. That's it. Your will able to see your iPhone screen on your PC or MAC. Use the record button to record the screen.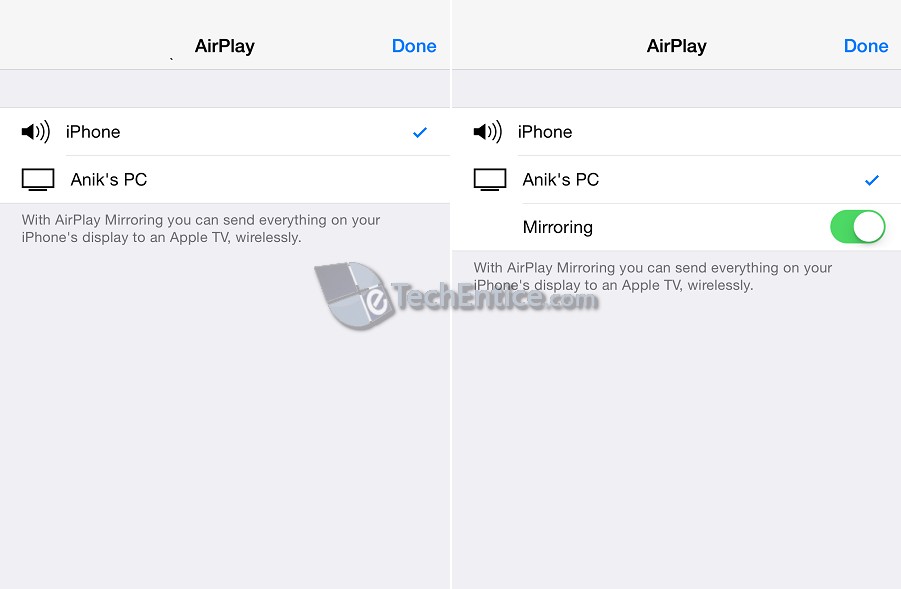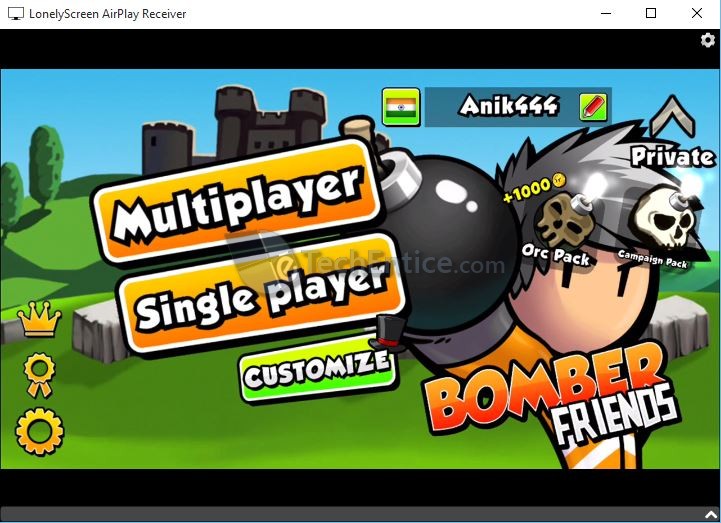 If you only want to play music and videos on your PC or MAC from your iPhone but don't want to cast your iPhone screen on your PC or MAC then just turn off the Mirroring option. When you are connected using AirPlay, an AirPlay button will appear while you are playing Music on your iPhone. Any Video that you will try to play on your iPhone will be played on this AirPlay receiver.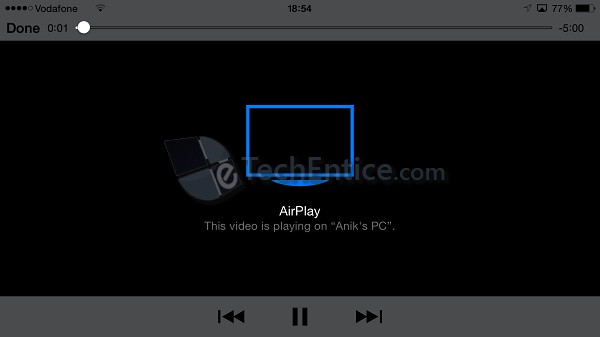 Streaming is not bad when you are just playing music or playing standard definition videos over AirPlay. But in case of HD videos and if you are playing high quality games on your iPhone the streaming experience is very choppy. So, if you are planning to record game play of any high quality game, playing on you iPhone, LonelyScreen is not the right thing that you will want to use.