Smartphones provide an option known as call Blocking that substantially blocks all calls when the feature is turned on. This means you won't even get any sort of alert for any call. Call Blocking is useful when we are at our workplace and we want to refrain from random unimportant calls. But besides being useful, it has some flaws. It won't even let you know if any urgent call is awaiting you. So when u are at your office, chances are high that you will receive important calls relevant to work as well. Hence we need to find alternate option for our convenience.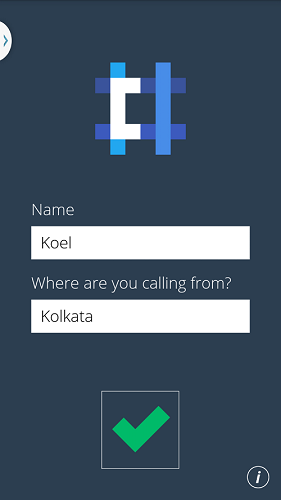 The solution is calltag. This is an application available for both Android and iOS phones where users can assign calltags just like hashtags and send message before calling someone so that the concerned person can come to know about the priority of the situation and decide in advance if he is ready to take the call. The calltag app when first downloaded will give you a brief session if tutorial about how to tackle the app. Then you can try it.
First of all, the app will prompt you to enter a brief introduction about yourself which consists of your name and your location. Then you can customize your message and prioritize it with suitable hashtags. Some common hashtags will be provided to you in a list below like #important, #urgent, #hangout etc. And finally you can set the time before calling the person. The message will be sent as SMS and after the wait time elapses, the call will connect automatically. Calltag will incur the charge of SMS based on you mobile plan. You can disconnect the call in the mean time by sliding the icon as directed.
The app is absolute free of cost and can be downloaded from PlayStore (for Android) and App Store ( for iOS). The app is still not available for Windows Phones.