Today's action cameras have achieved the milestone of both software and hardware level stabilization. The word itself elaborate on the true meaning of 360 actions, including climbing a mountain, sailing over the sea, riding a bike on rocky cliffs, or diving into the deep ocean. Today's action cameras are coming with a climate shield that smoothly functions in extreme climatic conditions. With ever-developing technologies, today's action cameras are equipped with activity sensors, front-facing camera screens, and many more. It's challenging to find the best action camera that best suits your pocket and requirements with so many options. This article shall help you in finding the right action camera by looking into the below factors,
Recording capabilities: 5K recording compatibility
Battery backup: Spare battery provision
Features offered
1. GoPro Hero9 Action Camera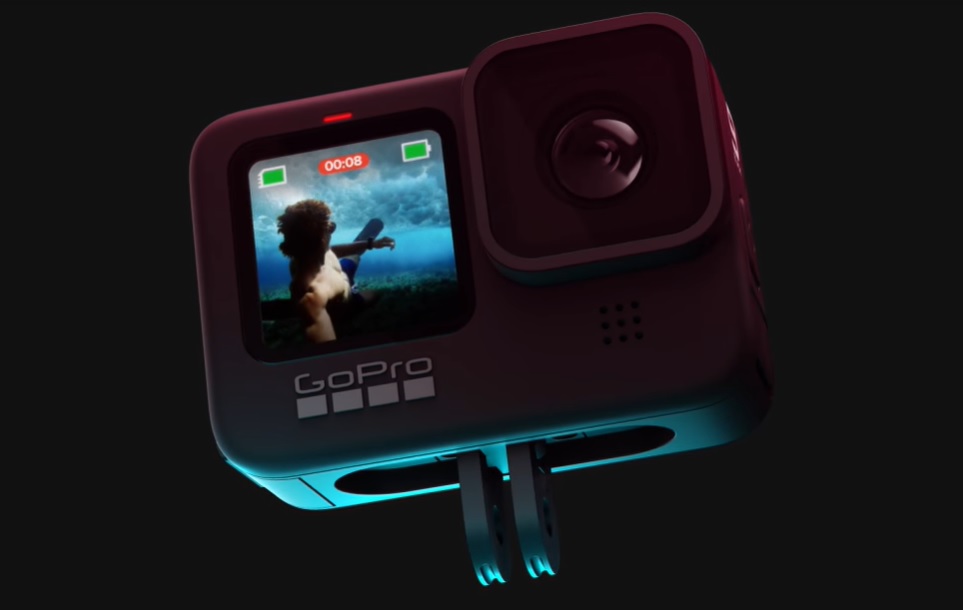 GoPro Hero9 is considered to be one of the best action cameras of 2020 due to the below highlights,
The front-facing screen lets you check the quality of content while recording. With the earlier generation of action cameras, we often find difficulties while blogging with the back facing the screen.
The 5K recording feature can take Video like never before. The downsides of the 5K recording can be heavy drainage of battery and consume a lot of memory.
The battery life has increased significantly to 3 hours(max) compared to 1~1.5 hours in the earlier generations.
Some of the outstanding features are Hypersmooth 3.0 video stabilization, TimeWarp 3.0, and many more.
Offered resolutions: 5K video: up to 30fps | 4K video: up to 60fps | 1080: up to 240fps | 720: up to 240fps | Stills resolution: 20MP
Price: $390 onwards
2. GoPro Hero8 Action Camera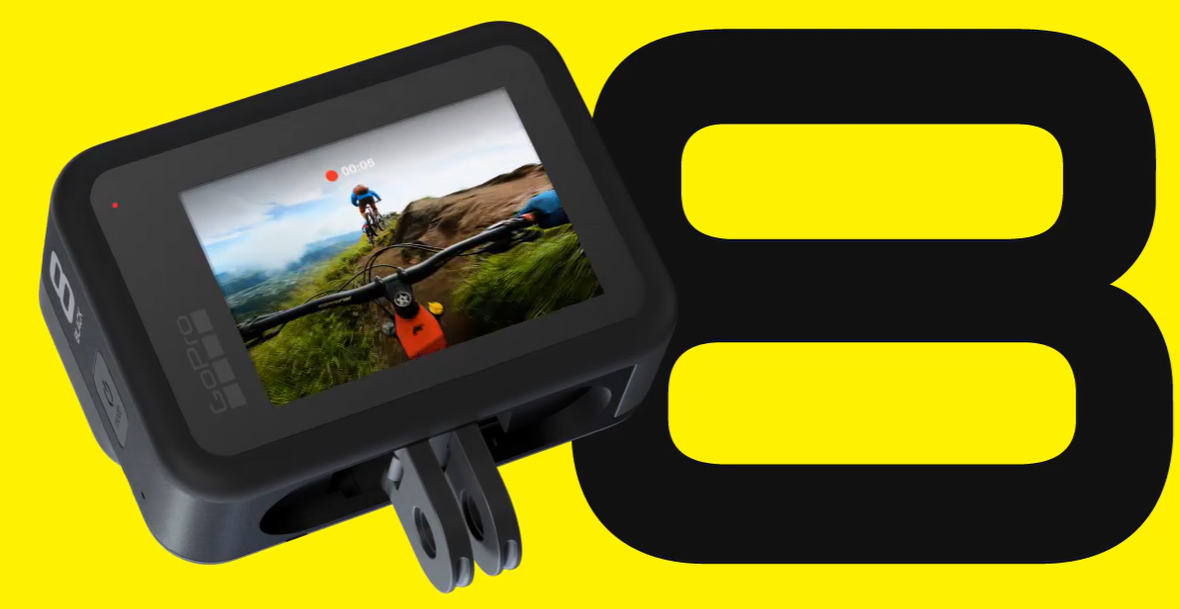 GoPro Hero8 is lightweight and handy as compared to other generations. If you compare Hero8 with the latest flagship, you will miss only a few features such as 5k recording and a face facing camera.
Super image stabilization allows you to record crisp and smooth 4k videos and built-in accessory mounts is one of the eye-catching features of GoPro Hero8.
If you compare the screen, it's comparatively small than the same generations' DJI action camera.
Not to forget, the GoPro Hero8 comes with a screen mod that allows you to have an additional camera specifically for vlogging.
Offered resolutions: 4K video: up to 60fps | 1080: up to 240fps | 720: up to 240fps | Stills resolution: 12MP
Price: $350 onwards
3. DJI Osmo Action Camera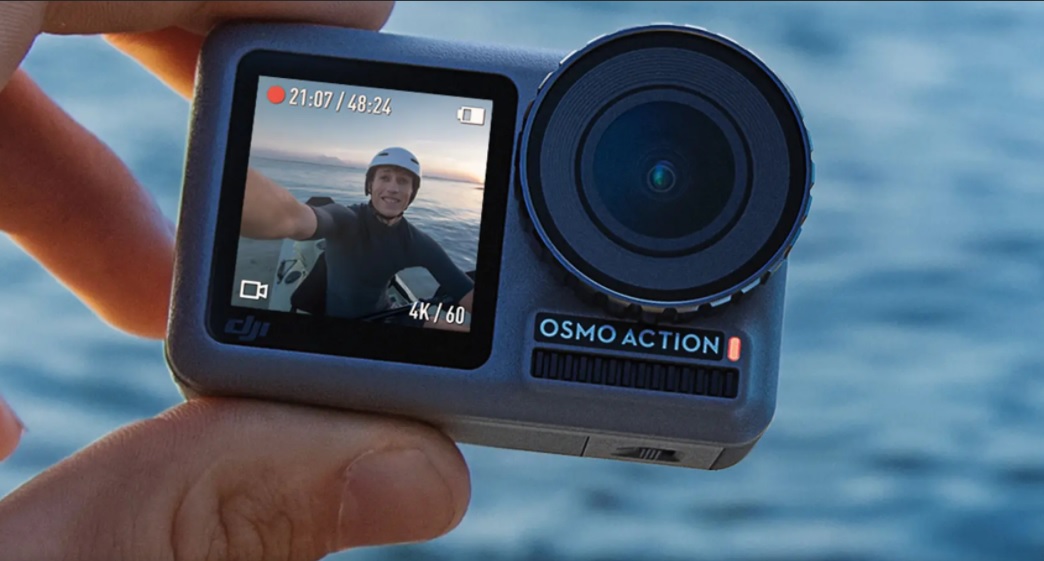 DJI did good research, and after gathering user reviews, they entered into the market of Action Cameras with a front-facing selfie screen. DJI is known for its world-class drone cameras, and surprisingly they did a great job by bringing the hardware and software stabilization to the action camera series.
DJI Osmo action camera comes with a competing price as compared to the GoPro series. And at this price range, the video quality and stabilization is comparable with the GoPro action cameras.
As compared to the GoPro series, we found these are below downsides,

The app requires some work
Doesn't provide mod accessories to meet all the action needs
Less battery life ~ 2 hours(est)

Offered resolutions: 4K video: up to 60fps | 1080: up to 240fps | 720: up to 240fps | Stills resolution: 12MP
Price: $240 onwards
4. GoPro Hero7 White Action Camera
The older gem is here at a bargainable price, which is a great deal compared to other generations and competitors.
This camera comes up with a two-inch touchscreen and a 10 MP camera as per the current generation cameras.
There are the few downsides of having GoPro Hero7,
Offered resolutions: Max continuous shooting speed: 15fps | Max video resolution: Full HD | Frame rates: 60fps (1080p)
Storage: Upto 256GB via external slot
Price: $140 onwards
5. Insta360 One R Twin Edition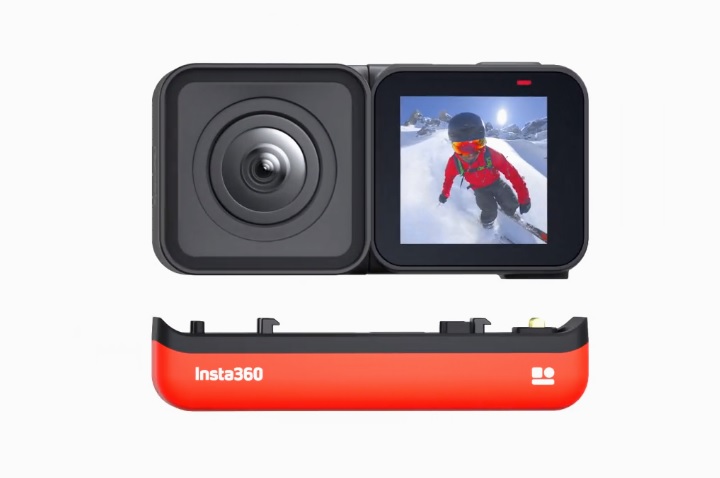 Do you want a 360-degree action camera without interchangeable lenses? Then, Insta360 One is the right action camera for you. This camera comes with three lenses capable of recording crisp 360 degree 4K videos without any mods.
This camera comes with FlowState Stabilization for super-smooth action recording. The "Point to Track" is also an intresting feature that lets you lock the subject right in the middle of your frame.
Few downsides reported by users:

Heating issues while recording
In low light conditions, the auto settings are not up to the mark.
Doesn't have self-timer
Higher price side

Offered resolutions: 5.7K/4K 360 degree
Price: $600 onwards
6. VUPOINT Share Q Underwater Action Camera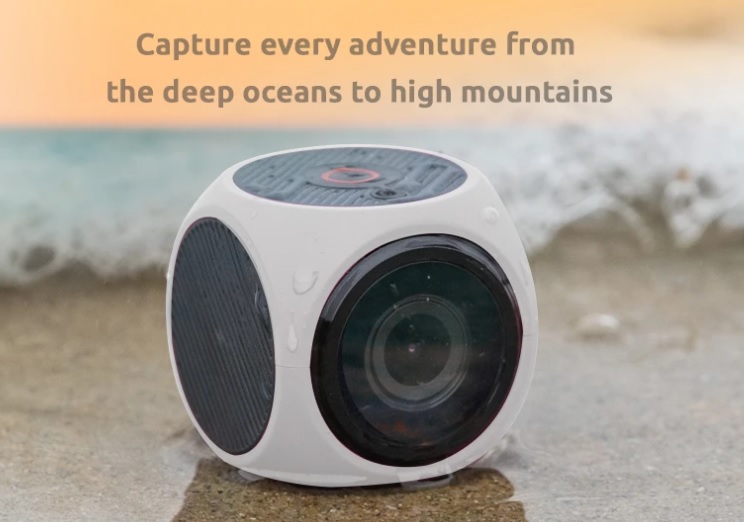 Sometimes you need a handy and proper IP68 rated action camera to jump into the sea without thinking much. This tiny action camera can be the best companion for your upcoming adventures due to its exceptional portable dimension and provided accessories. Let's talk about some eye-catching features of this action camera,
The Share Q is rated for submersion up to 10 feet of water. So the tiny beast will fit well for snorkeling, surfing, but you might need to think twice before buying this for shallow-water activities.
This action camera can continuously shoot for more than 2 hours with its exceptional battery management and external memory slot.
This camera can record wide videos smoothly with a 144° wide-angle lens.
One noticeable feature is the in-built pop-up connector to connect to your smartphones seamlessly.
This device can be mounted to the GoPro accessories due to its universal fitting option.
Downsides: No 4K support | Only 3 meters underwater rating( Competitors are offering up to 10 meters)
Offered Resolutions: 1080p Full HD videos and photos
Storage: Upto 64GB via external card
Price: $120 onwards
7. Ricoh Theta SC2 White 360°Camera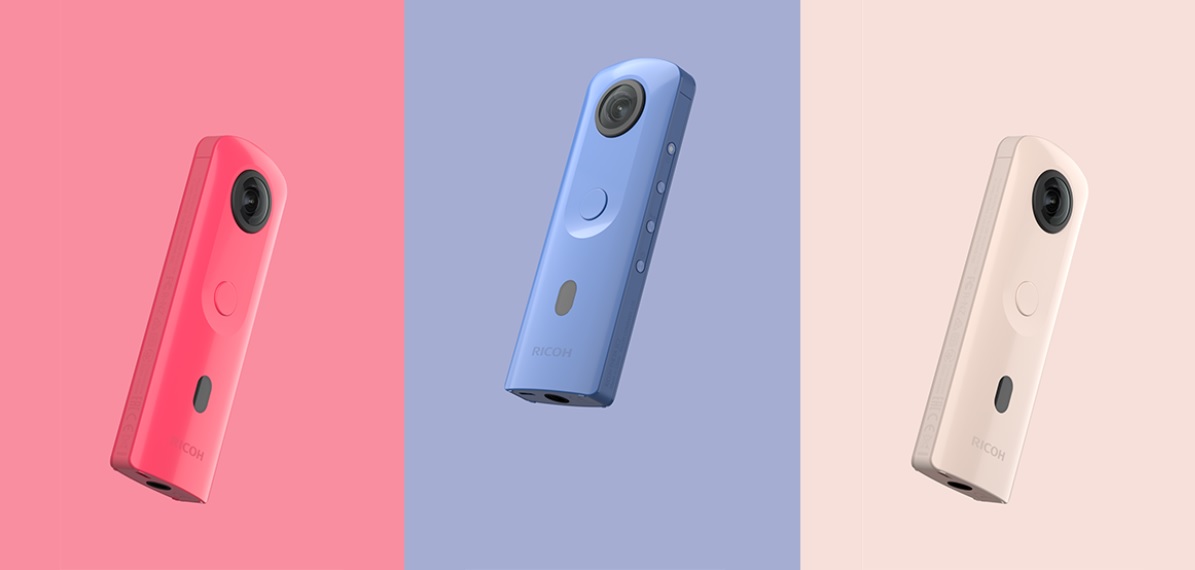 Ricoh Theta SC2 is a pocket-friendly budget action camera that fits easily in your hand without any accessories. This action camera allows you to capture spherical 360-degree videos and photos with the utmost ease. The Ricoh series is designed to match your style, i.e., it comes in four elegant colors, select the one that matches your mood and personality.
This action camera can record noise-less and sharp videos even at night time.
This camera has 16 GB of internal memory, and you can capture JPEG: 3000 images and record Video: (4K) 32 minutes/ (2K) 115 minutes.
Offered Resolutions: 4K:3840×1920 30 fps, 2K:1920×960 30fps
Demerits are no IPV waterproof rating and lacking in video stabilization.
Price: $250 onwards
8. AKASO Brave 7 LE Action Camera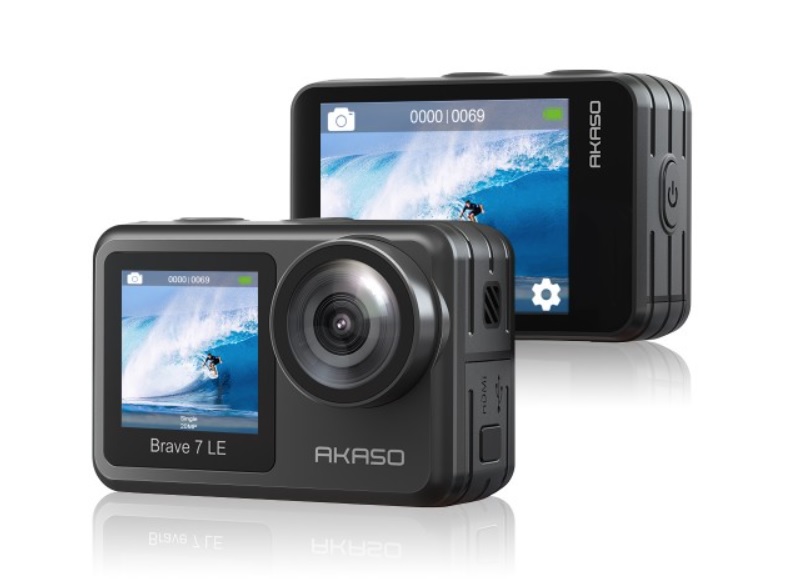 If you are looking for a perfect action camera yet budget-friendly, then the AKASO Brave 7 LE can be the one for you.
It comes with a six-axis stabilization system that produces crisp and clear videos.
The in-box accessories come in handy for outdoor adventures; they are wristband remote control, mounting accessories, and the waterproof case.
However, we have noticed that this action camera is lagging in low-light photography.
The creators claimed that this action camera(without case) could be submerged into water for 30 minutes and a depth of 3 feet. And when the camera is mounted in the housing, the max depth can be 131 feet or 40 meters.
Along with the case, this camera comes with a pair of rechargeable batteries for long-duration outdoor shooting.
Offered Resolutions: 4K Video: up to 30fps
Storage: Upto 64GB via external card
Price: $110 onwards.
That's all!