Smart lamps are the new craze among smart home users. These are lamps that can be controlled by smart phones with AI or with voice command. Smart lamps are affordable and available in different colors and hues. Some lamps includes customizable brightness, color, timer, themes, etc. In this article, we shall introduce you with the top rated smart lamps of 2020, that you will simply fall for.
Philips Hue Go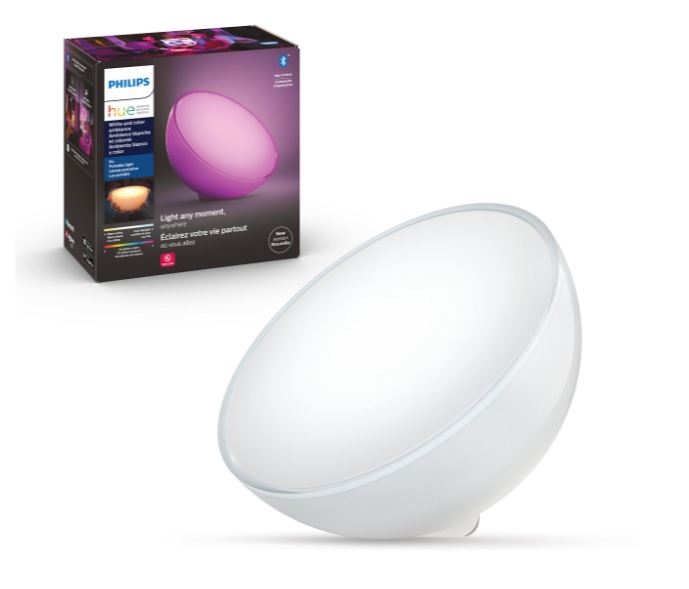 This is another one of the best lamps from Philips Hue. For its ultra minimal half-sphere shape, it looks beautiful in you room.
This lamp is versatile and portable. It includes rechargeable battery so that you can carry it on your trip. This lamp is available in colors with variety color gradients. It can be controlled with Philips Hue app or buttons on the device. If you want to control it with its smart feature, you have to connect it with Philips Hue Smart Hub that works with Alexa Apple Home Kit and Google Assistant.
Casper Glow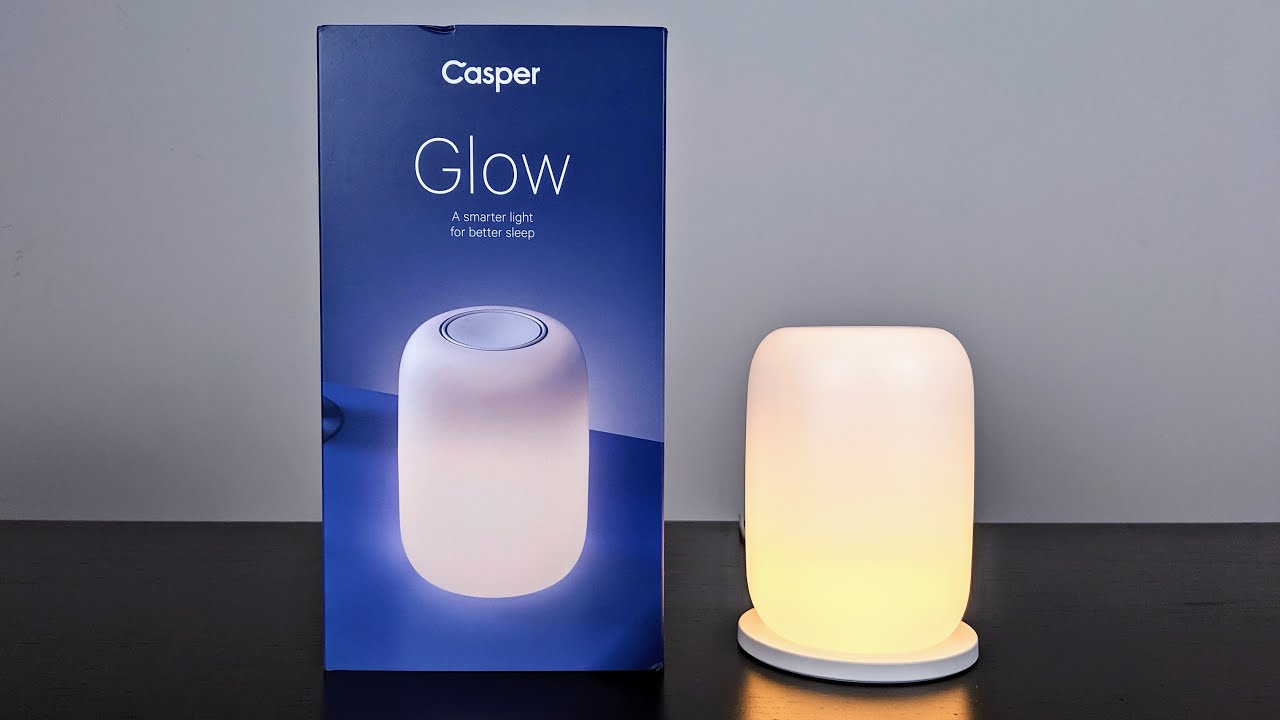 This lamp is specially meant for bedroom. You can fit it on a nightstand very easily and it looks elegant in bedroom.
This lamp can adjust light as per your sleep cycle. At night when you switch it on, it starts with bright light for reading. Gradually it dims to sunset orange and sooths your body for good sleep. At midnight it the light becomes very dim, just optimum for sleep. At morning it glows like warm sunrise and made your day.
This lamp can be controlled by app. So you can synchronize it with smart phones and other glow lights. But it is not compatible with command control devices like Google assistant and Alexa.
Philips Bloom
This lamp is best to create entertaining ambience. Bloom is flat shaped with white plastic body.
It creates spotlight and cones with a lot of color options. Spotlights with different colors can add to the glamour quotient of your room. You can also use it with white light as well.
It is compatible with Amazon Alexa, Samsung SmartThings, Google Assistant, and Apple Home Kit.
NAPATEK LED Desk Lamp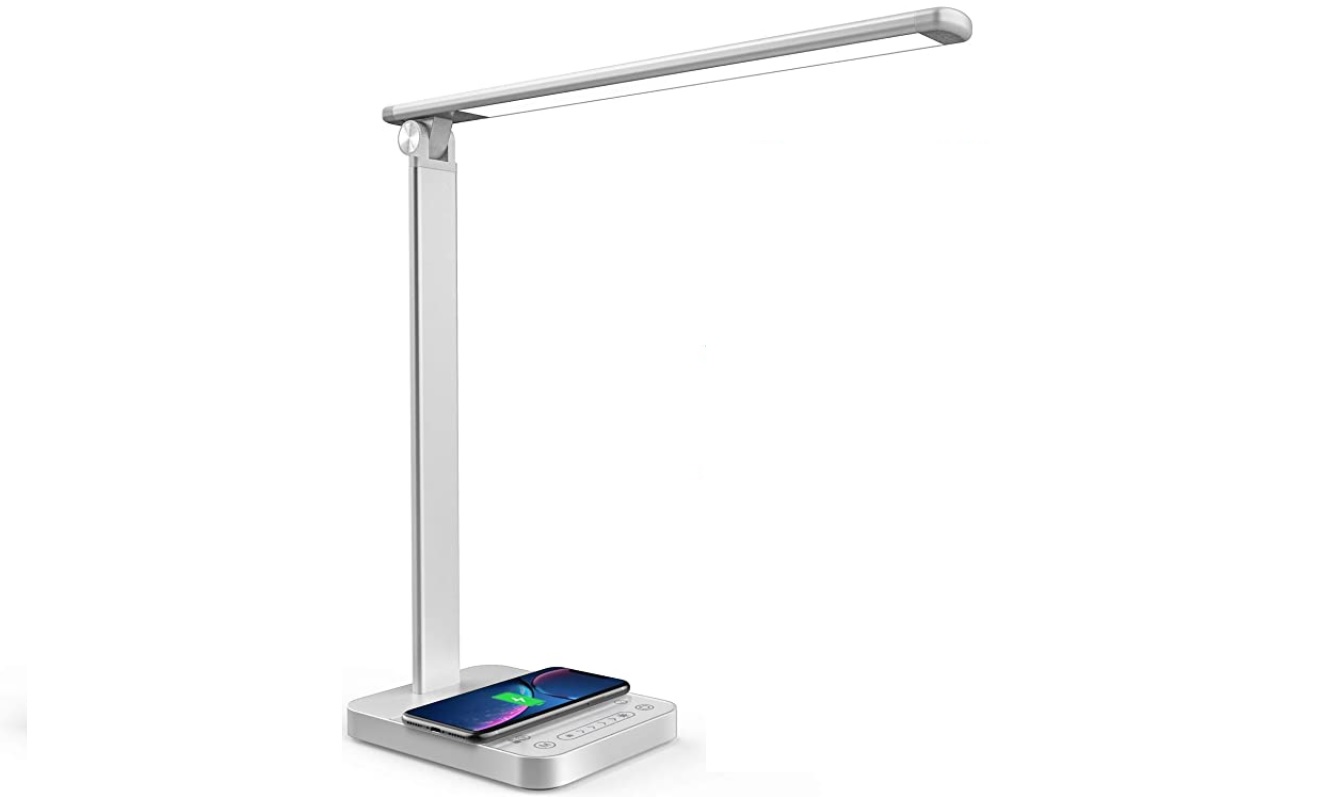 Design of the lamp is suitable for offices and workplace. The brightness and temperature are customizable in the desk lamp. It creates very eye soothing white light for reading and writing.
Its array of 64 LEDs has three color temperatures and six levels of brightness to customize the light to your comfort.
This lamp is compatible with Google Assistant or Amazon Alexa. Using the Napatek app you can control the lamp remotely and can set timers. The lamp includes wireless charger built into the stand and a USB port too so that you can charge your device from the lamp easily.
The only limitation of the lamp is compatibility with Wi-Fi. This only compatible with 2.4GHz Wi-Fi.
Marrado Bedside Lamp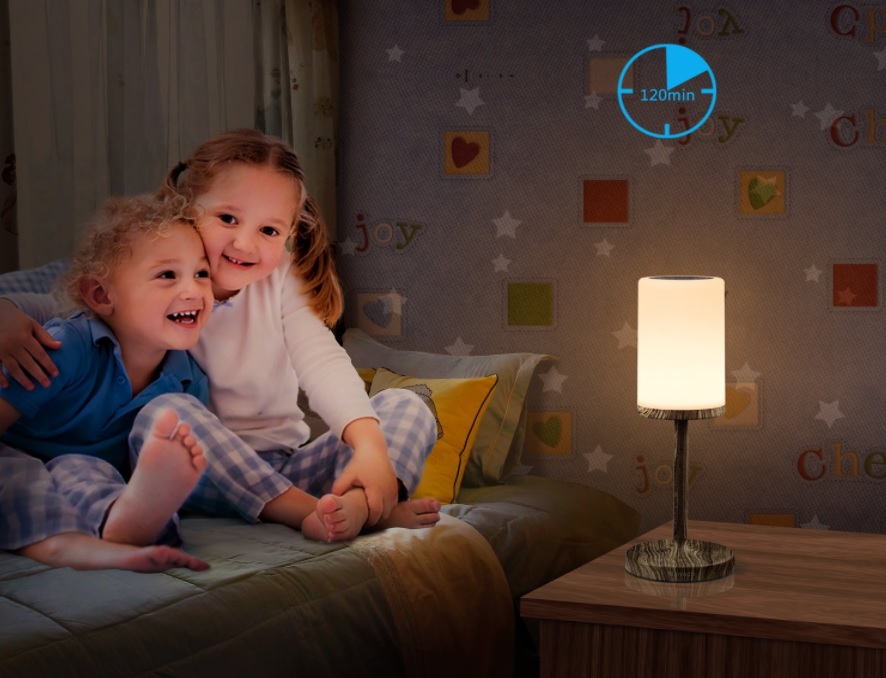 This lamp is good for kids. Main feature included in this lamp is built in Bluetooth speaker.
The lamp is Affordable. Its LED light is very eye soothing and covers 360 degree. Brightness and color is customizable in this lamp so that kids can chose any color they like and can adjust the light at the time of reading or sleeping.
The Bluetooth connection allows you to play music from your device through the speaker at the lamp base. The lamp is rechargeable and cordless.
This lamp is not app controlled and does not include smart integration.
As smart lights includes lots of smart features that can ease your demand. So if you don not have you can include smart lights in your daily life as per you requirements and budget.
There are many smart lamps from various companies of various price tags. We noted down the 5 best ones that have been rated in 2020.