When We Need to Create a New Video?
Nowadays, everyone would watch several videos on different platforms, e.g.: TV, YouTube, Facebook, Instagram, Tik Tok and more. Students may watch video course to study; businessmen may watch product introduction video at the meeting; party goers may watch wedding video at the wedding party; beginners of cooking, makeup may watch tutorial videos to learn something new…

Thus, 90% people would enjoy watching video everyday but when you need to create a new video? Generally, you can capture or record something as a video and share to others. However, it is not so good since it may have many unnecessary elements or you should add some annotation and effect to it. Then, the audiences will enjoy your sharing. Therefore, you need to create a new video for:
Teaching students to make them understand clearly;
Presenting your products;
Gameplay sharing;
Playing in the significant party/ceremony: wedding, graduation, anniversary…

If you tend to make the new video stunning, don't miss PawEditor, a simple but powerful video making software. It works well on Windows computer and provides many useful features to enhance the videos. Now come to see how you can create a stunning video with your style with PawEditor.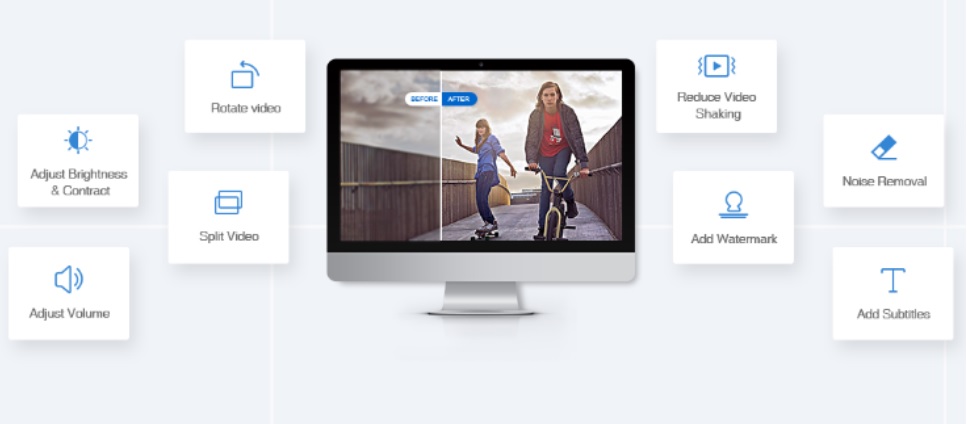 How to Create Video with Your Own Style?
Download PawEditor and install on your PC. Before editing, it is suggested to view its interface and functional zoning. It is divided into 3 parts: library, preview window, timeline.
Create a new project and add files to the library from your computer. Then, drag some or all to the timeline. You can put them in one track or in different tracks, especially the audio and video files. To be noted that, the track on the top will cover the tracks under it.
Start editing. There are lots of edit options for use.
For changing the color of the file: move to Color feature to customize and apply filter;
For making the scenes go smoothly: add Transition among the clips;
For giving special effect to your video: up to 25 templates in Effect are provided.
For annotating the video or image: select Text style, font, size and input the words.
Just for simple clipping: right click on the fragments on the timeline and select corresponding items to set up.
For creating animation with your own style: keyframe is must-use, which is fantastic feature of PawEditor while most video editors don't have such a useful feature.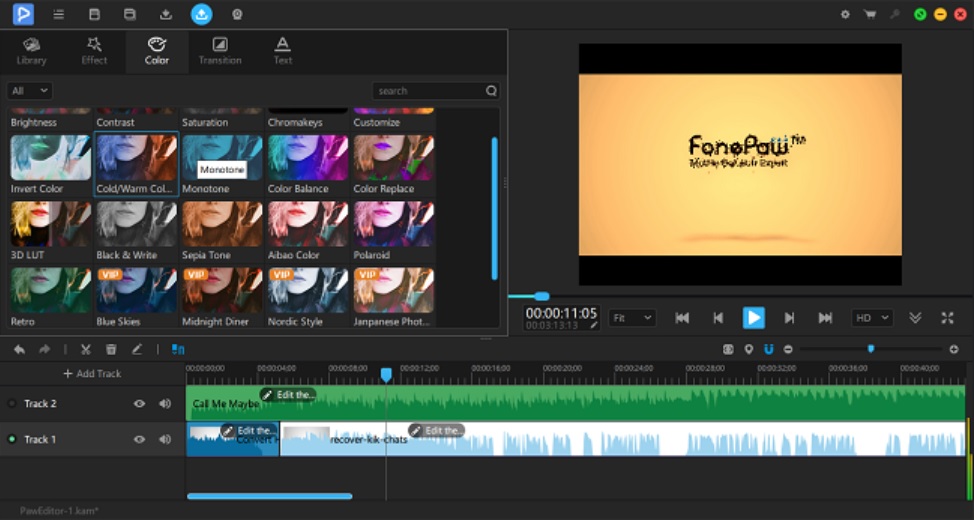 All of those feature are easy to master. When you select it and you will know how to do in the next step. No experience required.

Tip: Once you want to change the project size, hit the double-arrow button under the preview window, which is displayed in the screenshot. Choose "Project Settings" to set up the size. Or it is possible to change it when you export the video.
After modifying, you're able to compare the original resolution in the Metadata and the current one.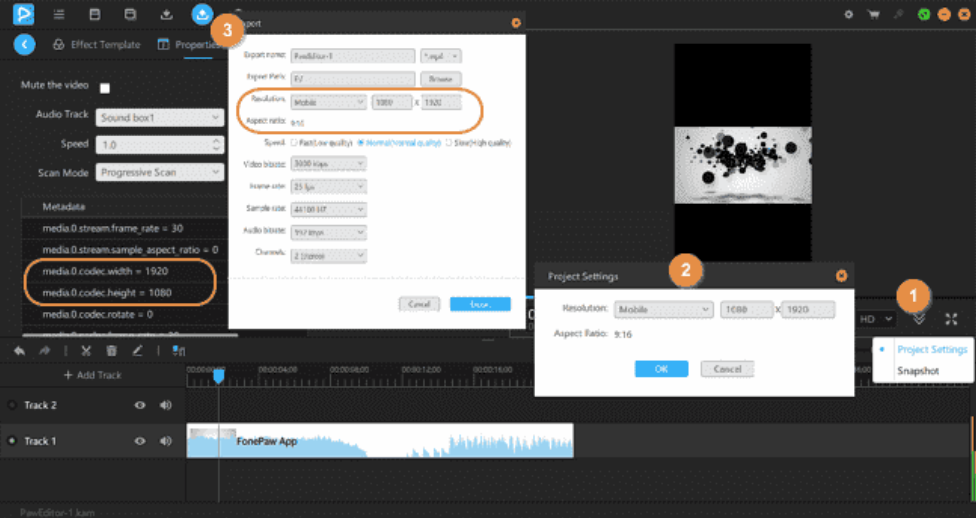 Export the stunning video. Save it in a disk with more than 1 GB free space and select the ideal format to output. Satisfied with the video story? You can share to your friends and family. Not satisfied? Edit it again with other templates.
Conclusion:
Only with 3 minutes, will you become a film editor and create an eye-catching video. Now PawEditor only offers Windows version, compatible with Windows 10/8/7. There is a trial version of it, so you can try before purchase. It has 3 licenses: One-Year license, Single-license and Family license. Select what you like to purchase if you need. (A tip comes for you: 30% off discount on mobile. )