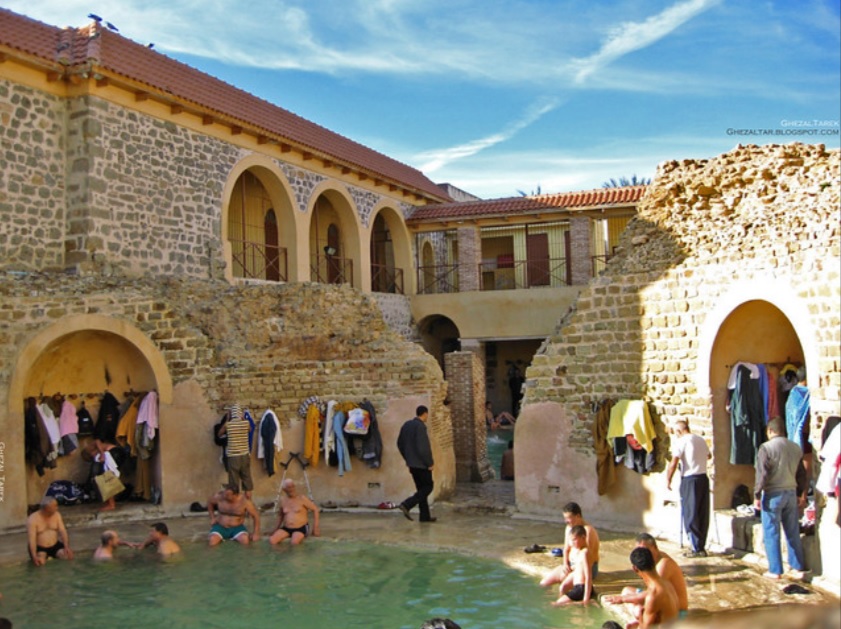 Ruins of Rome and Roman Architecture have always been of great interest among people. Despite silence, they speak volumes about the history, the life and the glory of Rome. Roman architecture has a place of its own in the history of mankind. One such piece of architectural excellence is this 2000 year old bathhouse located in the beautiful El Hamma town in Algeria, in the Khenchela Province. The lush greenery, the clump of pine, cedar, oak and the unique landscape of the place add to the beauty of the architecture.
The ancient bathhouse has been there for approximately 2000 years and what is most intriguing, is that, it is still very much in use. Isn't it amazing? The bathhouse is called Hammam Essalihine. It means the thermal bath of Flavius. The bathhouse is not only an important tourist destination, but also a resource of therapeutic benefits. Owing to the immense health benefits it offers, the bath house is one of the most popular architectural establishments in the world and is classified as a protected historical heritage.
Hammam Essahiline is located at a height of 4921 feet above the sea level. Algeria has a plethora of hot springs and fountains and Hammam Essahiline is one of them. Even though, today bathing is strictly private to a person, but back then, it was not so. Bathing used to be a public affair where many people gathered all at once.
It is a spa which has several healthy minerals in it, beneficial for curing diseases. The water of the Hammam is pure and has a temperature of 70 degree Celsius. Rich in minerals, the bathhouse water can cure several health hazards like respiratory diseases, skin problems, rheumatic and osteo arthritis. There are many resorts and spa centers that have raised surrounding the Hammam. They offer hydrotherapy to tourists, in addition to the natural rejuvenation, a person enjoys by taking bath from the bathhouse.
The Hammam has two pools, one exclusively for men and the other one exclusively for women. The pools have 44 thermal cabins, and are 8 meter in diameter and 1.45m in depth.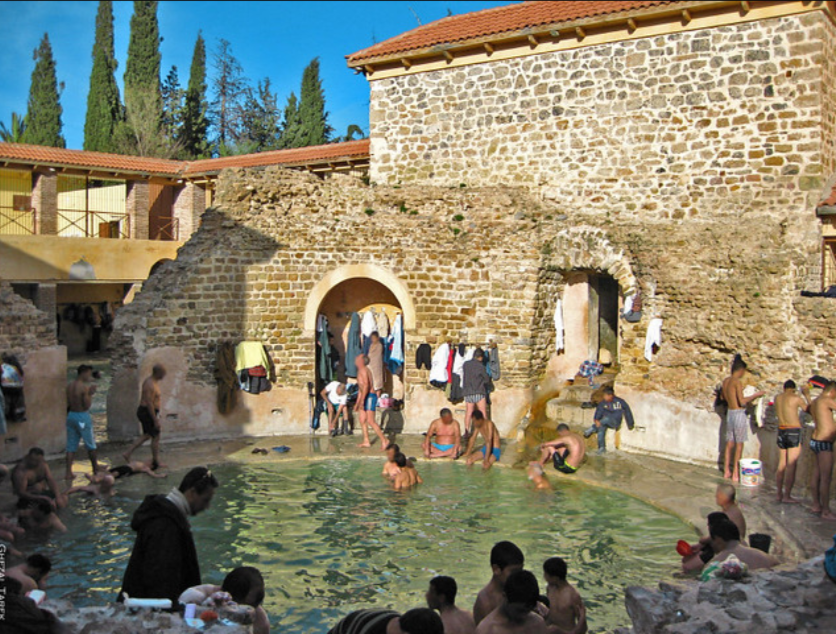 The beautiful site attracts more than 700,000 visitors across the world every year. Owing to the huge rush of tourists every year, the sauna demands of better infrastructures and facilities for tourists. Besides emerging as a tourist spot, authorities should look upon the maintenance factors that can preserve the integrity and heritage.