Snapchat is currently the most popular social media app. Snapchat allows its users to create stories with photographs, videos, gifs which last for only 24 hours. After 24 hours, the posts get deleted automatically. Unlike Facebook, it does not believe in memories and hence does not preserves them. The craze for Snapchat is ever growing but in many countries, this social networking platform has not yet been that much popular.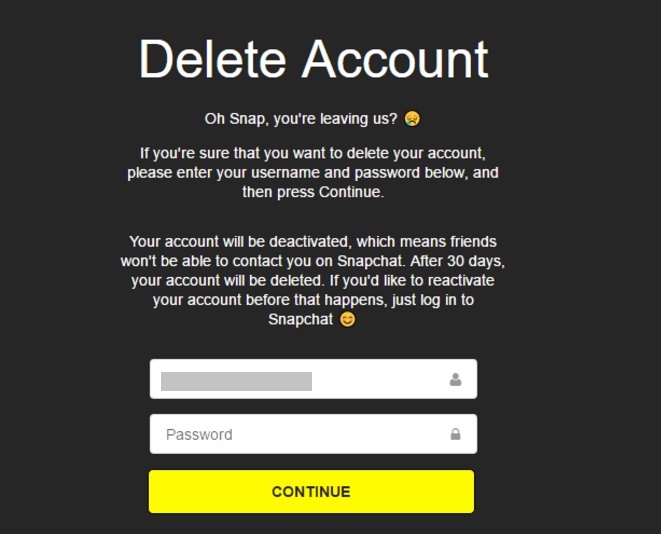 This tutorial deals with the process of deleting your existing Snapchat account. Even though it's very unlikely that someone would want to delete their Snapchat account, but there are many users who had created accounts on Snapchat and then found the concept useless. So they can always delete their account.
The following few steps will help you delete your Snapchat account.
If you do it from your desktop, then open Snapchat website from your desktop.
At the bottom of the Manage My account screen, there is the option of deleting the account. It's called "Manage my Account".
Snapchat will ask you to confirm if you really want to delete your account. You have to re-enter your password to confirm delete.
Your account will be deleted. you can recover your deleted account within 30 days just by logging in to your Snapchat account with your login credentials.
That's all!