While using the keyboard excessively, the thumbs get injured in the long run. An increasing rate of trigger finger and many such physiological issues made the developers bring a new feature called glide typing. With the help of glide typing, you don't have to move your thumb up and down. Rather, you can slide your finger from one letter to another without lifting your thumb. The stress on your thumb is decreased to a great extent. All you need to do is slide your finger through the screen from one letter to another without lifting your finger with which you are typing. Glide typing is turned on by default. It is sensitive, that means, with the slightest swipe o fingers, a word gets typed or a combination of letters gets typed. The glide typing is recommended for users who use the keyboard extensively. But if you are not at all impressed with it, you can turn off the feature. In this, article, I shall show you how to do that.
Steps To Disable Glide Typing on Google Keyboard for Android
1. Open any chat or writing on an application where you might need the keyboard. Tap on the emoticon icon and click on Settings. You can go to the keyboard settings from the Phone Settings menu. Select Google Indic Keyboard Settings.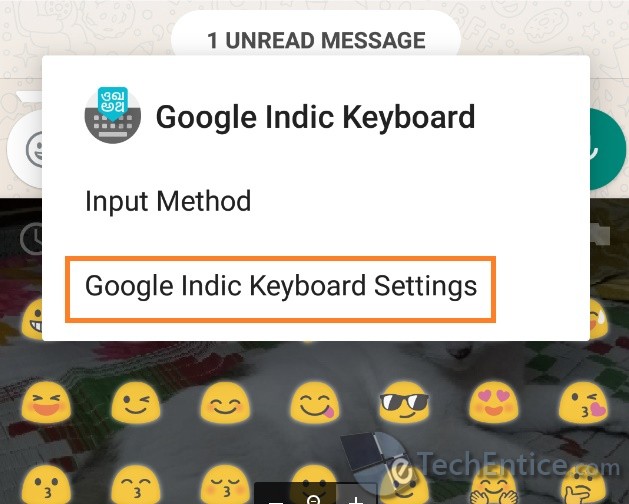 2. As the Google Indic Keyboard settings open, choose Input.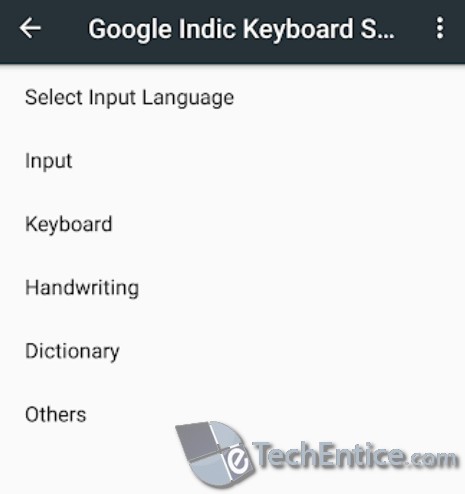 3. You will come across an option called the Glide Typing. There is a slider along with it. By default, the glide typing option is turned on. When a setting is turned on, the slider is colored.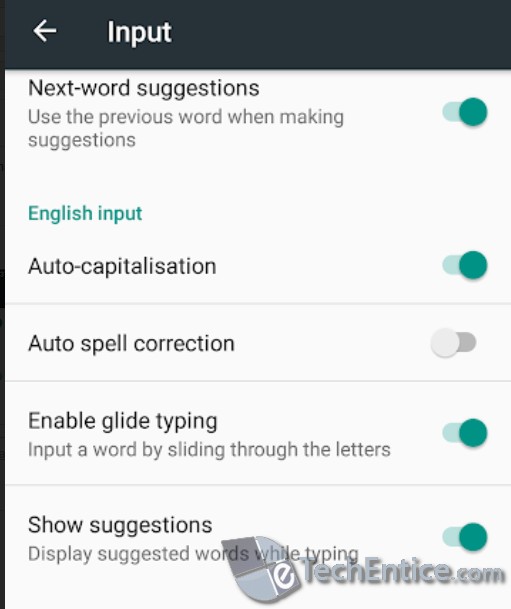 4. If you want to turn off the feature, then tap on the slider so that it turns gray.