You may be quite active on Facebook and the more you hover from one page to another the more would you find some garbage stuffs but unfortunately you can only like them or ignore straight away but you cannot be too rude to dislike them. But Chrome Store has brought a free app that would add a dislike button on Facebook for every post.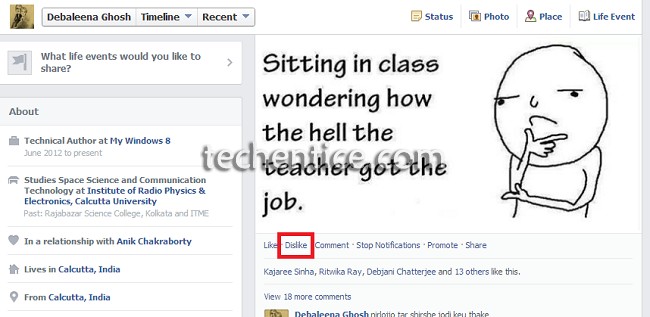 You can install the app "Dislike On Facebook" without much hazard and just sign out once and re login to get the change. Click on this link to download the app.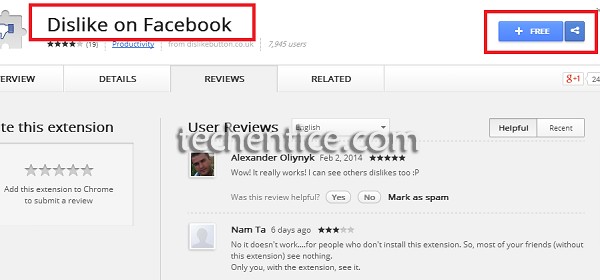 The problem with this application is that it can be enabled only in Google Chrome and since it's nothing but an extension, your friends will not see this button unless they download the app in their devices.
If you want to uninstall this later, go to Settings of Chrome and click on Extensions and you will find Dislike on Facebook enabled as shown in the screenshot.

Delete it or uncheck the Enable option. You will simply get rid of it.