WhatsApp has introduced a new security feature called the Two Step Verification. This feature is a new layer of security on the existing security system. It ensures you that no one else can use your WhatsApp account. Suppose, you have lost your phone or kept somewhere when someone else tries to create a WhatsApp account using your number. He/she can easily do it if the phone is with him/her. This two step verification drives away this fear. It adds two new authentication options along with the OTP. One is a passcode and the other one is an email account. So it any one tries to create an account, he/she will need to enter the passcode and the email account set by you. Otherwise no account can be created. It's an extremely useful feature especially when cyber crime is reigning. We recommend you to turn on this feature. You can disable this feature anytime but enabling the feature gives you an extra security.
Steps to Enable and Disable Two Step Verification in WhatsApp
1. Open your WhatsApp. Go to Options by click on the three dots. As the Options open, click on Settings.
2. Next, click on Account.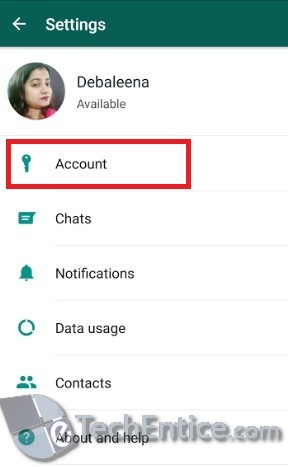 3. Tap on Two-step verification.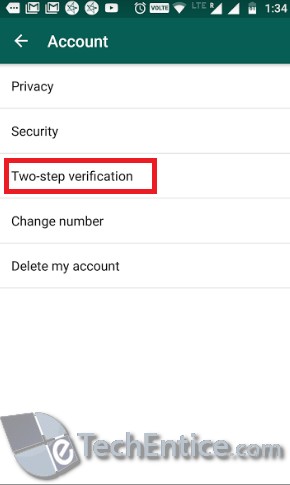 4. Click on Enable.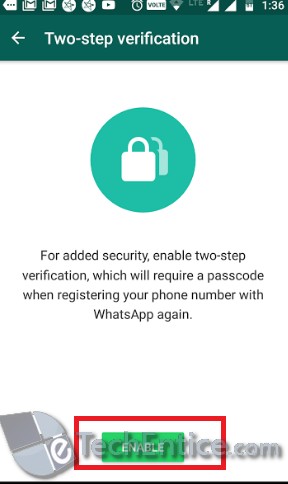 5. You will have to enter a 6 digit passcode. WhatsApp will prompt you to re-enter the passcode.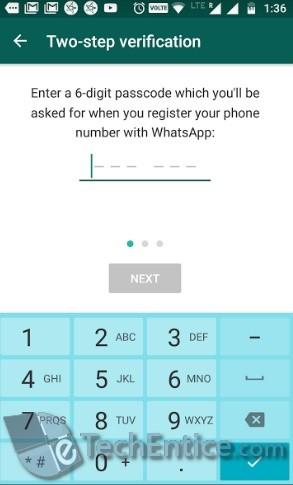 6. Next you have to enter an email address of yours. Re-enter the same email address when your are prompted to do so.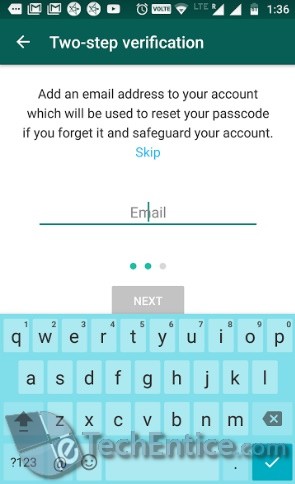 7. Two-step verification will be turned on.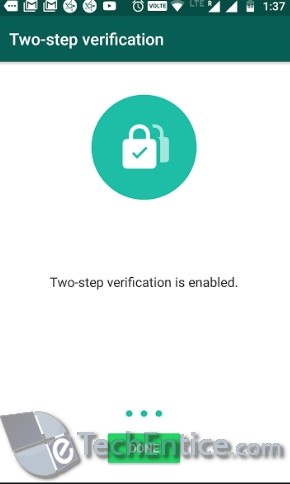 8. If you want to disable it, simply tap on Disable.