Now a gamer can create his own game with his own set of rules and his own protagonists without being technically sound. GameSalad enables a user with innovative, creative and brilliant ideas to create games without the knowledge of coding by using "drag and drop" interface as the only and easily accessible medium providing a potential platform to expose one's game developing talent. GameSalad helps you building up your game using Windows Creator tool/ Mac Creator tool and publish them to Android, iPhone, iPad, Kindle, Nook, Windows 8 and Mac desktop.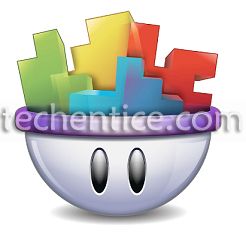 A new beginning with GameSalad :
I. MEMBERSHIP:
Before exploring the world of GameSalad one has to register and create an account in GameSalad, thereby gaining membership of GameSalad. There exist mainly two kinds of Membership in GameSalad.
1. Basic Membership
2. Pro Membership
1. Basic Membership: This is a free membership of GameSalad. It comes with limited access to the features devised by GameSalad. Through basic membership, a member can create a game through a creator tool, test it with a viewer, have a custom splash screen and access Web, Mac and iOS publishing.
2. Pro Membership: This membership costs $299/year and makes a member accessible to Android Publishing, Twitter TweetSheet and Game Center Integration in addition to the features enjoyed by a basic member.
One can find various templates in one's GameSalad account which can give an idea about the various functionalities of GameSalad. After registering, one also needs to download and install Windows Creator Tool/Mac Creator Tool which gives a platform to create the game.
II. BUILDING UP A NEW GAME:
Open GameSalad Creator tool and start with a new project. The Creator tool consists mainly of three components to build up a game.
1. Library
2. Stage
3. Backstage
1. Library : Library occurs on the top left corner of the creator tool window. It makes it convenient for the user to organize the various blocks of his game in different organized tabs. The various tabs included in Library are Scenes, Layers, Actors, Media, Behavior, Tables. Scenes are the various stages or levels defined by the user in the game. Layers allow orienting various objects of the screen according to the user's perception. Actors are the various protagonists of the game. Media consists of images and audio clips that can be imported to give a dramatic effect to the game. Behavior defines the actions performed in the game.
2. Stage: Stage is a platform where the scenes, images, actors are dragged in, in order to make them active. One can click on the Play button to preview the project.
3. Backstage: The actual implementation of a game is performed here. It is used to define the rules and behavior that every actor has to abide by in the game. The rules and behaviors for every actor can be different. Rules are the conditions which if true then the actor has to perform the specified behavior.
For example: If you want your actor to move towards the right of the screen when you press the right key, then you have to give the following rule in the Backstage:\

Apart from this, attributes can be defined for each and every component used to build the game to change the size, color, image, text etc.
III. GAMESALAD VIEWER:
If one has GameSalad Viewer installed, then one can have the benefit of testing the game on the device by connecting it with the creator tool.
So what are we waiting for?? Lets grab the opportunity to blend childhood innocence with mature wit and brilliance and start developing a game with a few clicks.