Google announces the Pixel smartphone and Pixel XL that defines the future of Android devices. According to many critics, this is Google's take on Apple. Out of the plethora of new features offered by google, some prominent changes are modified Android operating system, Google Assistant, Daydream Virtual Reality platform support, ameliorated camera experiences and many more. Rick Osterloh, Google's recently hired hardware chief announced the two devices and said that the name Pixel "has always represented the best in hardware and software, designed and built by Google, together."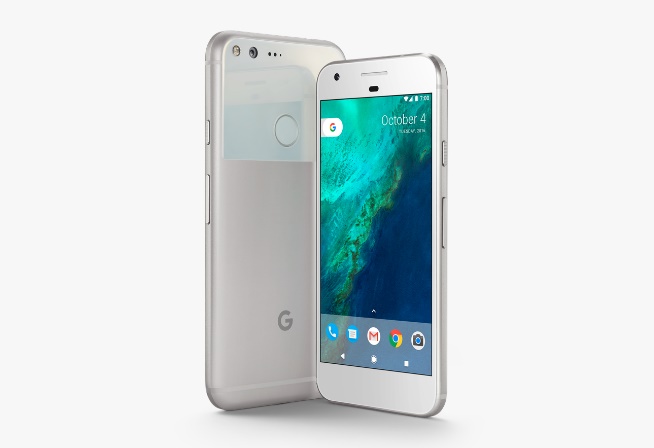 The five key elements of the phone that makes it an outstanding piece of gadget are:
Google Assistant- Google did have the google Now feature that could listen to your command and do likewise. The feature got better with every new versions of Android. However, this is the first time a Google device is coming with Google Assistant and it's believed that the new assistant will give Siri a tough competition. Google Assistant consolidates Google Now on tap along with other features. The assistant is now improved and can follow complex instructions like suggesting names of restaurants, and even take reservations for you based on voice commands.
Free unlimited storage- Google pixel smartphone supports full resolution images and 4K quality videos and google has provided unlimited storage support. Google Photos has enhanced the backup ability and takes off the size limit and compression.
Great camera– The phone sports a 12.3-megapixel resolution with large 1.55-micron pixels and an f/2.0 aperture. The announcement unveiled about the phone camera to have "the shortest capture time on any mobile camera ever."
Seamless connectivity- The device will get the latest and faster Android updates directly from Google as soon as they become available. Many devices often get late Android updates compared to others which makes the users anxious. This is not be the case here. Besides fast charging will yield 7 hours of power with 15 minutes of charging.
The phone is compatible with Daydream virtual reality platform and hence compatible with $79 Daydream View headset to accommodate the Pixel for VR use. Other specs include AMOLED displays, 4GB of RAM, USB-C, a storage of either 32GB or 128GB of storage, Bluetooth 4.2, 3.5mm headphone jack. Pixel XL will be powered by 3,450mAh battery and the Pixel has a 2,770mAh battery.
Pricing is listed below:
1. $649 for the smaller 5-inch Pixel with 32GB of storage.
2. $749 with 128GB of onboard storage.
3. $769 for the larger Pixel XL with 32GB.
4. $869 for the Pixel XL with 128GB.