At the present moment Google is working on a new product. It goes by the name called Helpouts. You all might get confused it with Google's Hangouts. Its obvious since the names are so much similar but these two differ form each other from one point.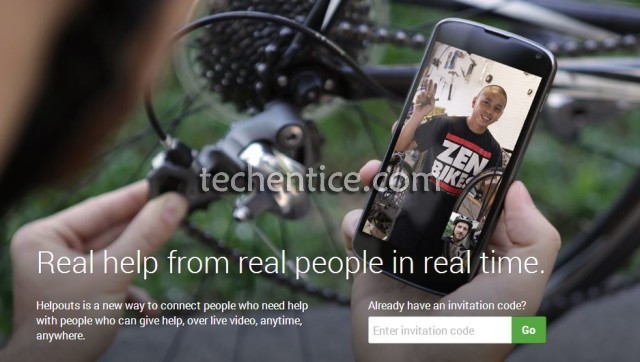 Helpouts is targeted at assisting the people to do a definite kind of task with the help of a video. And those people who help out others for the definite task are paid off for their respective contribution. Helpouts aren't publicly available to all the users till yet but those people who are interested can drop in their names along with their e-mail address so that they are informed once the service goes live on the internet. Those self-proclaimed individuals who have got an invite code can unite in one of the categories that are available including Computers and Electronics, Health and Counseling, Home and Garden and so on and so forth.
Once everything under this gets set up, the users will be able to hang out with some of the Google employees who will make it a point that your feed is in a top-notch shape and you are who you demand you are. Some of the selected professions like the medical one will be requiring extra certification and evidence for indicating that everything is in an orderly manner. If this procedure goes off well enough, the interested set of customers will be able to check your accessibility and also will be able to schedule a preferred date.
Also the users will be able to process online transactions via the Google Wallet. For every such transaction, the search titan, Google will be charging a fee of 20%. Until now there is no such fixated dated for the product's launch but it already seems that it has got into the nerves of some of the people who are quite interested.