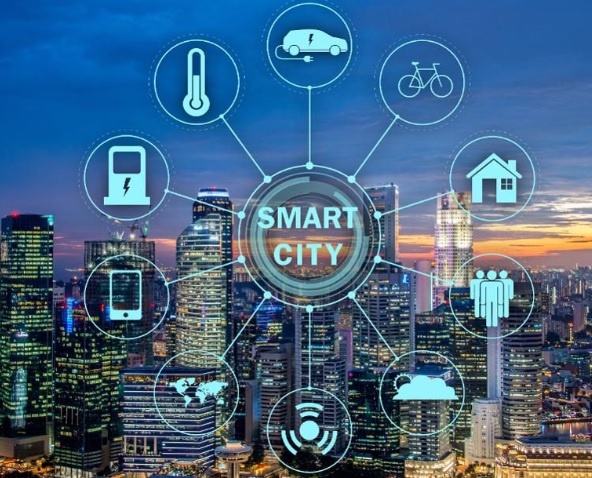 The concept of smart cities is becoming increasingly popular in most cities in the world as it aims to provide a more livable and sustainable condition for residents. Municipal leaders are beginning to understand the potential of smart cities to offer a better quality of life.
It is no doubt that technological advancement is the backbone of smart cities. But as these cities introduce smart technologies to their workflows, it is also essential that they engage citizens. The smart city concept will be better achieved with the residents' contribution.
Due to the unprecedented increase in population in urban areas, the need for smart city technology has also increased. Governments are now partnering with tech providers to build "smart" cities that can streamline operations and promote sustainability. Construction tech is changing the way smart cities are built in unprecedented ways.
What Makes a City Liveable and Smart?
A city's smart infrastructure goes beyond installing digital devices to streamline everyday activities. Smart cities utilize technology objectively to make informed decisions that can create a more liveable, workable, and sustainable environment.
Today, most individuals are shifting their attention to mobile technology in service delivery and access to information. With smartphones, smart city residents can access real-time data about health services, transportation services, traffic alerts, and daily news.
Smart technologies with specific applications also attribute to a city's smartness. They include the internet of things, information and communication technology, sensors, artificial intelligence, and geospatial technology.
Sensors
When integrated into a city's landscape, sensors can detect environmental parameters and convert them to electronic signals that humans can understand. An excellent example is the road sensor, which provides real-time data regarding traffic incidents in the city.
Geospatial Technology
When it comes to smart city construction, geospatial technology plays a significant role in generating data required for city planning. With such information, city leaders can build liveable infrastructure like bridges and roads using smart city tech solutions.
Internet of Things (IoT)
The Internet of Things is a critical component of a smart city. City municipalities are using this innovation to improve communication, reduce operation costs, and enhance efficiency. It can effectively solve traffic congestion and provide more reliable transportation in cities. Saving time during construction is a crucial cost-saving measure undertaken, IoT devices enable smarter construction management.
Artificial Intelligence (AI)
Smart cities generate vast amounts of data, necessitating the use of powerful data-handling tools like artificial intelligence. AI can analyze and interpret such data, helping the city officials to make informed decisions that can promote human welfare.
Information and Communication Technology (ICT)
ICT is a crucial component in the development of a smart city. With a well-established ICT system, the government can effectively interact with the citizens. By considering the resident's contributions, the government can build a smart city as per the citizens' preferences.
Ways in Which Smart City Technology Can Enhance Liveability
Any city with smart buildings or infrastructure that can improve the living conditions of humans is a smart city. If you have never known what a smart city looks like, you ought to read this post by Procore Technologies and discover some of the best smart buildings in the world.
Now, let us look at how smart city technology can improve the quality of human life while creating a more sustainable and workable environment.
1. Reduced Crime Rates
With the help of smart technologies like sensors and artificial intelligence, smart cities can lower the crime rates by 8-10 percent. For theft, burglary, robbery, assault, and auto theft, smart city technology can reduce such cases by about 30 percent to 40 percent.
In every smart city, you would find CCTV cameras with sensors fixed in every street. With the help of artificial intelligence, security agencies can use the sensor-generated data to deploy security resources and officers in areas with high crime rates.
As mentioned, the primary goal of building a smart city is to improve the quality of human life. For that reason, smart cities usually use technologies that advocates for public safety. With predictive analytics, officers can know about impending crimes or risks for greater precaution.
2. Improved Response Time to Emergencies
Late responses to emergency calls have resulted in the loss of lives. With smart technology systems, modern cities can optimize emergency call centers to help safety personnel respond promptly to emergencies.
Not to mention, some smart cities have designated paths or roads for emergency vehicles only. By avoiding road hindrances like traffic congestion, emergency vehicles can access the emergency scenes within a short duration. That helps in reducing the response time.
3. Reduced Traffic Congestion and Delays
During workdays, you will see many people held up in traffic when reporting or leaving their workplaces. For that reason, smart cities are currently adopting technologies that can help to reduce delays resulting from traffic congestion.
As technology advances, we expect more cities to adopt smart-mobility systems that will lower the commuting time by 15 percent to 25 percent. That will make movement more convenient and help commuters save about 15 minutes every day.
Today, most smart cities have designed application systems that can streamline road experience for drivers and riders. With the help of mobile apps, road users can get real-time information regarding traffic delays and change routes where possible.
4. Enhanced Healthcare
As healthcare technology advances, smart cities are looking forward to adopting systems that can remotely monitor the health conditions of patients. That will reduce the number of deaths resulting from chronic conditions like cardiovascular diseases and diabetes.
Remote-monitoring devices can potentially lower health burden in developed cities by four percent or even more. Such systems can read the patients' health conditions and send the findings to doctors or health specialists for assessment to mitigate healthcare costs.
5. Established Environmental Sustainability
It is no secret that urbanization is negatively affecting the environment. Smart cities have, therefore, come up with new technologies and practices that can help mitigate the risks of environmental pressures.
Some of the smart technology applications that can create a cleaner environment in smart cities include:
Dynamic electricity pricing to help residents conserve energy
Building automation systems to reduce the levels of emissions
Water consumption trackers to reduce water wastage in smart cities
Air quality sensors to reduce air pollution by identifying the sources of pollutants
Final Words
Any city considered smart provides all the necessities that promote comfortable living to residents. Such needs include high-quality education, affordable housing, established infrastructure, economic stability, a clean environment, and better employment opportunities. While the government contributes the most to a smart city's development, private investors can also help to implement the city's development agenda.