Information overload is a negative aspect of internet, and it is evident in our daily life from the endless WhatsApp forwarded videos and images. WhatsApp groups contribute to huge amount of useless videos and images, which consume a huge amount of memory on our Phone memory and WhatsApp database as well. It often happens that due to the huge amount of unnecessary videos and folder, our WhatsApp backup memory becomes full and we cannot backup anymore data. Again, you might have faced that due to these images and videos, we miss out important conversation in a group. Is there any way out? The answer, fortunately, is yes. WhatsApp has included a new setting, which allows you to remove media or chat or all data from a specific conversation. The best thing about this setting is that you can select which type of files you want to remove; image, video, Gif, sticker, texts, etc. In this article, we shall show you how to to it.
Steps To Clear Up or Delete Media Files From A Particular Conversation on WhatsApp
1. Open WhatsApp, tap on the three vertical dots at the top right corner of the app screen to open Settings and More. Now, tap on Settings.
2. Open Data and Storage Usage option.
3. Next, go to Storage Usage.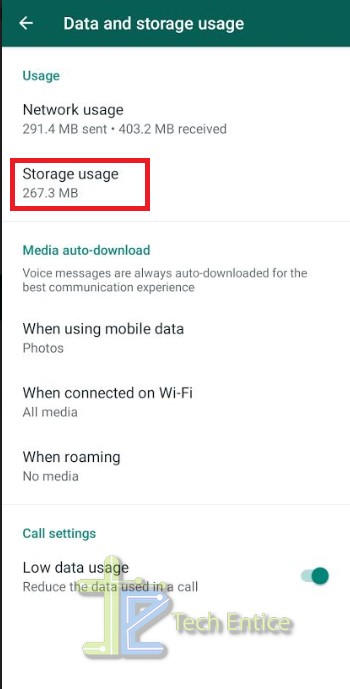 4. You will get the list of chats both individual and groups, with which, you have exchanged data.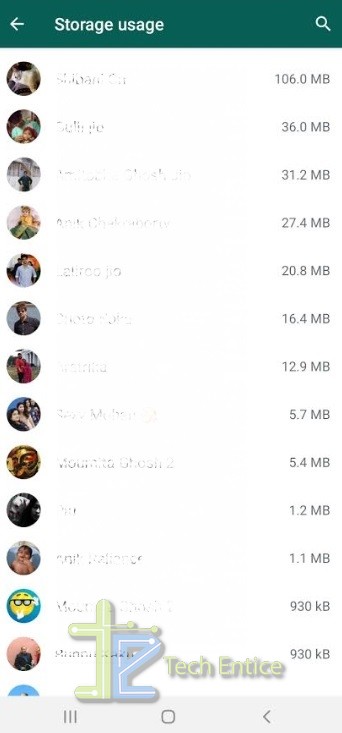 5. Tap the conversation, from which you want to remove or delete certain media files.
6. After selecting the conversation, tap on Free up Space.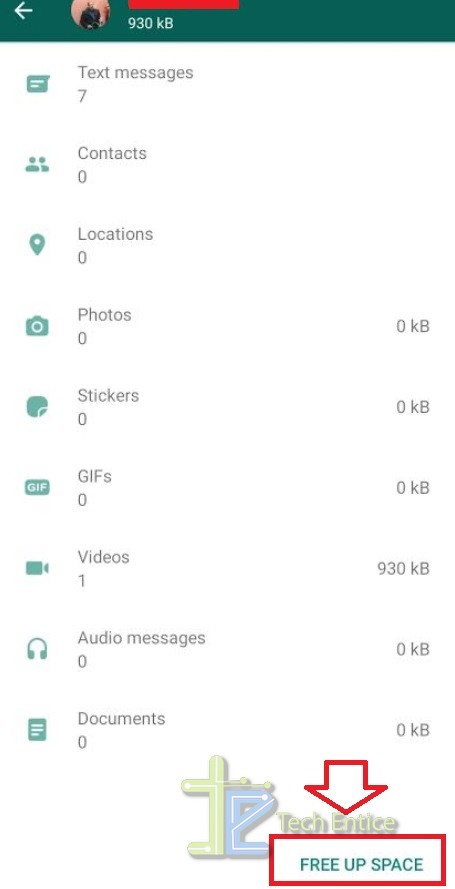 7. On doing that, you will get the type of files, such as, text messages, contacts, locations, photos, stickers, GIFs, videos, audio messages, documents, etc. Select or deselect according to your requirement. Finally tap on Delete Items.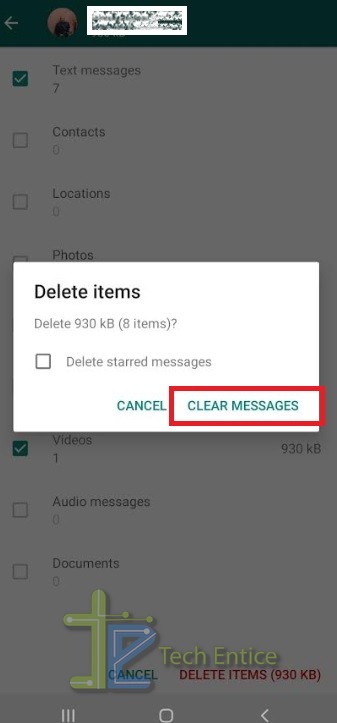 All the selected data will be deleted. That's all. Hope this article has helped you!