Samsung Notes is the default note application of all Samsung Android handsets. Just like Windows have Notepad, Samsung has Samsung Notes. Samsung Notes is an efficient note creator and text editor application. It is very flexible and well designed and has a plethora of interesting features. You can type in handwriting, in text format, etc. There are several formatting options, such as alignment, bold, italics and Underline, font size, bullets, numbers, etc. You can also paint with brush if you want.
Samsung Notes also has an Organizer feature, which helps you to group similar Notes into a single group, add to off screen memo and so on. You can also lock a Note and protect it with password or biometric authentication and store confidential notes in it.
In this article, we shall show you, how to lock a note in Samsung Notes.
Steps to Lock a Note in Samsung Notes
1. Long press on a Samsung Note . Below, you will get several options. Click on the Lock option.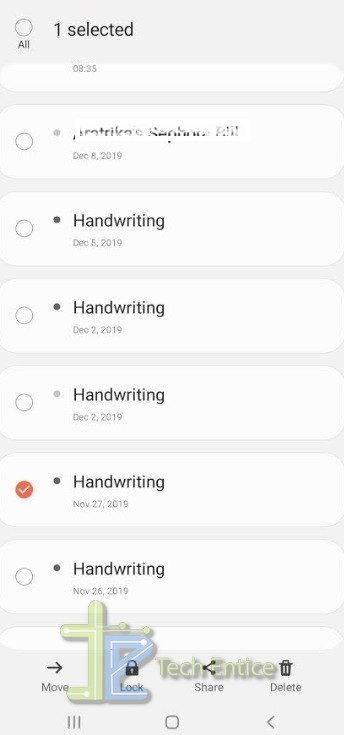 2. You will be redirected to a new window. There, you are supposed to create a new password. The password should be of minimum 4 characters. You can authenticate with the help of fingerprint also. For that, you have to enable the option by tapping on the radio button. 
3. Re-enter the password to confirm. Click OK.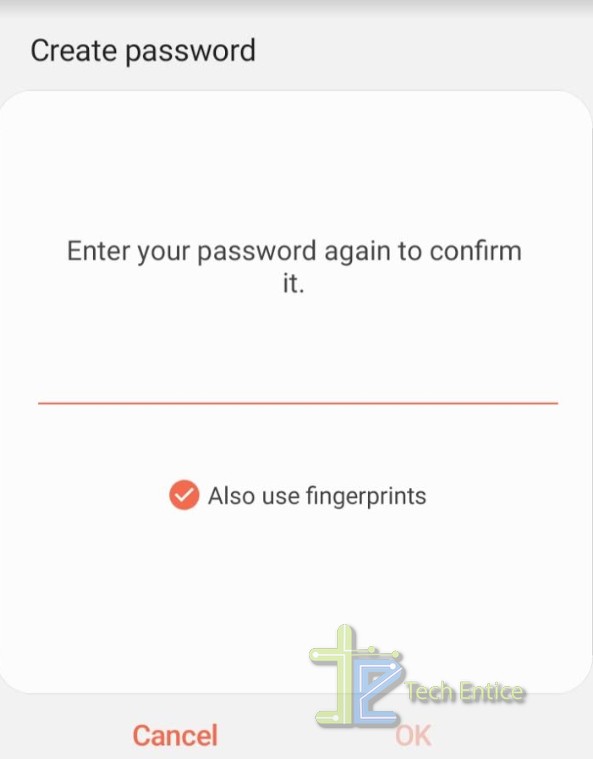 Your lock is set.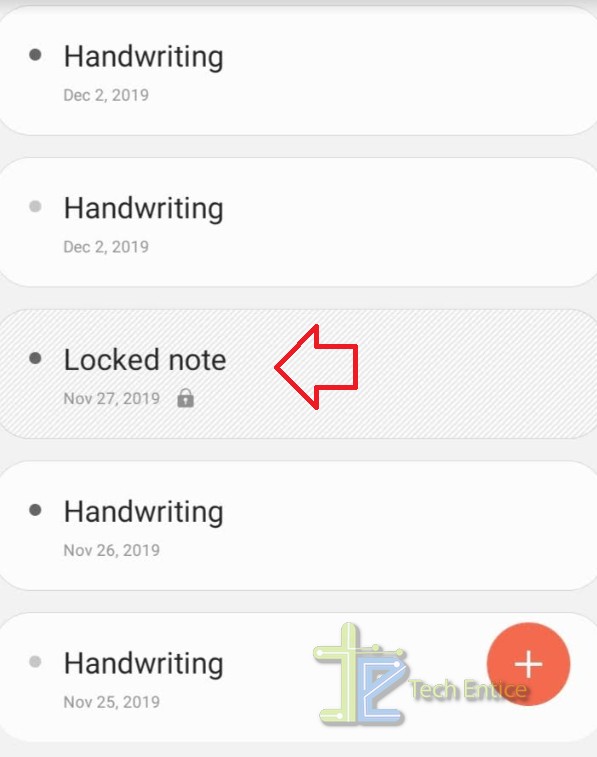 That's all.