YouTube is currently the biggest streaming platform in the world and we are glued to the platform throughout the day. Excess addiction to smartphone is deleterious for the mind as well as the eyes. So, it is a good idea to control your engagement on social media or a particular app. With YouTube, the time we spend on the platform goes unnoticed and we waste a lot of our productive hours. So, you must use the reminder option that YouTube app has in-built. When these features are turned on, YouTube reminds you about bedtime or after a certain period of time. If you set the reminder for 2 hours, then YouTube will remind you to take a break after every 2 hours.
In this tutorial, I will show you, how to control your YouTube daily usage.
Steps To Control Your YouTube Daily Usage
Open you YouTube application. Next tap on you profile icon located at the top right corner of the app. Then tap on Time watched.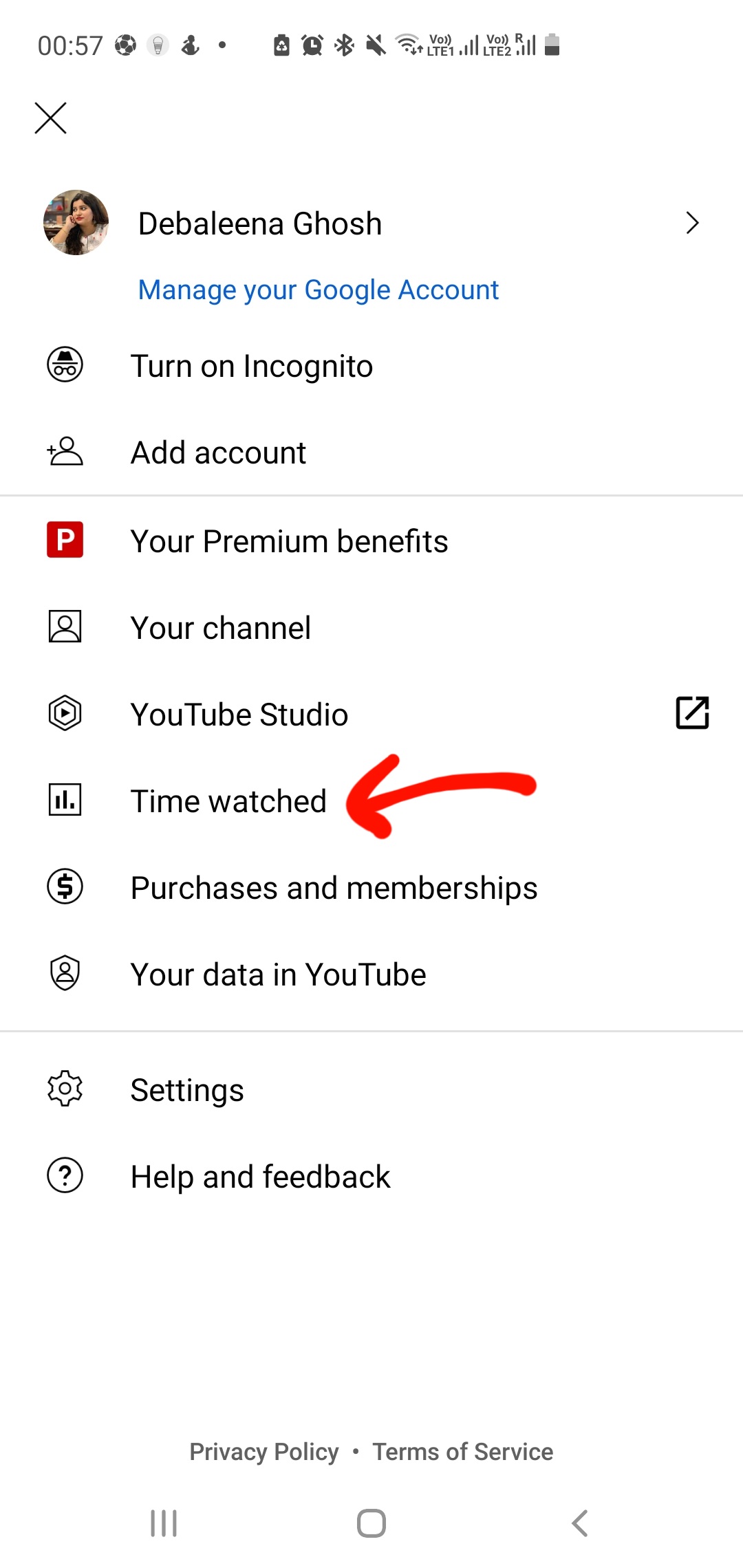 Now, you can see how much time you spend on YouTube. There is a weekly graph of your average daily use over the week. Also, there are options where you can set a reminder for bedtime or when you have crossed excess time.
If you want YouTube to remind you for taking a break, then tap on Remind me to take a break. You can select the time such as 1 hour, 2 hour, etc.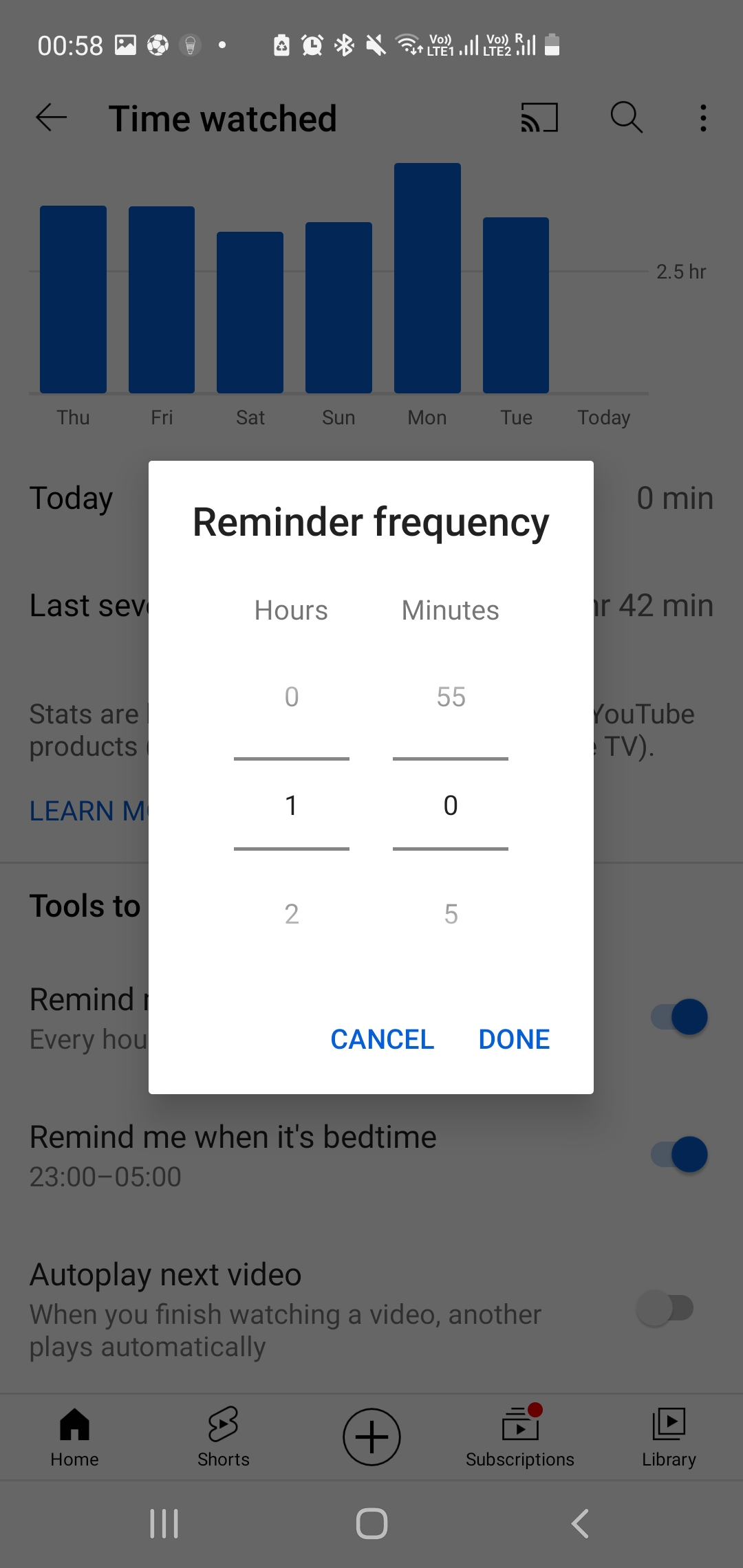 You can also set reminder when it is bedtime.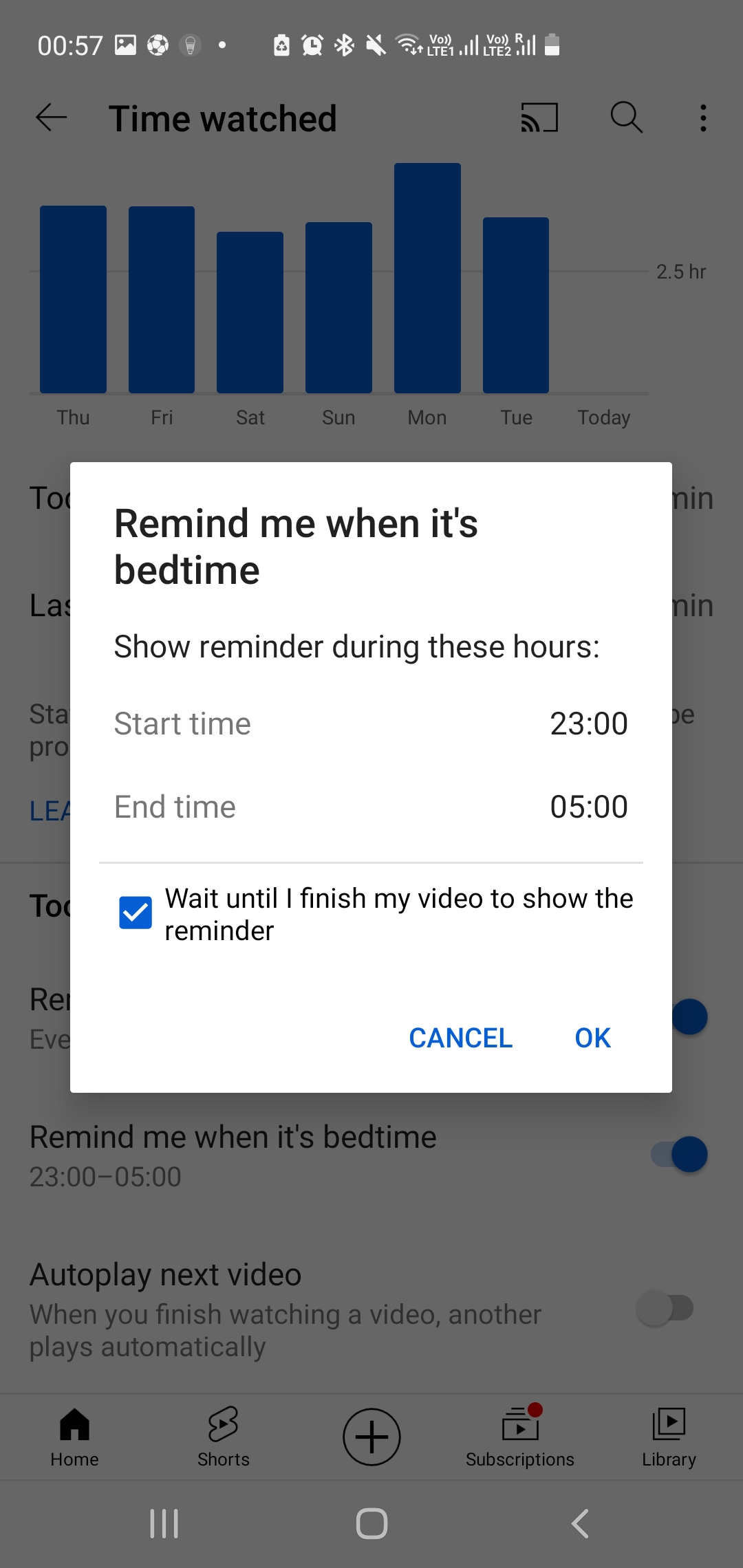 That's all.