When you install an application on your Android smartphone, the apps keep on sending notifications from time to time in increase user engagement with the applications. Too many notifications can make your phone cluttered with unnecessary messages and distract you from your work. So, turn off the notifications for apps whose notifications disturb you.
In this article, I will show you how to turn off notifications for apps in Android.
Steps To Turn Off Notifications For Apps In Android
1. Open Settings app, and go to Notifications.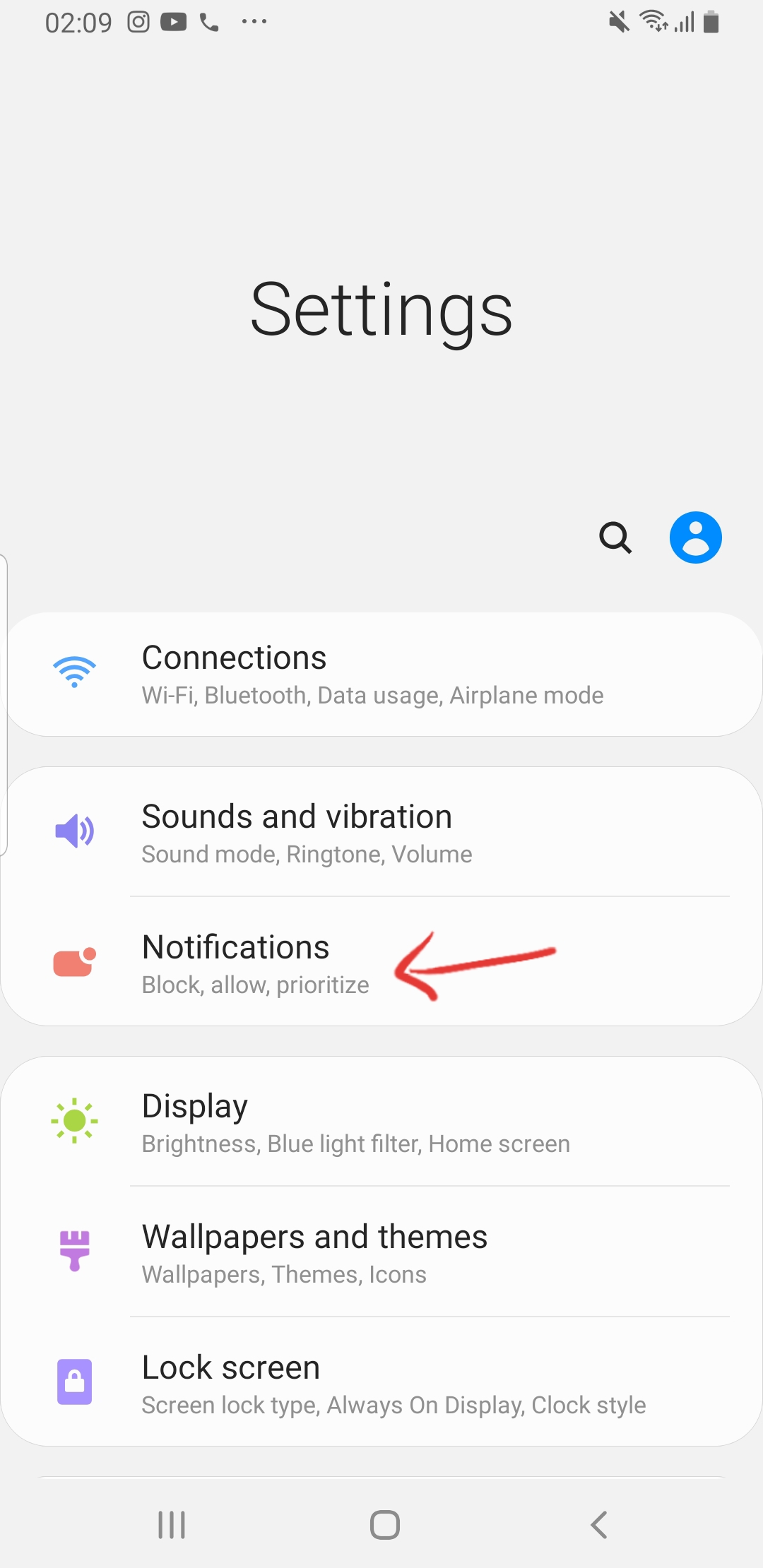 2. The Notifications page opens. Next, click on See all.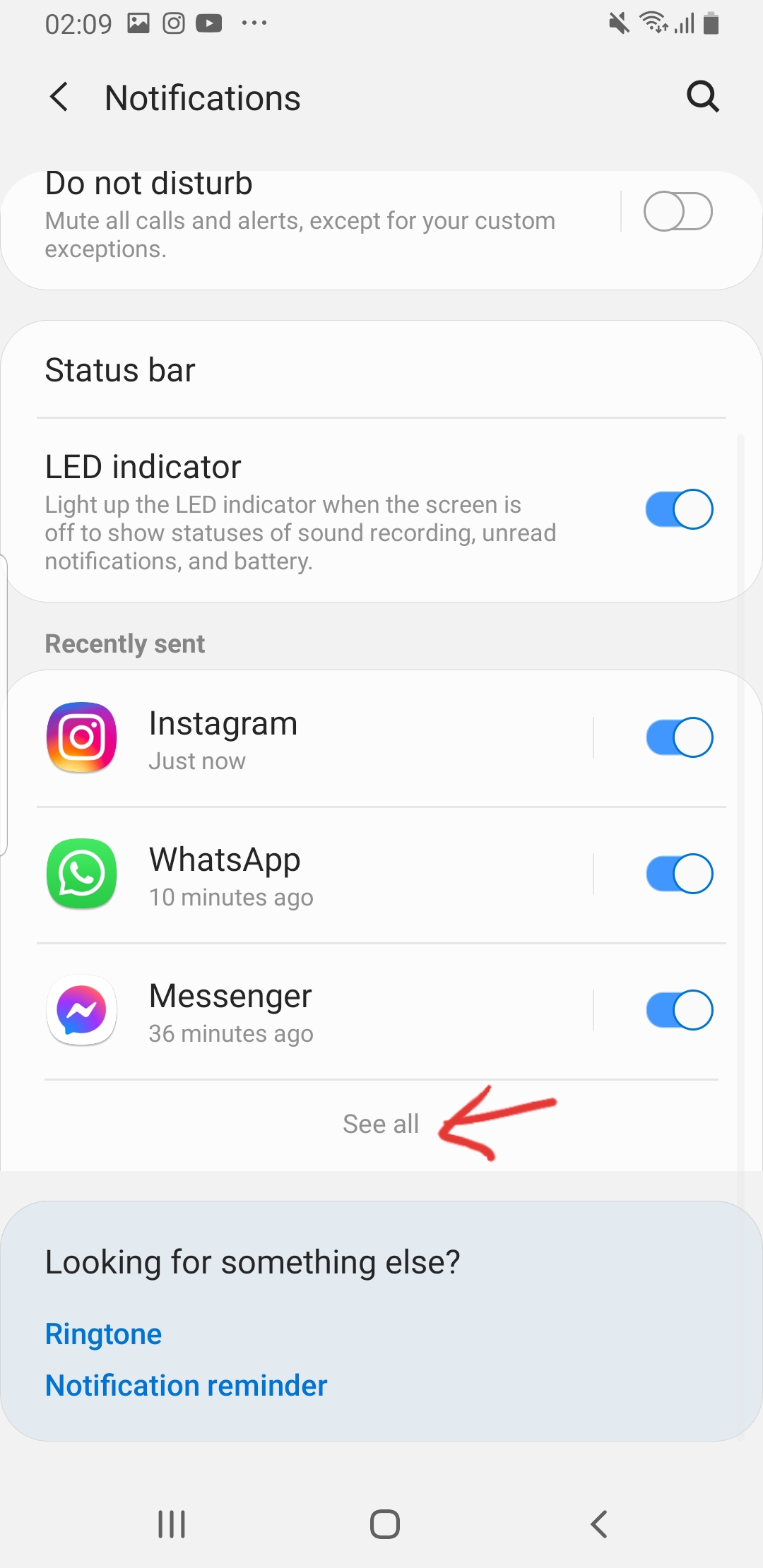 3. Most recent Notifications are shown. Tap on Most recent and select All.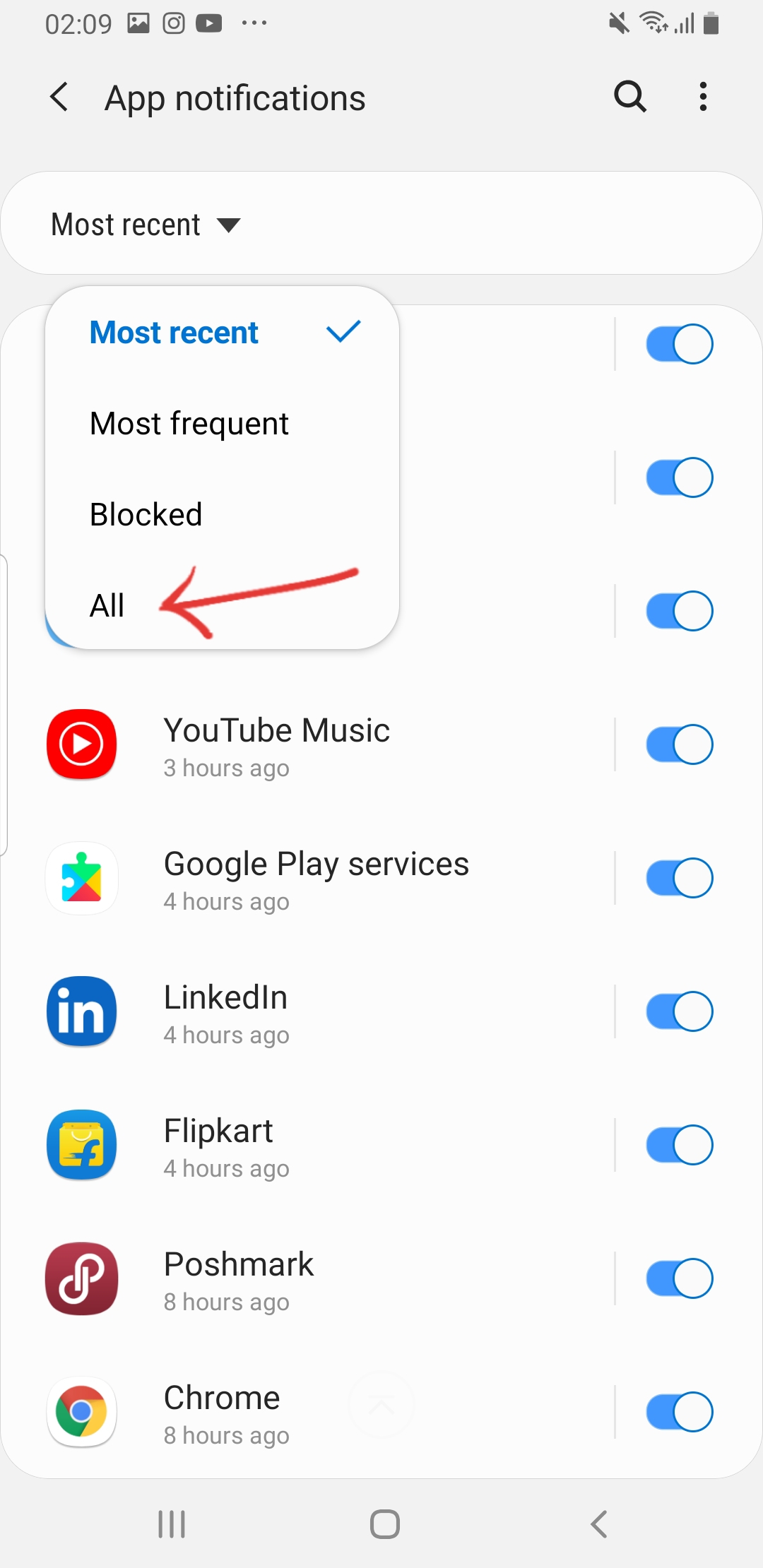 4. All apps will be displayed. Simply tap on the slider to turn off notifications for the specific app.