Desktop sizes vary from devices to devices. If your desktop size is big, and you need to fit all the content of Facebook in that screen, then you can turn on Compact mode. When Compact mode is enabled, the text size is smaller and more content gets fitted in the desktop. If your desktop screen is small, and you turn on compact mode, then the fonts will become even smaller, thus making it difficult for you to read what's on screen. So, if your screen is bigger, you can enable the compact mode.
Steps To Enable Compact Mode On Facebook For Desktop
1. First, login to your Facebook account on desktop. Now, click/tap on the down arrow sign, located at the top right corner. As the drop down menu opens, click on Display and Accessibility.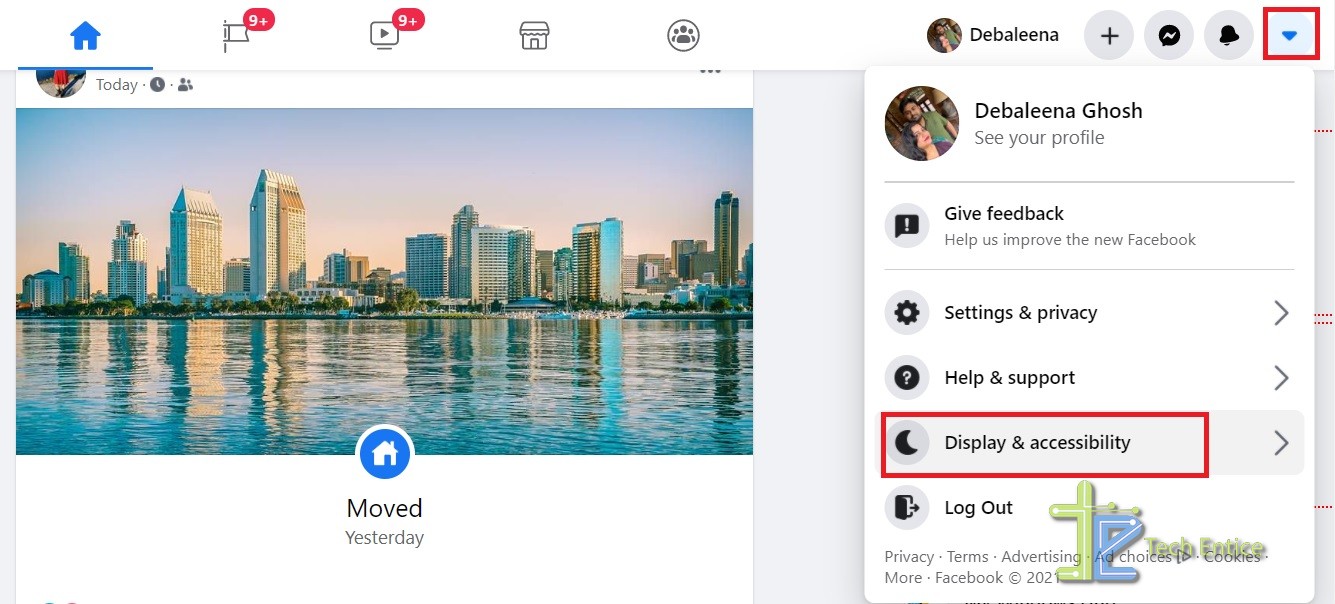 2. You will find the Compact Mode. By default, it is turned off.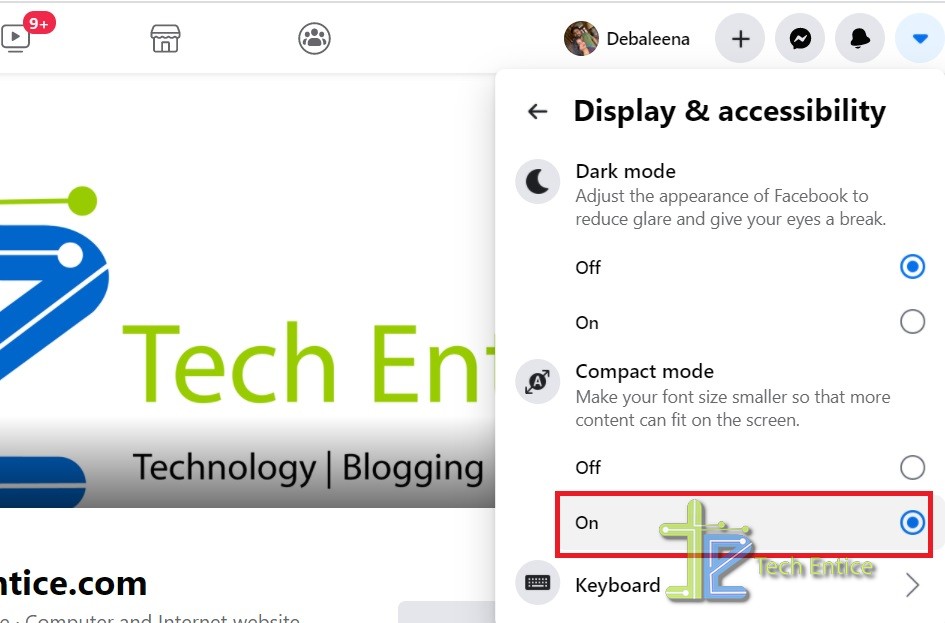 Check the radio button and it instantly gets fit into the screen.