Android devices have started the device maintenance option from Android Nougat. Now all Android devices starting from Nougat, allows users to run the device maintenance. What is this device maintenance feature? It is a feature which enables you to access information about the internal status of your device and create a report based on its current performance. If the performance is low to moderate, it will suggest you to run the device maintenance. This optimizes your device in just a single tap.
The device maintenance feature provides information about battery, performance, storage, security and memory. The performance mode helps you to set a mode of operation depending on the type of usage. There are four modes of operations- optimized mode, Game mode, Entertainment and high performance mode.
Optimised (recommended): Balance battery life and screen resolution for everyday use.
Game: Enhances your gaming experience by making games run more smoothly. Game Launcher will be enabled, and the Game Tools floating button will appear on most apps.
Entertainment: Enjoy your music and videos with ultra-high quality sound, enhanced images, and maximum quality settings.
High performance: Experience the highest quality display with maximum brightness and screen resolution.
Steps To To Enable Game Mode Performance On Android Oreo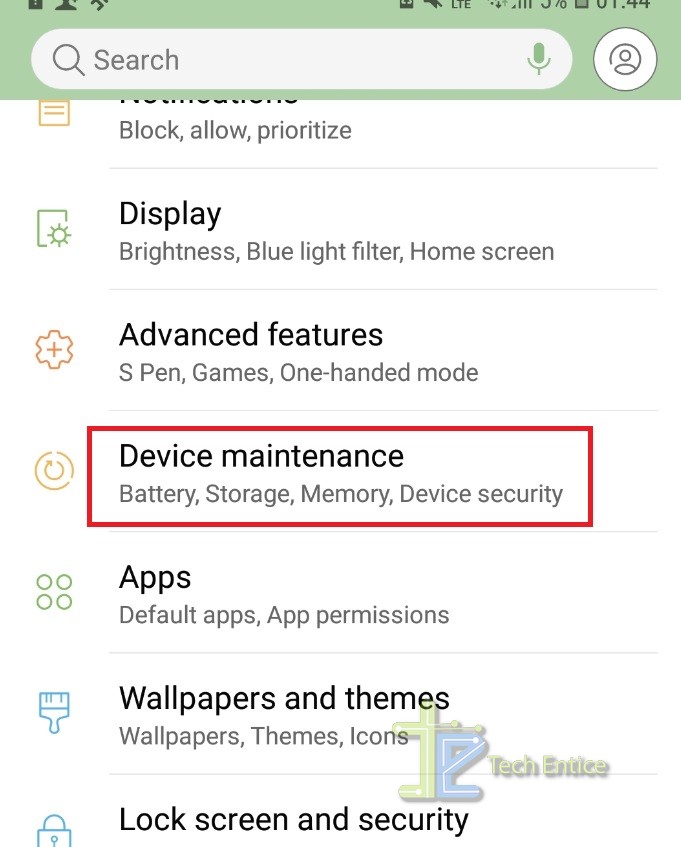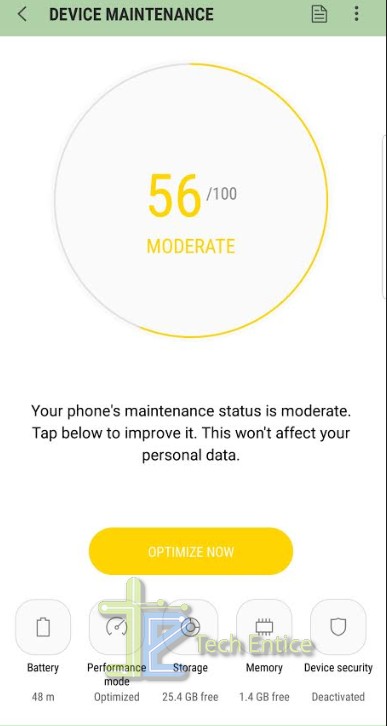 1. First, open the Settings app on your Android device. Next, scroll down and go to Device Maintenance feature.

2. Next, your device will analyze the device maintenance status. It will give you a moderate rating if your device maintenance status is around 50-60 points out of 100.

3. In the bottom panel, you will find several options such as battery, performance mode, device security, memory and storage. Tap on the Performance Mode option. If you want to turn on the Game mode, then tap on the radio button corresponding to Game. You can change the mode anytime you want.

That's all!