Nowadays, most operating systems, websites, apps create a night mode or dark mode besides the normal light mode. This night mode is usually meant for enhancing the user experience during night time. Besides, it reduces the effect of strong blue light that is very prominent at night. If your eyes are exposed to such light for prolonged hours, then it will take a toll on your eye health. Thus, every app, every website are incorporating a night mode. If you use Twitter and are quite active there, then it is better to turn on the Night mode during night hours.
The night mode is basically very simple and there is no timed or schedule option where the website will automatically turn on or off the feature for you. You have to do it manually. In this article, we shall show you how to do it.
Enable Night Mode Or Dark Mode On Twitter
First open Twitter. In the top right panel, you shall see your own profile icon. Clicking on your image will open the settings option.
The last option is the Night mode. There is a moon icon just beside it. If the icon is transparent, then it means the day light mode is on. So, to turn on the night mode, simply tap on it.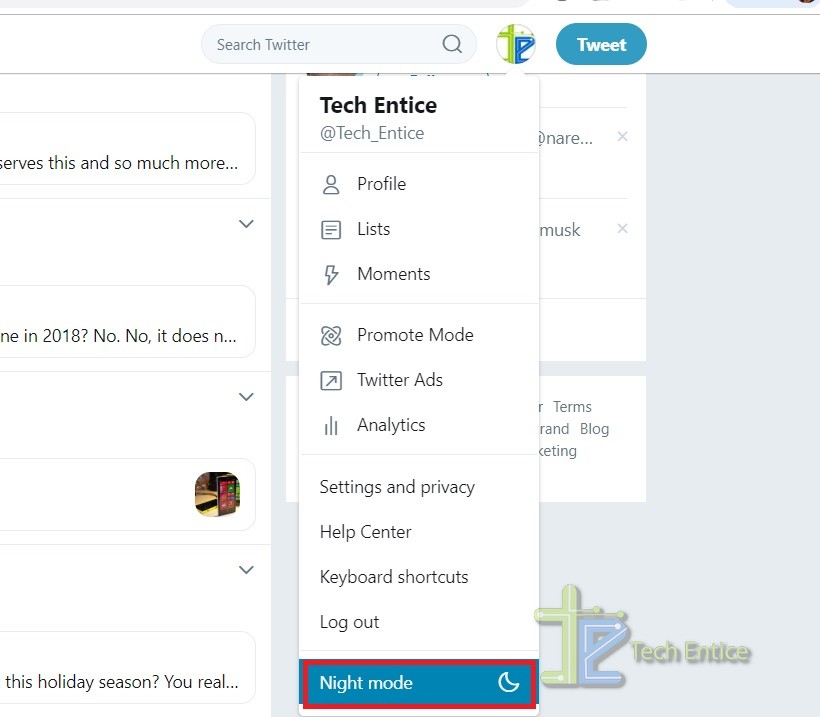 The night mode is now on.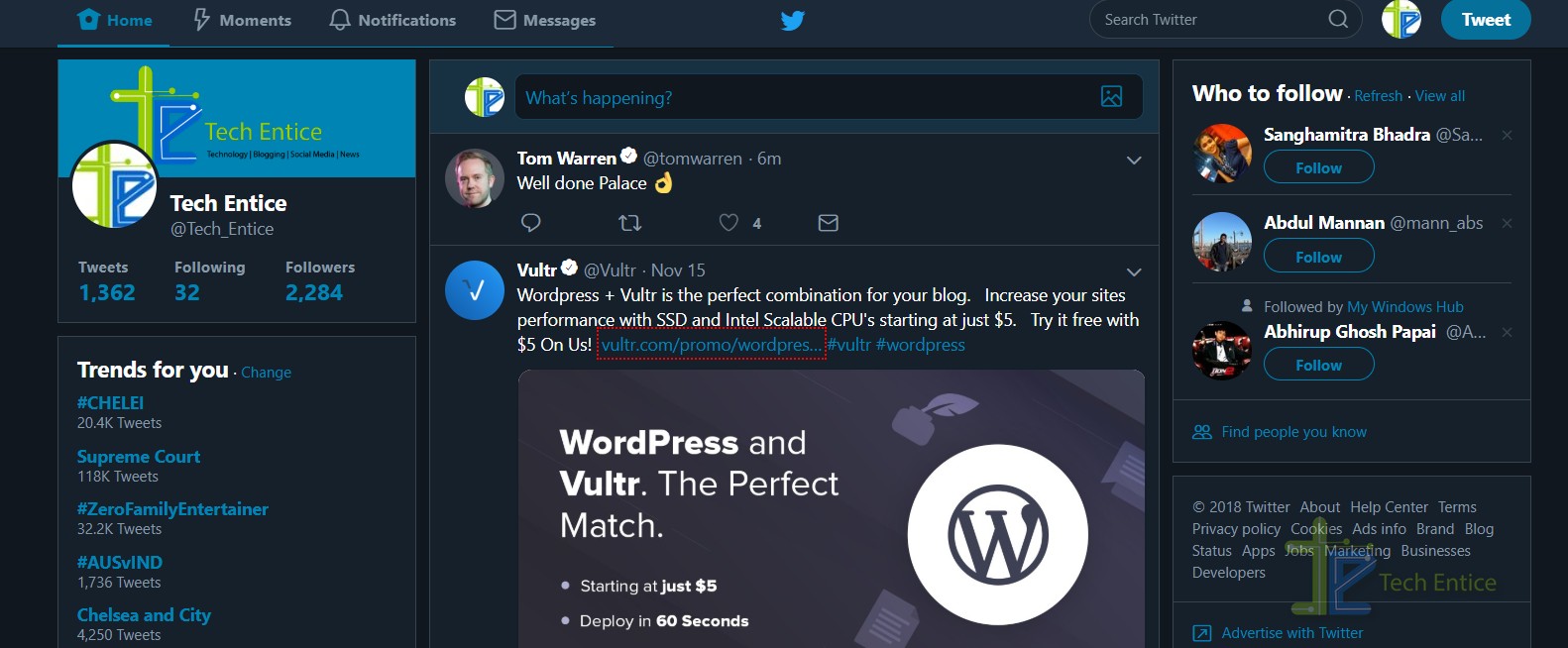 Now, to turn off the feature, tap on the Night Mode once again. It will revert back to the conventional dark mode.
That's all!