Twitter is gradually ameliorating its promotional and advertisement campaign. Even though the services have not been flourished globally, but Twitter will soon expand the promotion and advertisement campaign.
Twitter Ads objective based campaigns are designed to help you achieve results that drive action and add value to your business. Create campaigns tailored for a variety of business goals, from driving website traffic to increasing brand awareness.
Twitter advertising campaigns are meant for various promotional purposes. Users can use the Ad campaign for a number of reasons:
1. If you want users to download your app. You can also amplify re-engagements of existing apps.
2. You just want to increase your followers. If you are a public figure or a social figure and want your voice to be hard by as many users as possible, then Twitter Ad campaign allows you build an engaged audience, amplify your thoughts and actions, on and off Twitter.
3. Tweet engagements campaign helps you to maximize engagement of your tweets and get more people talking and engaging about your business.
4. If you are a video content creator, then Twitter helps you to promote your videos through their ad campaigns.
5. If you own a website and want people to click on links of your website, then Twitter will help you get clicks via ads.
In this article, we shall show you how to launch ad campaigns on Twitter.
1. Open your Twitter account. Click on your account name at the top right corner of the web page. Choose the option Twitter Ads


2. Next, choose the relevant motive behind the ad campaign you want to start. Click Next.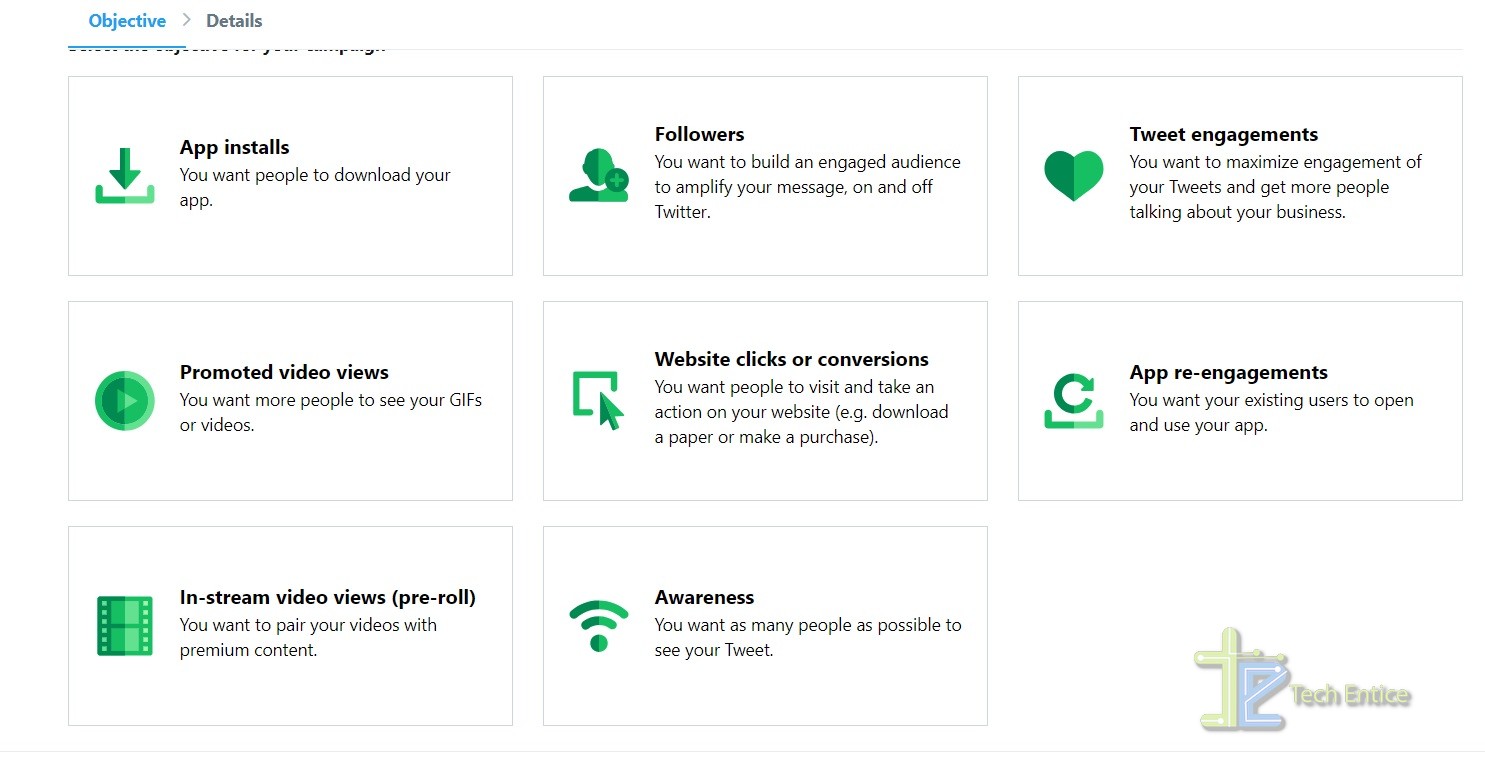 3. Next, specify the group name, start time, stop time, group budget, bid type, conversion metric, etc.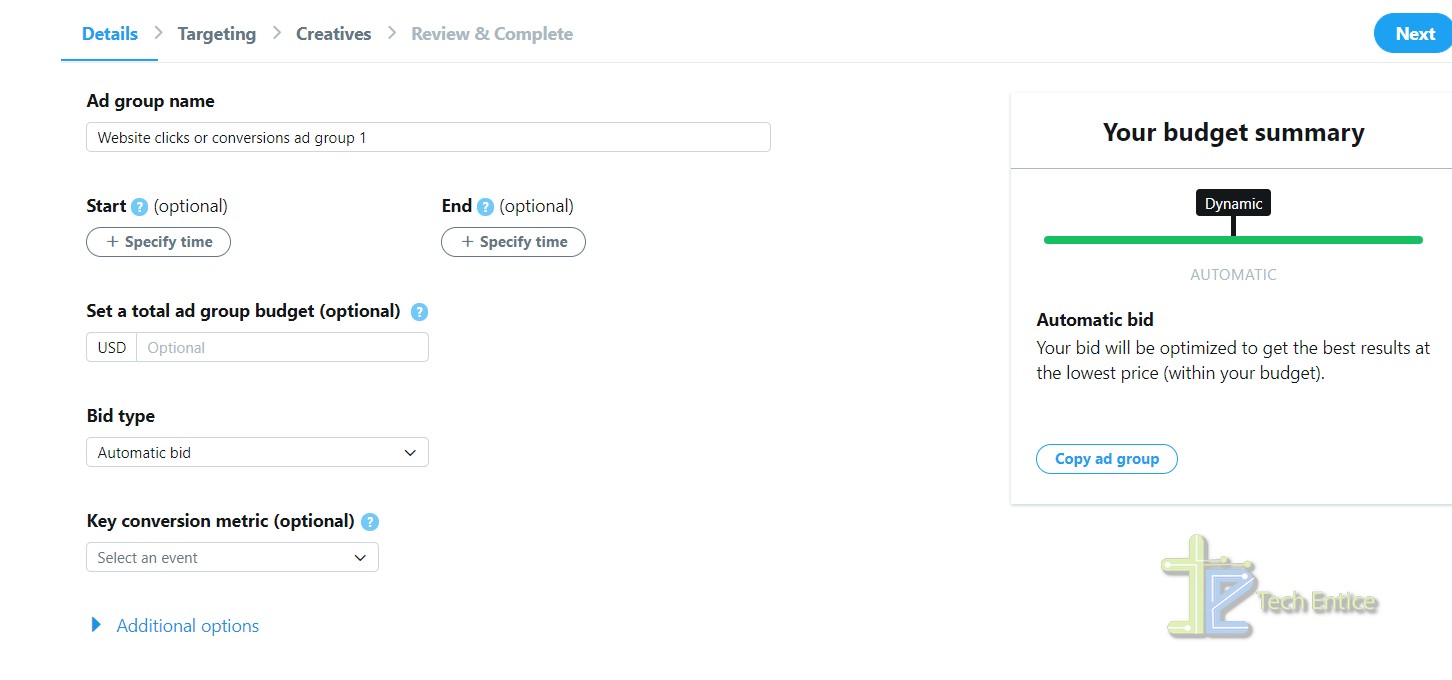 4. Select your target audience from target regions. Click Next.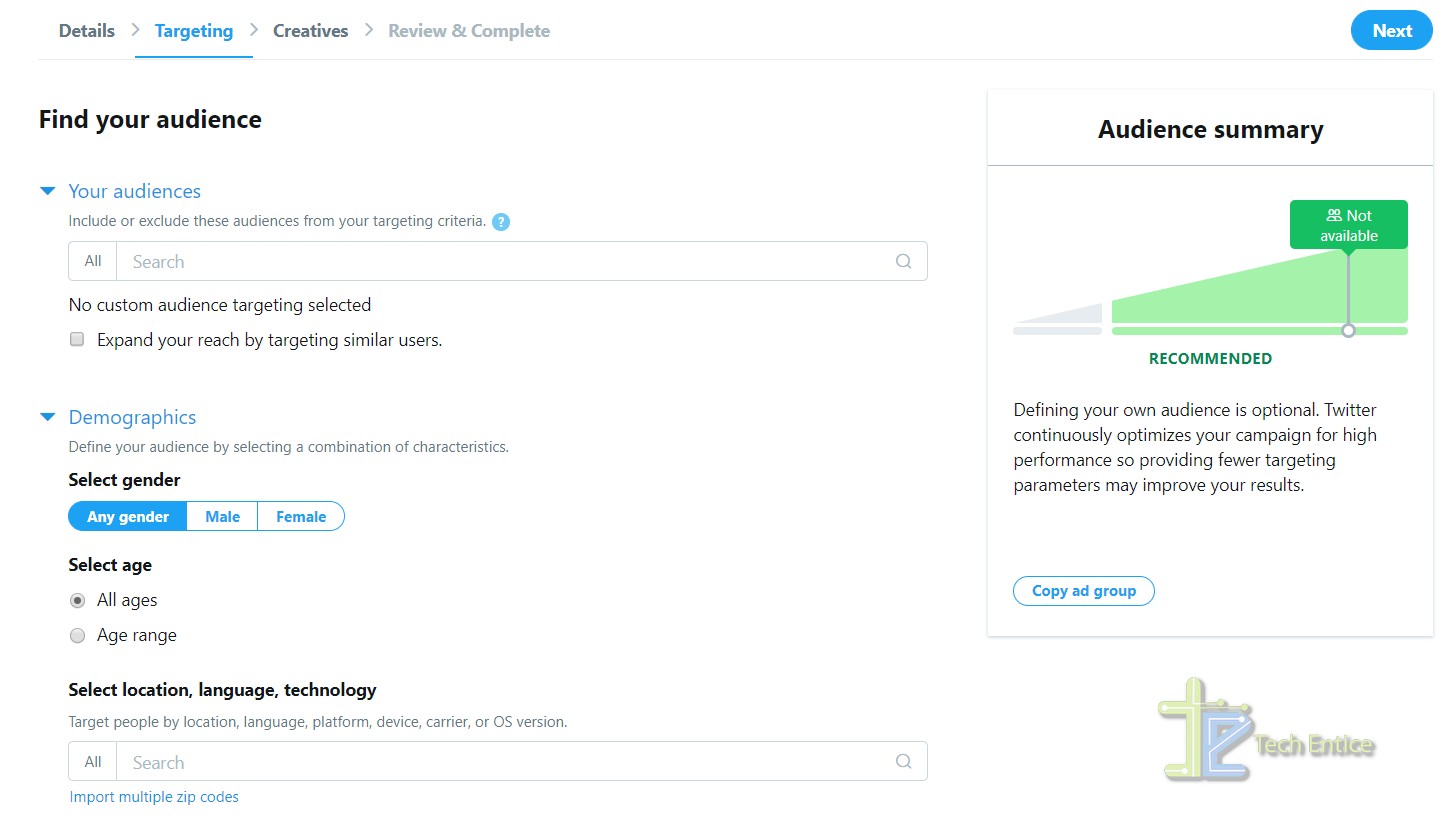 5. The links you have shared on Twitter will be displayed. Select the ones you want to promote. Enter the website names, categories and click Next.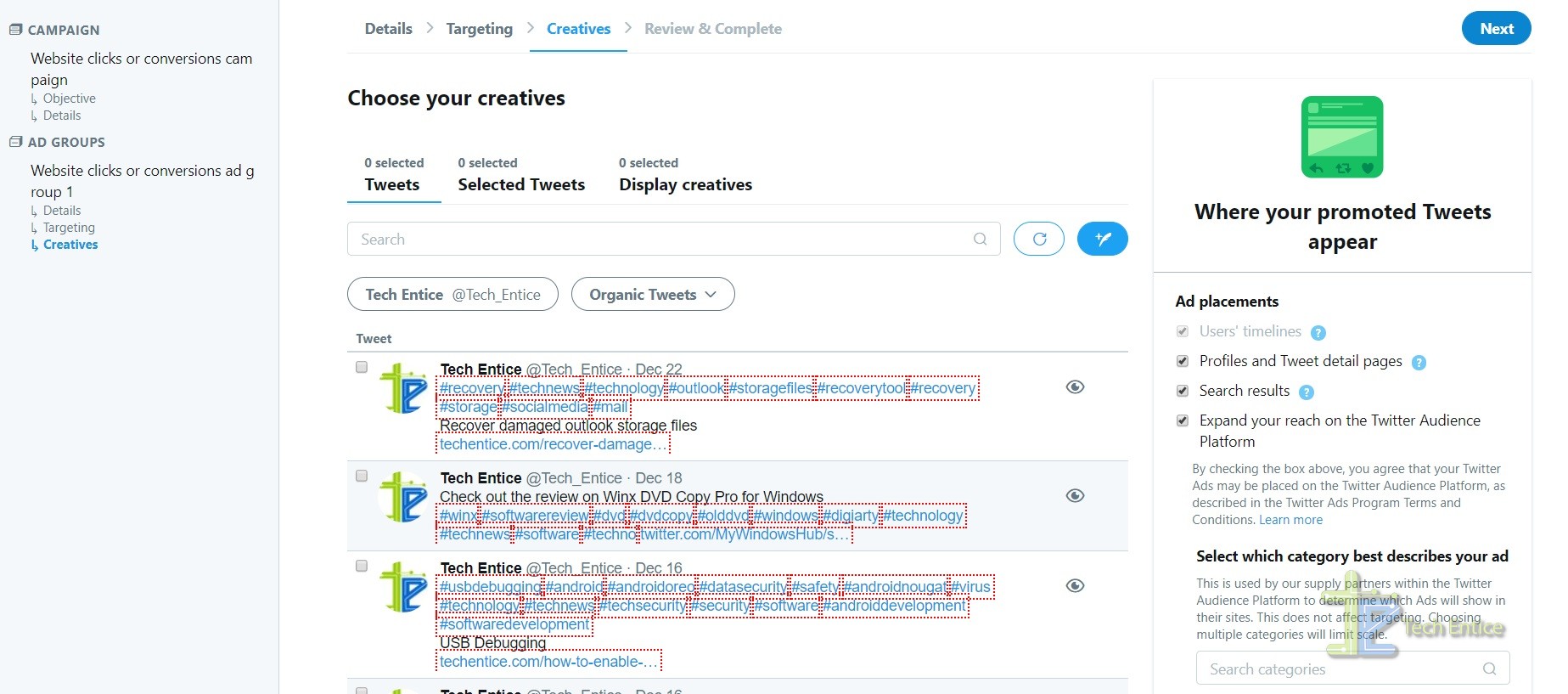 6. Finally, the ad campaign is ready to launch. Click on Launch Campaign and complete the transactions.


That's all!