Facebook has made Facebook Messenger from a support app to being a standalone application. The reason is unknown but Facebook has made Messenger a mandatory application for every user. So you won't be able to receive messages on your Facebook application unless you. The application has been enriched with a lot of features and has many resemblance with Snapchat like the recently introduced geo filters for Holiday. Facebook Messenger has become such an important part that even if you deactivate Facebook, you can still use Messenger to send and receive messages from your Facebook acquaintances. The Messenger app has a field called Active. This Active status enables your friends know when you are active. If you are not active at the moment, it will display how long before you had been active. The Active feature has been popular and equally controversial as it is turned on whenever you open the Facebook App. You may not want others to see if you are Active. So, Facebook has added a new tweak in the Settings of Facebook Messenger. You can turn on or off Active Status on Facebook Messenger.
1. Open Messenger App. Click on the Profile button.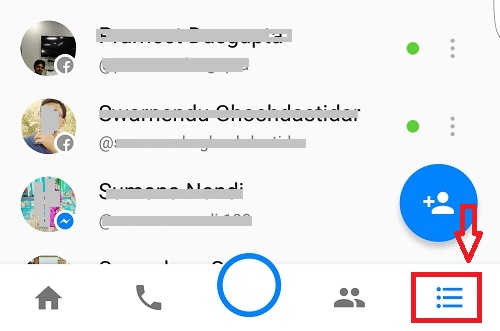 2. You will find Active tab. Tap on the Active tab.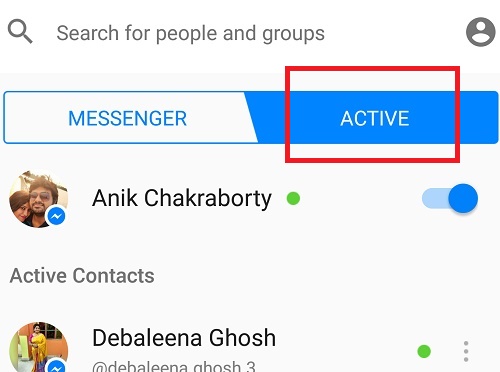 3. Along your name, there will be a slider. You can turn on or off your Active Status on Facebook Messenger by moving the slider to right or left respectively.