Instagram has added a new enhancements for Instagram story feature. Insertion of images on another image is a new addition and is well appreciated by users. To access this feature, all you need to do is update your Instagram app. The feature has rolled out for both Android and iOS. Once you've updated it, you can add an image and impose it to your Instagram story.
The process of inserting an image to your Instagram story is very simple. Create a new story and then swipe your finger from bottom to top. You will find a number of options in the form of stickers. Choose the camera option. Capture your image then. You can move the camera field around, and pinch to resize them. Tap the Share button and share the photo in your story, or send it to a friend. The feature is very interesting and helps you recreate your stories with more personalization and fun.
Steps To Insert An Image Taken From Camera on Your Instagram Story
1. Open your Instagram app and go to your Profile tab.
2. Now tap on your Profile image to add a new Instagram story.
3. Add an image of capture a shot from Instagram's camera.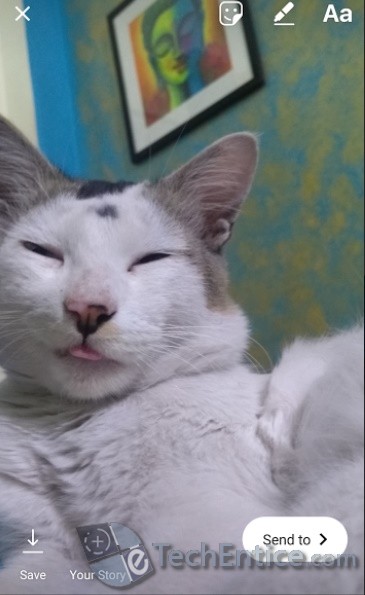 4. Now swipe your finger from bottom to top direction as shown with an arrow in the screenshot below to open the edit features.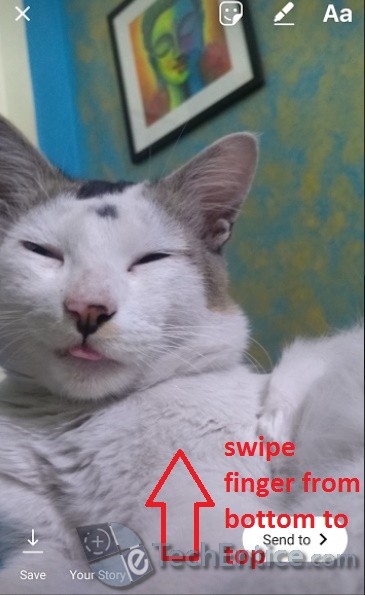 5. Now select the Camera icon.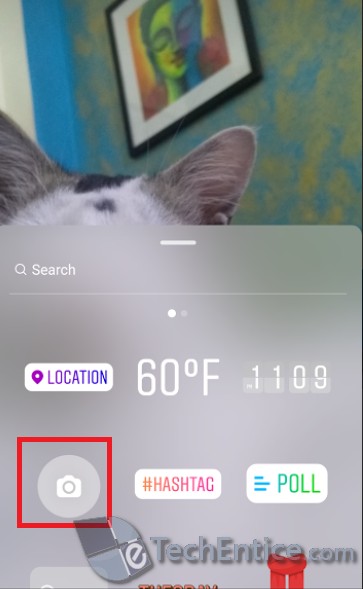 6. Capture your shot. You can move the camera or photo insertion space from one place to another using your finger. You will find a capture button on your story. Tap on it.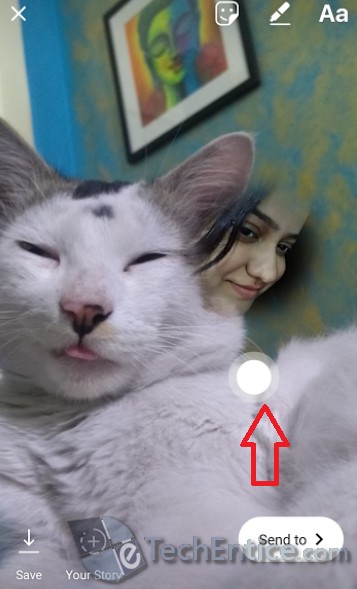 7. Click on Send To.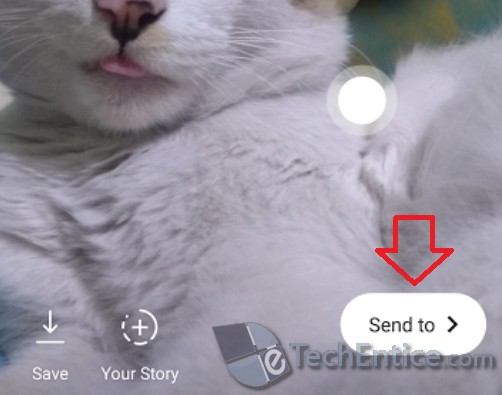 8. Add to your Instagram story. That's all!