The first ever public beta of iOS – iOS 9 Public Beta is available and it's very easy to upgrade your iOS device to iOS 9 Public Beta. iOS 9 Public beta is available for iPhone 6, iPhone 6 Plus, iPhone 5S, iPhone 5C, iPhone 5, iPhone 4S, iPad Mini 3, iPad Mini 2, iPad Mini, iPad Air 2, iPad Air, iPad 4th Gen, iPad 3rd Gen, iPad 2nd Gen and iPod touch 5th Gen.
Before starting with the steps make sure your iOS device is running iOS 8.1.3 or higher and it's not jailbroken. If your iOS device is jailbroken, restore your device to iOS 8.4 and then perform the below steps. Before starting make sure you have taken a backup of your iOS device.
Steps to install iOS 9 Public Beta
1. First of all go to https://beta.apple.com and sign up for "Apple Beta Software Program" using your apple id.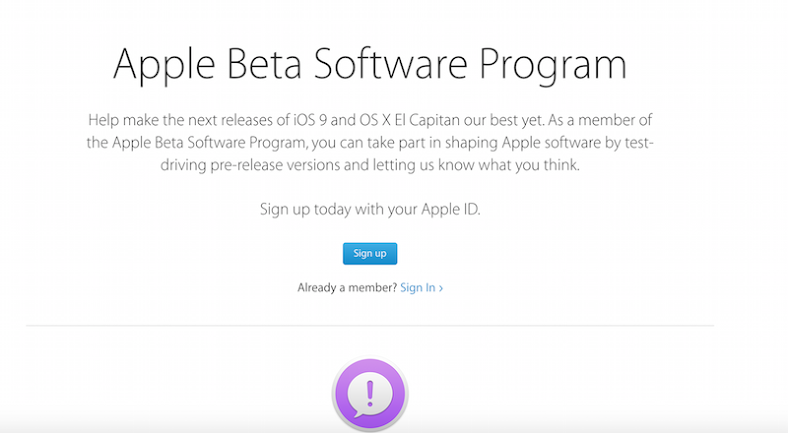 2. Now, on your iOS device open https://beta.apple.com/profile and sign in using the same apple id that you have used to sign up in step 1.
3. Now click on Download Profile.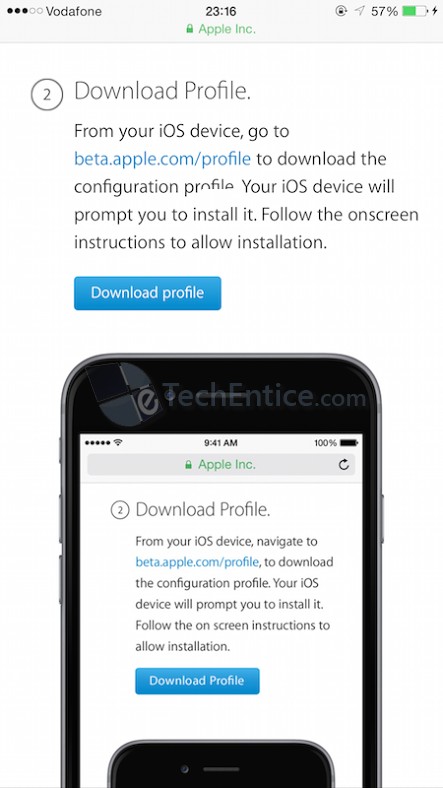 4. Install Profile page will appear, click on Install, again click on Install. Now, a pop up will appear asking to restart your device, restart your device.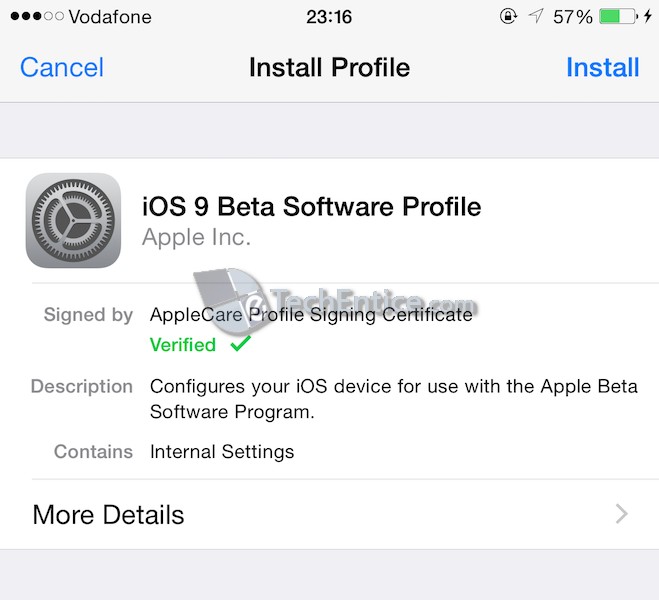 After restarting navigate to Settings>General>Software Update, you will see iOS 9 Public Beta is available to Download and Install.