Cortana is the voice command enabled personal digital assistant which is accompanying Windows 10 on July 29. Since the time of inception, Cortana has been receiving tremendous positive reviews and so Microsoft is working to bring Cortana for Android and iOS too. Now what about Cortana for OS X? Parallels Desktop has a potential solution for you. A cached page is showing that Parallels Desktop for Mac version 11 is helping to use Cortana on OS X.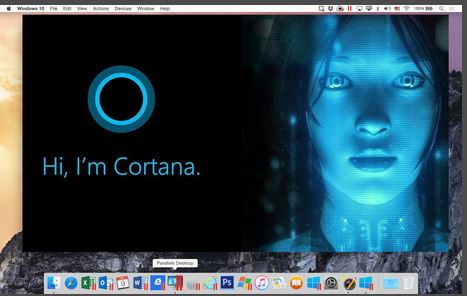 The Parallels Desktop for Mac version 11 has a major update to offer! The update says that Mac users will be able to use Cortana on their OS X even if Windows 10 is not the main application. So as long as Windows 10 is there, you can use Cortana flawlessly. This is really a major change brought to the users owing to the huge utility and demand of Cortana.
Parallels Desktop is a virtualization software that helps users to use Windows 10 in OS X. It also helps users to upgrade Windows 7 and Windows 8 to Windows 10. According to Parallels Desktop,
Up to 50% faster! Load your Windows apps at lightning speed. Get to what you need faster. Shared Folders in OS X virtual machines are mounted as connected servers, enabling faster access to your data. With shortcuts to shared folders, all your files are readily available.
Moreover a new update which was posted in the website said that Cortana can be used seamlessly and unprecedented even if Windows 10 is not the forefront application. The post has been removed but still you can check the cached copy from the link given below