We all have smartphones in our hand,. We know how much time we waste scrolling through Facebook and YouTube videos. The excess screen time is taking a toll on our mental and physical health. At the same time, it is making us unsocial and driving us away from our near and dear ones. Keeping this in mind, YouTube, Facebook and many such platforms have introduced the usage time analysis, and a reminder to remind us if we spend excessive time on that particular app. In this article, We will show you how you can control you YouTube daily use. You can also learn how to check your details use analysis.
In this article, I will show you how to manage your YouTube daily use.
Steps To Manage Your YouTube Daily Usage Time
First, open your YouTube app. Tap on your profile icon, located at the top right corner of the app interface.
Next, tap on Time watched.
Under Time Watched section, you can get the details of your watch history. You can find how much time you spent on watching YouTube today as well as the entire week.
If you want to control this, you can set up a reminder, where YouTube will prompt you to take a break, or when it is bedtime.
Tap on Remind me to take a break and choose the time after which YouTube will send the reminder.
You will also be reminded during bedtime, if you enable the option.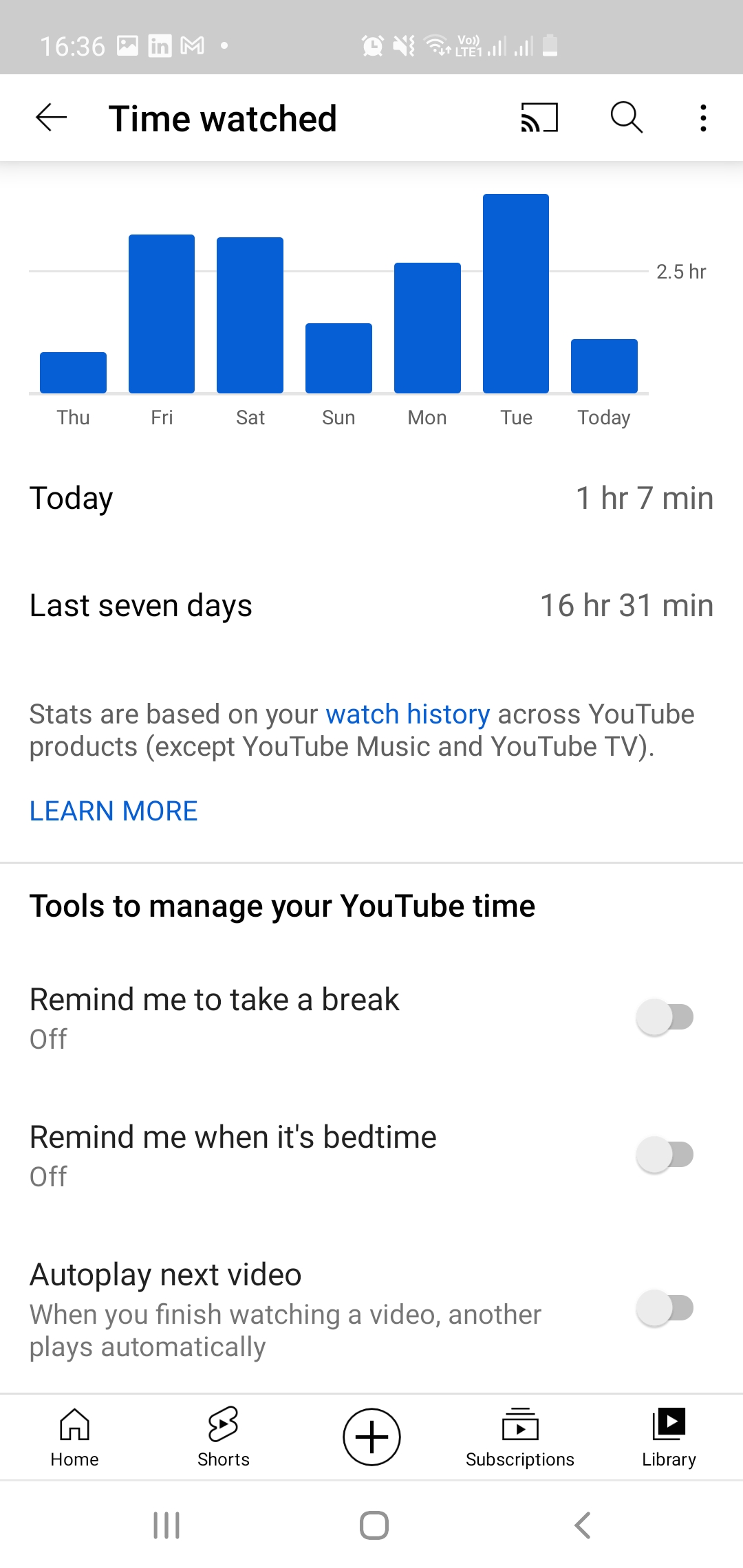 That's all!