Google TalkBack provides sound feedback from phone so that you can access your Android phone without looking at your phone. TalkBack facility is given in aAndroid device for blind or vision impaired people to make phone accessibility easier.
How to turn on 'TalkBack' on Android device:
Option 1:
Hold both 'volume' button at a time for 3seconds.
If you are trying this for first time a dialog box will show to confirm the setup.
If the above option is not working then
Option 2:
Click on 'Settings' option on the device.
Open the option 'Accessibility'.
You can see ' TalkBack' option. Tap on it. Then turn on 'Use Service' button.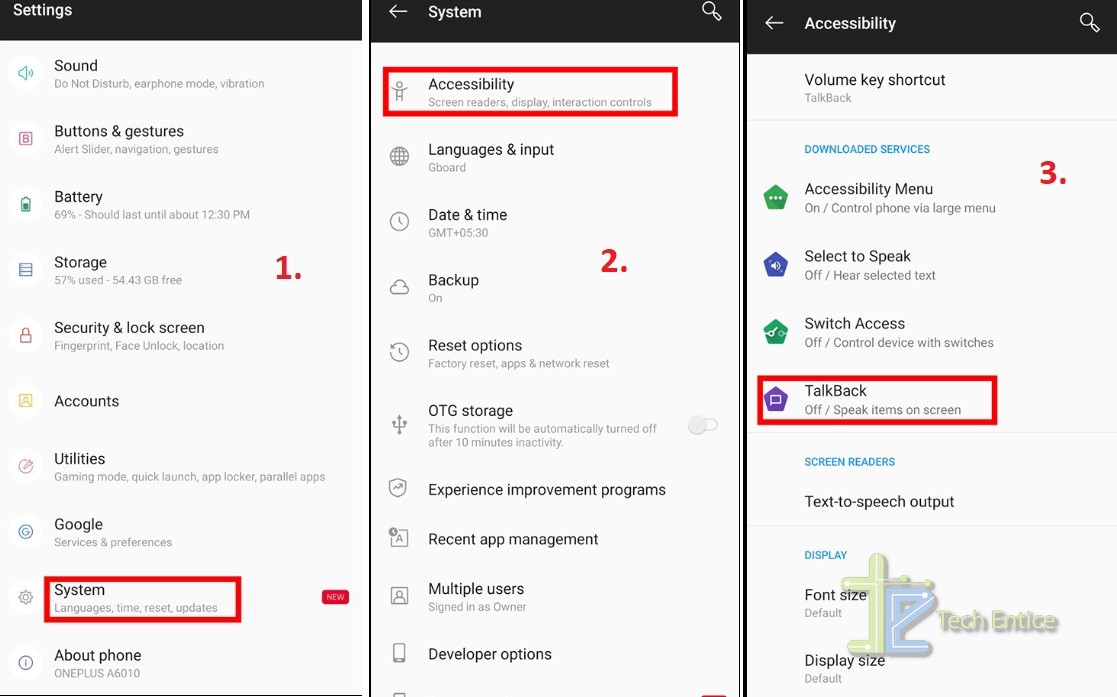 The process is little different If Android version is 4.0 or earlier. Select TalkBack option from settings. Now slide the TalkBack switch to turn it on. Then back to previous screen and turn on' Explore by touch'.
If Andriod version is 3.2 and earlier then Settings-> Accessibility checkbox. Tick the box. Then TalkBack checkbox will appear. Select the checkbox.
How TalkBack works?
To navigate using TalkBack:
Swipe left or right to move between items.
A green rectangle box shows around selected item.
Double tap to activate selected item.
To scroll drag with two fingers.
How to turn off 'TalkBack'?
In the ' TalkBack' setup page tap on 'Use Service' button. A green rectangle outline will appear. Then double tap on it. A dialog box will appear if you want to turn off 'TalkBack' click on ok. Now 'TalkBack' is turned off.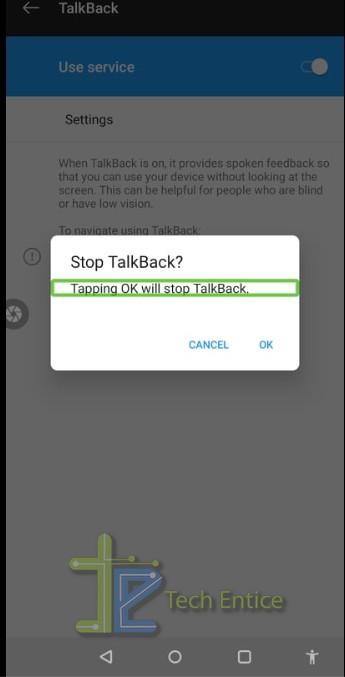 That's all folks!