WhatsApp has recently added a new feature, where users can search for documents, images, videos, audio clips, GIFs, etc. in a simple way. Previously, it was possible to search for media files and documents, but, in a roundabout manner. You had to search with random words. You had to open a chat, go to the Profile of the contact, and search for images. Now, there is this new feature, which can solve your problem in one go.
WhatsApp has added the feature in the Search panel. In the top pane of the app screen, you will see the Search icon, i.e. the magnifier logo. This option will take you through the list of media files. You can view them in list format or in tiles format. The media files will appear chronologically from latest to the oldest. You can scroll down the list and find out the file you are looking for. In this article, I shall show you how to search for documents, images, videos, on WhatsApp's new search feature.
How To Search For Documents, Images, Videos On WhatsApp?
Open WhatsApp, and at the top panel, there is a Search option. Tap on it.
Now, check out the available options such as Photos, Videos, Links, GIFs, Audio, Documents. Choose the one which you need.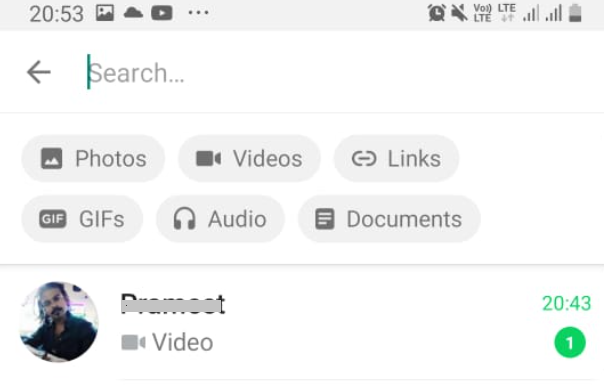 Check out the list.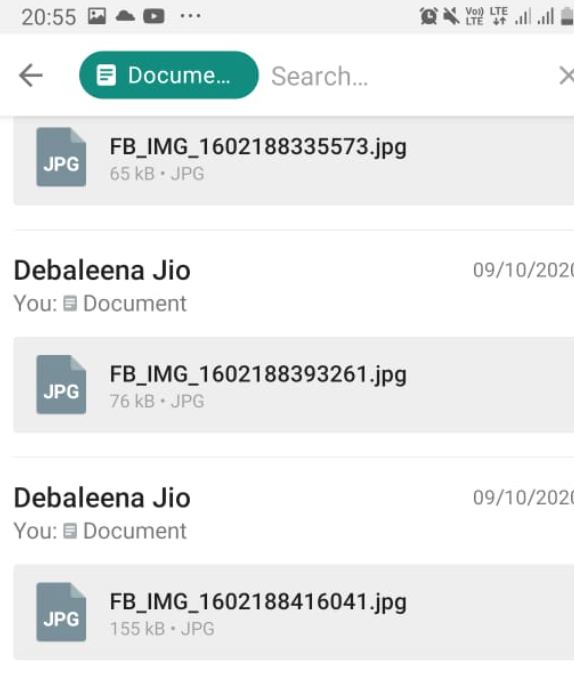 That's all!